Posted: September 22, 2014
Filed under: Fitness, Health and Beauty, Logo Reviews
| Tags: Brand Identity, Brand Identity Blog, Brand Identity Reviews, Branding, Branding News, Colour in Use: Blue, Design For Print, Design News, Design Opinion, Design Reviews, Designed by Tsto, Designed in Helsinki, From Scandinavian, Logo Design Inspiration, Logo Design Trends – Dynamic Logos, Logo Opinion, Negative Space Logos, Sans-serif Logotypes, Spot Colours, Stationery Design, The Best Brand Identities of 2014, The Best Logo Designs of 2014, Uncoated Papers & Cards, Visual Identity Design Blog
Leave a comment »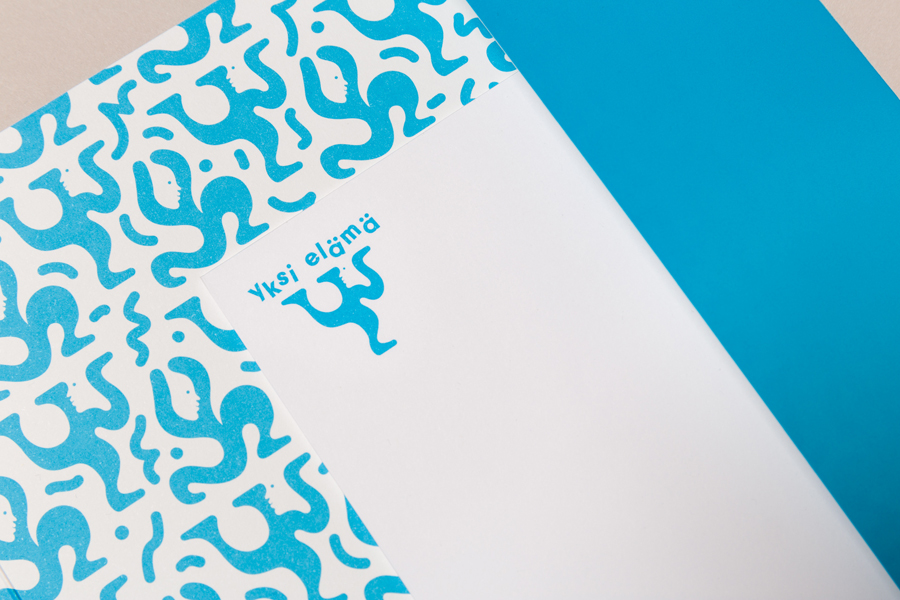 Yksi elämä is a Finnish project set-up with the intention of encouraging people to become more interested in their own well-being and to improve public health care on both a professional and organisational level, as well as society in general. The project is a collaborative endeavour between the Brain Association, Diabetes Association and Heart Association of Finland.
Design studio Tsto were asked to create a visual identity for Yksi elämä that would reflect its forward-thinking and encouraging nature in a playful way. Bright colour, white paper, irregular letter-form alignment and a very smart use of negative space across the character work effectively draw a distinctive, youthful yet sophisticated quality from what is a simple logo-centric approach and an ink economy.
---
Posted: September 15, 2014
Filed under: Cafes, Bars and Restaurants, Logo Reviews
| Tags: Brand Identity, Brand Identity Blog, Brand Identity Design, Brand Identity Reviews, Branding, Branding Blog, Bubble Tea Logos, Business Card Design, Cafe Logos, Colourful Business Cards, Design For Print, Design Opinion, Designed by ico, Food Packaging, Logo Design Inspiration, Logo Designs, Logo News, Logo Opinion, Logotypes, New Logo, Sans-serif Logotypes, Serif Logotypes, Spot Colours, The Best Brand Identities of 2014, The Best Custom Logotypes, The Best Logo Designs of 2014, Visual Identity Design Blog
1 Comment »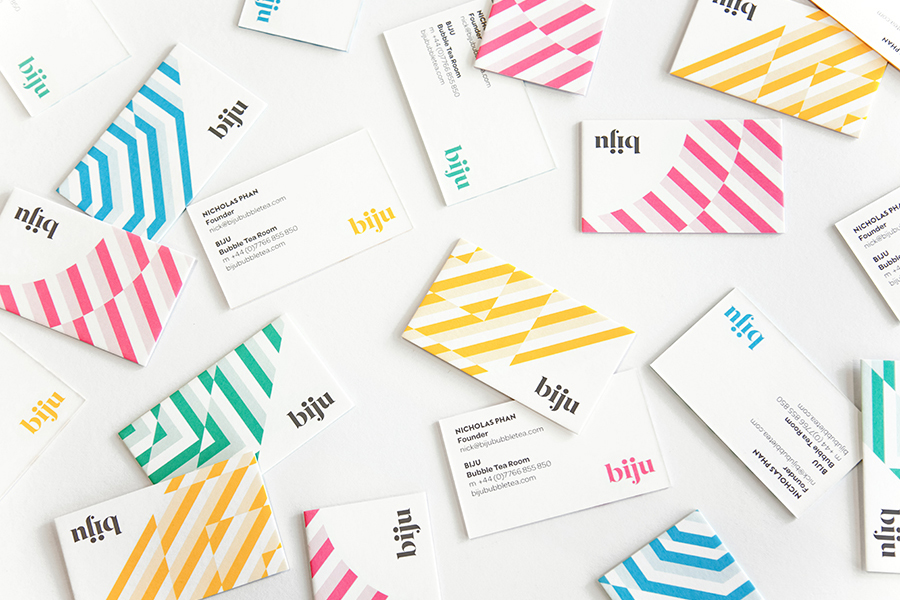 Biju is bubble tea brand and cafe located in London's Soho district that looked to bring and translate a product and experience well-established in South East Asia to the UK in a way that would appeal to a modern discerning market. This was achieved by focusing on fresh, natural and high quality ingredients, a simple menu with an emphasis on taste, a focus on the social aspects of sharing tea, and a brand identity design by ico that ties each of these together. ico's brand identity extended to signage, branded cups, business cards and uniforms.
---