Posted: November 7, 2013
Filed under: Art and Design, Logo Reviews
| Tags: Brand Identity, Brand Identity Blog, Brand Identity Design, Brand Identity Reviews, Branding, Design For Print, Designed by Snask, Designed in Stockholm, From Scandinavian, Illustration, Logo Opinion, Logos, Logotypes, Responsive Websites, Script Logotypes, Swedish Design, The Best Brand Identities of 2013, The Best Logo Designs of 2013
4 Comments »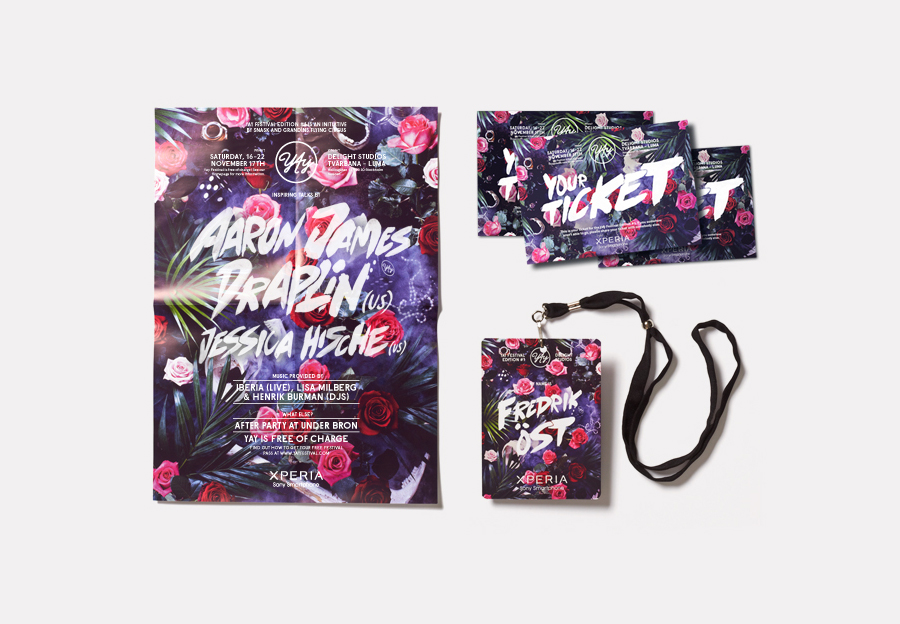 YAY Festival is a Stockholm based design event, created Swedish by design studio Snask working in collaboration with 'brand experience agency' Grandins Flying Circus, that was launched in 2012 with guest speakers that included Aaron James Draplin and Jennifer Cirpici who replaced Jessica Hisch.
The identity for the 2012 event, recently published by Snask on their website, juxtaposes traditional and fine illustrative still life watercolour detail, enhanced by full bleeds in print, with the urban energy, enthusiasm and hand crafted sensibilities of a script of broad brush strokes and the on-trend restraint of a single line weight logotype – both well rendered a with decent sense of motion through each of the letters and plenty of individual character. This contrast continues with the modernistic restraint and efficiency of geometric sans-serif. Together these deliver a rich and striking contrast and resolution of both classic and contemporary design themes.
---
Posted: August 26, 2013
Filed under: Fonts in Use, Logo Reviews, Music, Packaging Reviews
| Tags: Best Packaging Designs, Brand Identity, Brand Identity Blog, Brand Identity Reviews, Branding, Designed by Bedow, Designed in Stockholm, Faces, Fonts in Use: Maison, From Scandinavian, Graphic Design, Logo Opinion, Logos, Record Label and Shop Logos, Record Sleeve Design, Swedish Design, The Best Brand Identities of 2013, The Best Logo Designs of 2013, The Best Packaging of 2013, Type Foundry: Milieu Grotesque, White Block Foil, White Ink
1 Comment »
Opinion by Richard Baird.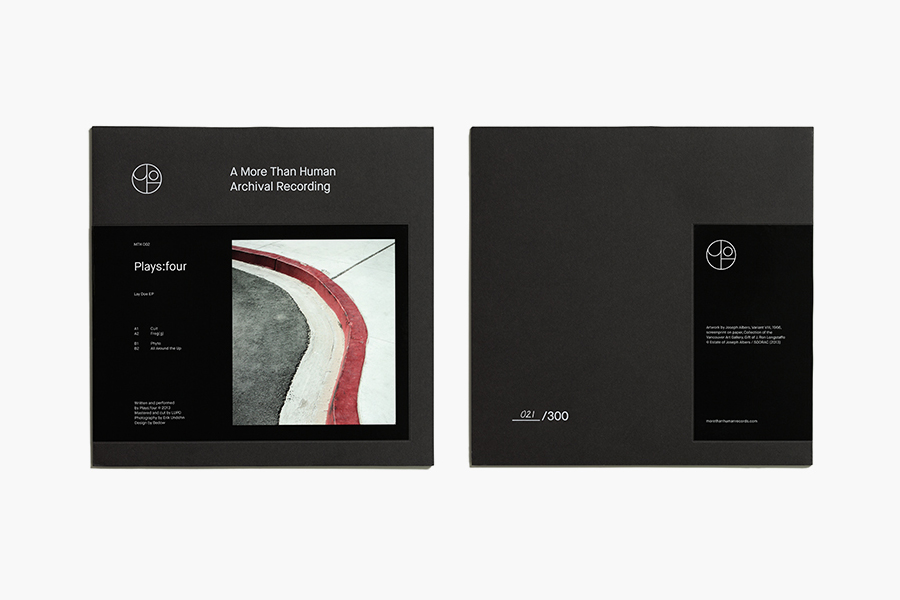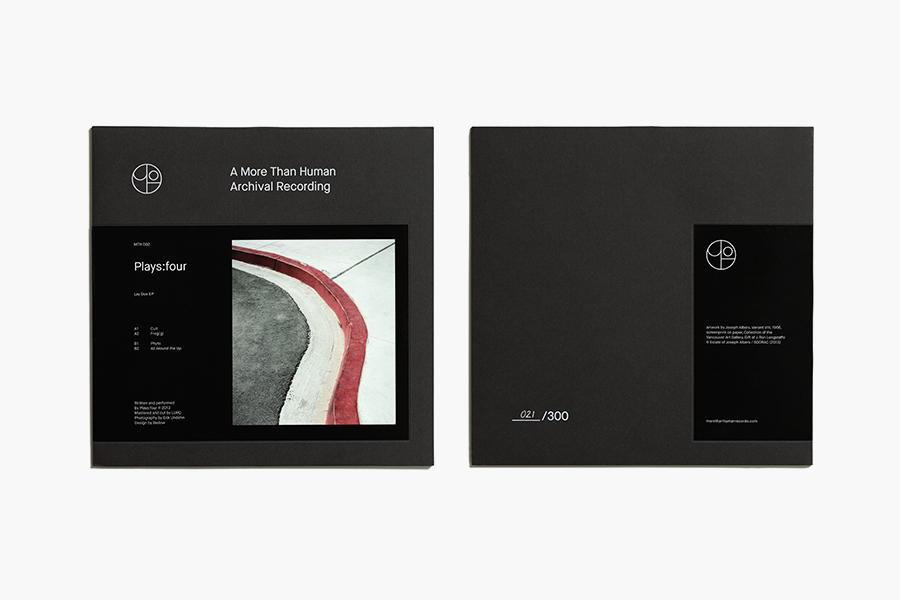 More Than Human is a Vancouver-based record label, established by Gareth Moses, that specialises in the release of limited edition vinyl from electronic musicians such as the Passenger, Plays:Four and Kemper Norton, who's latest EP is described as "political, weird, epic, moving, captivating, disturbing, haunting and deep". The label's logo and record sleeves were developed by Swedish graphic and product design studio Bedow and feature the work of artist Josef Albers and photographer Erik Undéhn.
---