Posted: December 2, 2015
Filed under: Logo Reviews, Theatre
| Tags: Animated Logos, Brand Identity, Brand Identity Blog, Brand Identity Reviews, Branding, Branding Blog, Branding News, British Design, Brochure Design, Business Card Design, Design For Print, Design News, Design Opinion, Design Reviews, Designed by Spy, Designed in London, From the United Kingdom, Graphic Design Blog, Logo Design Inspiration, Logo Design Resource, Logo Design Trends – Dynamic Logos, Logo Design Trends – Flexible Logos, Logo Opinion, Sans-serif Logotypes, Stationery Design, The Best Brand Identities of 2015, The Best Logo Designs of 2015, Theatre Logos, Tote Bag Design, Type Foundry: Commercial Type, Type Foundry: Klim Type Foundry, Uncoated Papers & Cards, Visual Identity Design Blog
2 Comments »
Opinion by Richard Baird.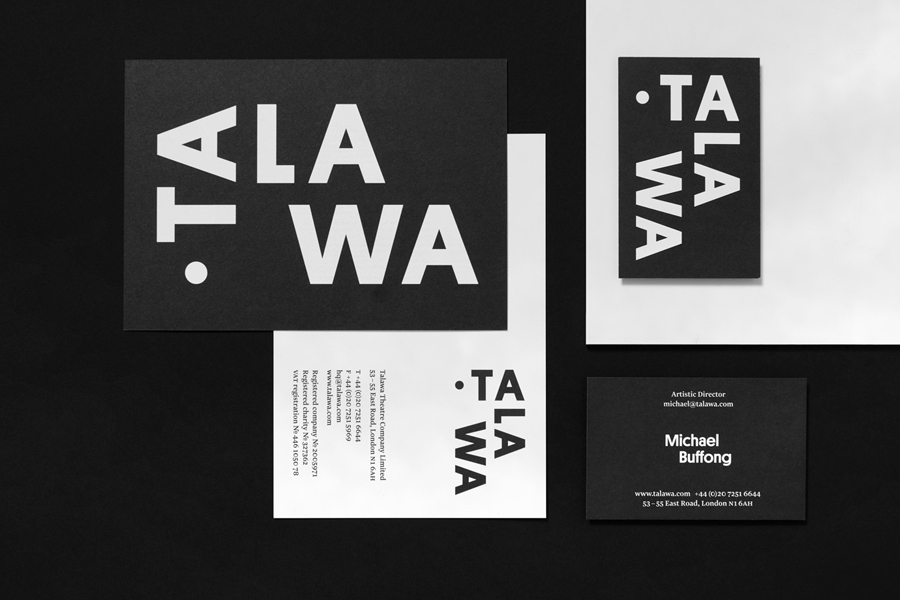 Talawa, Jamaican patois for "small but feisty", is an all black theatre company that looked to address the lack of opportunities for minorities and their marginalisation at the time of its founding in 1986. Since then it has established itself as one of the most successful theatres of its type in the United Kingdom.
"Our work is informed by the wealth and diversity of the Black British experience, and through that we create outstanding work by cultivating the best in emerging and established Black artists. We invest in talent, develop audiences and inspire dialogue with and within communities across the UK and internationally. By doing so we enrich the cultural life of all." – Talawa
Talawa has a diverse portfolio of productions, from Shakespeare to African classics, Oscar Wilde to new Black British, and from Nobel-prize winning playwrights to musicals. Some of these have gone on to win awards, tour internationally, and have provided many of its staff and performers with the skills necessary to go on to develop successful careers in radio, film and television.
London based Graphic design studio Spy worked with the theatre to develop a new brand identity and visual language that would help convey the theatre's powerful spirit. This went on to include an animated logo, stationery, business cards, posters and website.
---
Posted: November 27, 2015
Filed under: Business, Banking, Law and Finance, Logo Reviews
| Tags: Blind Emboss, Brand Identity Blog, Brand Identity Reviews, Branding Blog, Branding Reviews, British Design, Corporate Identity Design, Design For Print, Design Opinion, Design Reviews, Designed by Bibliothèque, From the United Kingdom, Graphic Design, Graphic Design Blog, Illustration, Logo Design Inspiration, Logo Design Resource, Logo Designs, Logotypes, The Best Brand Identities of 2015, The Best Business Cards of 2015, The Best Logo Designs of 2015, Typography
Leave a comment »
Opinion by Richard Baird.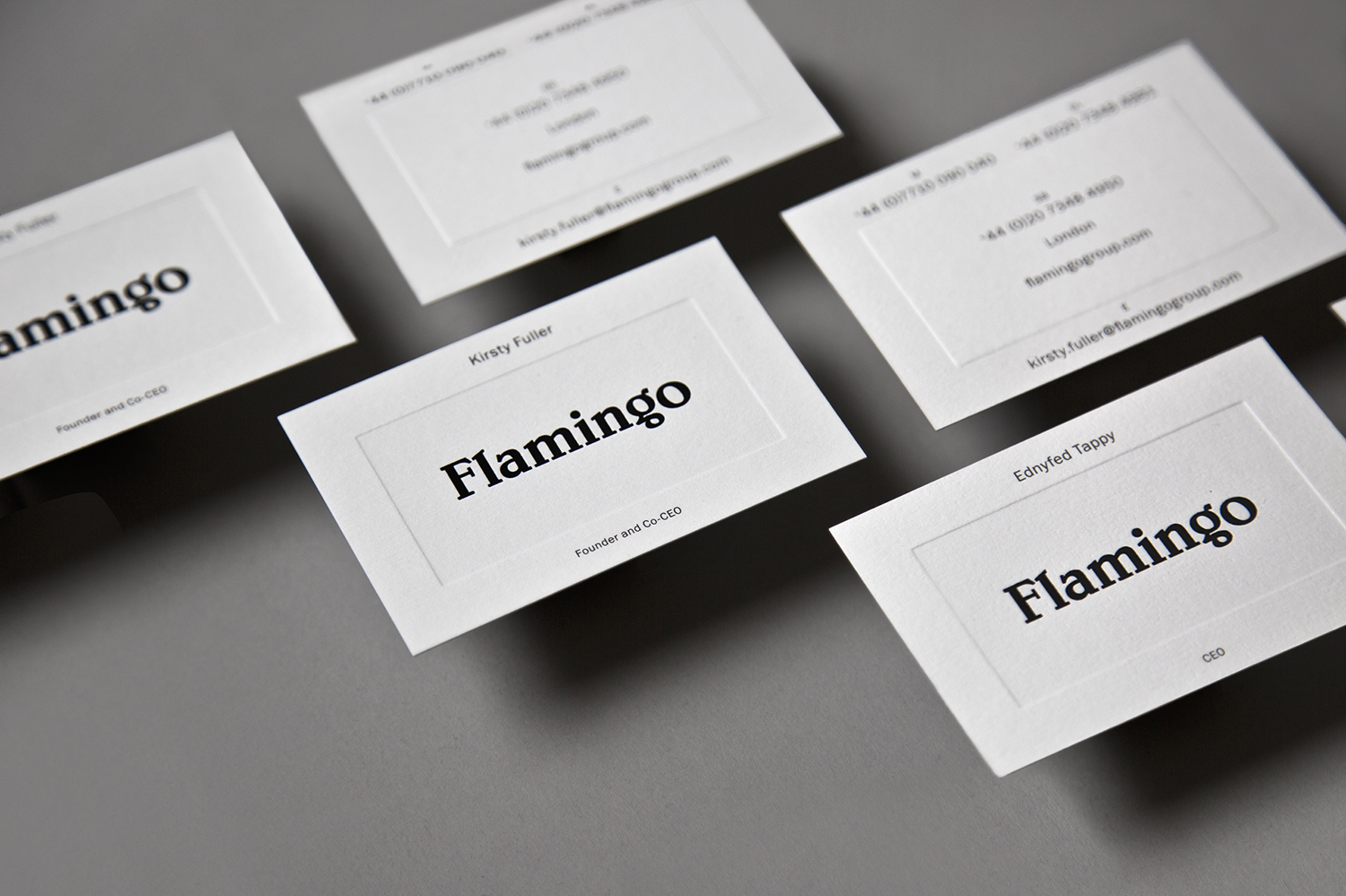 Flamingo is an insight and strategy consultancy, founded by Kirsty Fuller and Maggie Collier in 1997, that works with businesses, and at the intersection of people, culture and brands, to help enrich lives by shaping culture and evolving behaviours. The consultancy is described as a group and not just a network, collaborating and sharing across its seven offices throughout Europe, Asia, India and South America.
Flamingo recently worked with London based graphic design studio Bibliothèque to create a new brand identity and visual language that would better reflect who they are, and would speak clearly about their broad range of specialisations. This new brand identity extendeds to printed materials that included business cards, postcards, book cover and tote bags, and an online presence developed in collaboration with Archive Studio.
---