Posted: March 16, 2017
Filed under: Graphic Design Reviews, Logo Reviews, Retail
| Tags: Animated Logos, Brand Identity Blog, Brand Identity Reviews, Branding Blog, Branding Reviews, Colour in Use: Blue, Design For Print, Design Opinion, Design Reviews, Designed by BVD, Designed in Stockholm, Fonts in Use: Brown, From Scandinavian, Graphic Design, Graphic Design Blog, Homeware, Logo Designs, Logotypes, Minimal Design, Minimal Logos, Minimalist Brand Identities, Monochromatic Brand Identities, Retail Logos, Sans-serif Logotypes, Spot Colours, Swedish Design, The Best Logo Designs of 2017, The Very Best Brand Identities of 2017, The Very Best of BP&O, Type Foundry: Lineto, Typography
2 Comments »
Opinion by Richard Baird.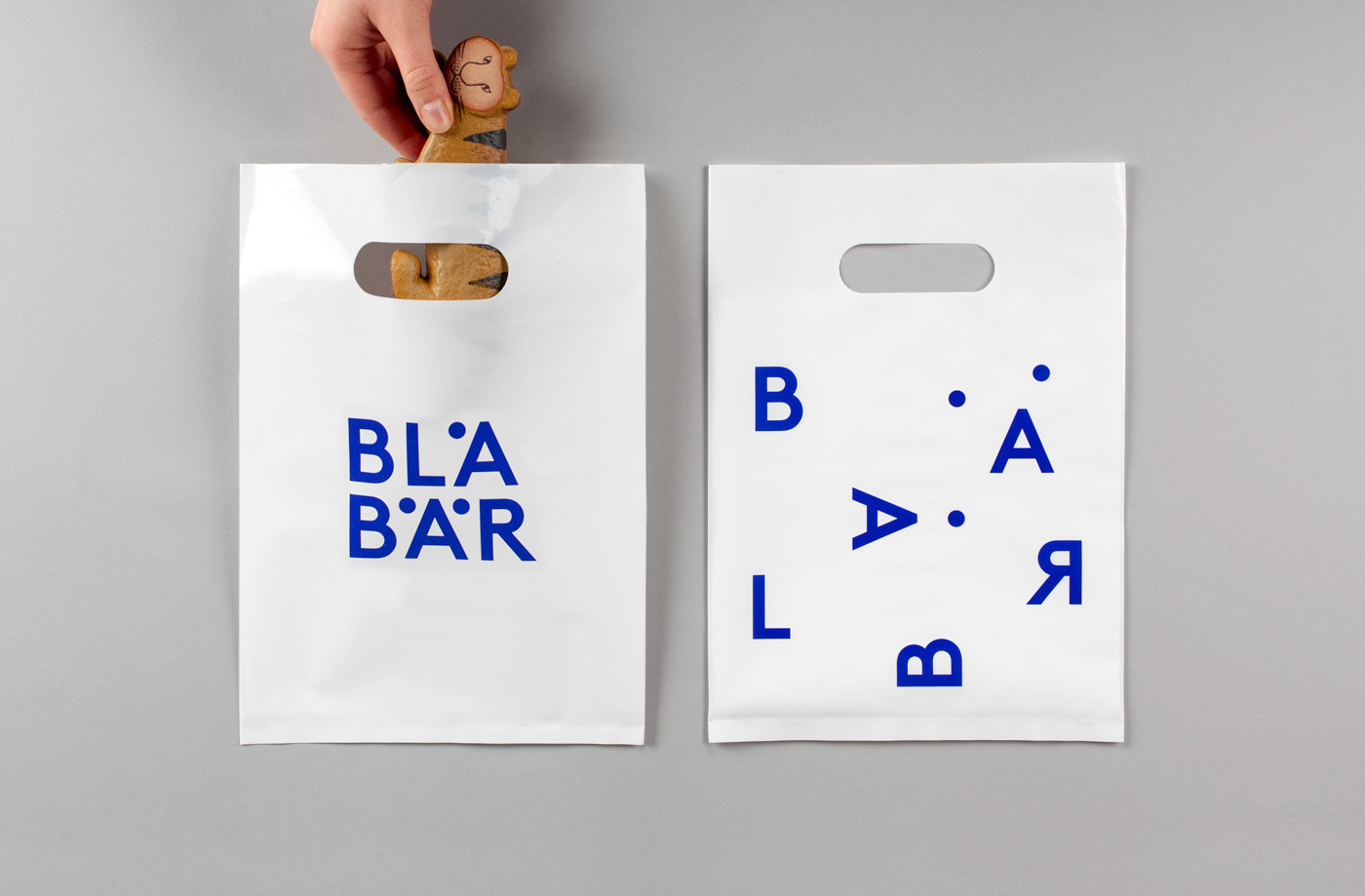 Blå Bär (Swedish for blueberries) sells a variety miscellaneous goods from Scandinavia from its store in Osaka, Japan. These include, but are not limited to, glass and kitchenware, soft furnishings, ornaments and jewellery. Many of these could be described as having something of a shared Scandinavian simplicity of form, lightness of colour, natural material quality and cheerful character in pattern and imagery. These are displayed within a well-lit space that blends white walls and shelves, a light wood floor and storage, with the blue of its brand identity, created by Stockholm-based graphic design studio BVD. This appears as a solid matte colour wall, glossy counter, pattern detail and display case, and runs across the store's packaging.
---
Posted: February 15, 2017
Filed under: Graphic Design Reviews, Logo Reviews, Retail
| Tags: Brand Identity, Brand Identity Blog, Brand Identity Reviews, Branding, Branding Blog, Branding Reviews, Business Card Design, Creative Packaging, Design For Print, Design News, Design Opinion, Design Reviews, Designed by Anagrama, Geometric Pattern, Graphic Design, Graphic Design Blog, Logo Design Inspiration, Logo Design Resource, Logo Designs, Logo Opinion, Logotypes, Mexican Design, Packaging Company, Packaging Design, Packaging Design Blog, Packaging Design Resource, Packaging News, Patterns, Retail Logos, Stationery Design, Swiss Design, The Best Business Cards of 2017, The Best Logo Designs of 2017, The Best Packaging of 2017, The Very Best Brand Identities of 2017, The Very Best Packaging of 2017, Typography, Uncoated Papers & Cards, Wordmark Design
2 Comments »
Opinion by Richard Baird.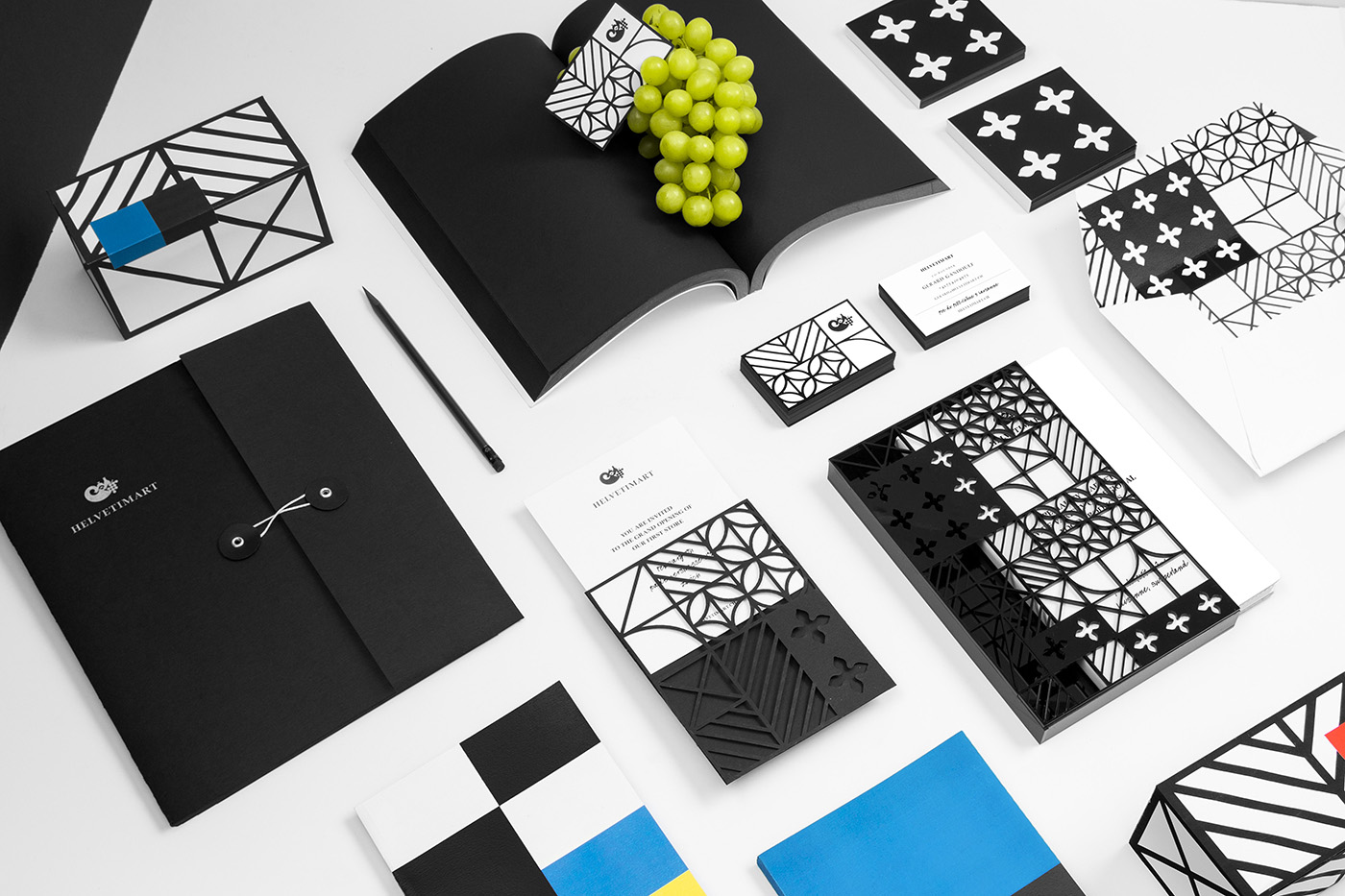 Helvetimart is a supermarket in the Swiss city of Lausanne. It offers a broad range of groceries and high-quality Swiss specialities sourced from across the country. The supermarket also holds daily tastings and workshops, has an informed staff and a tablet-based service the gives shoppers access to information on the Swiss cantons and their products. Drawing on regional flags and antique architecture, Mexican graphic design studio Anagrama developed a brand identity for Helvetimart that, through a strong favour for colour and form language, delivers significant impact for an independent store, draws a modern system from historic structure and touches upon the regionality of its products.
---