Posted: March 9, 2017
Filed under: Cafes, Bars and Restaurants, Graphic Design Reviews, Logo Reviews
| Tags: Bag Design, Brand Identity Blog, Brand Identity Reviews, Branding Blog, Branding Reviews, Coffee Logos and Packaging Design, Coffee Shop Branding, Custom Typefaces & Logotypes, Custom Typography, Design For Print, Design Opinion, Design Reviews, Designed by Bond, Designed in Helsinki, Finnish Design, From Scandinavian, Graphic Design, Graphic Design Blog, Illustration, Sans-serif Typography, Sign Design, Stickers, The Best Custom Logotypes, The Very Best Brand Identities of 2017, The Very Best of BP&O, Typography, Unbleached Materials
3 Comments »
Opinion by Richard Baird.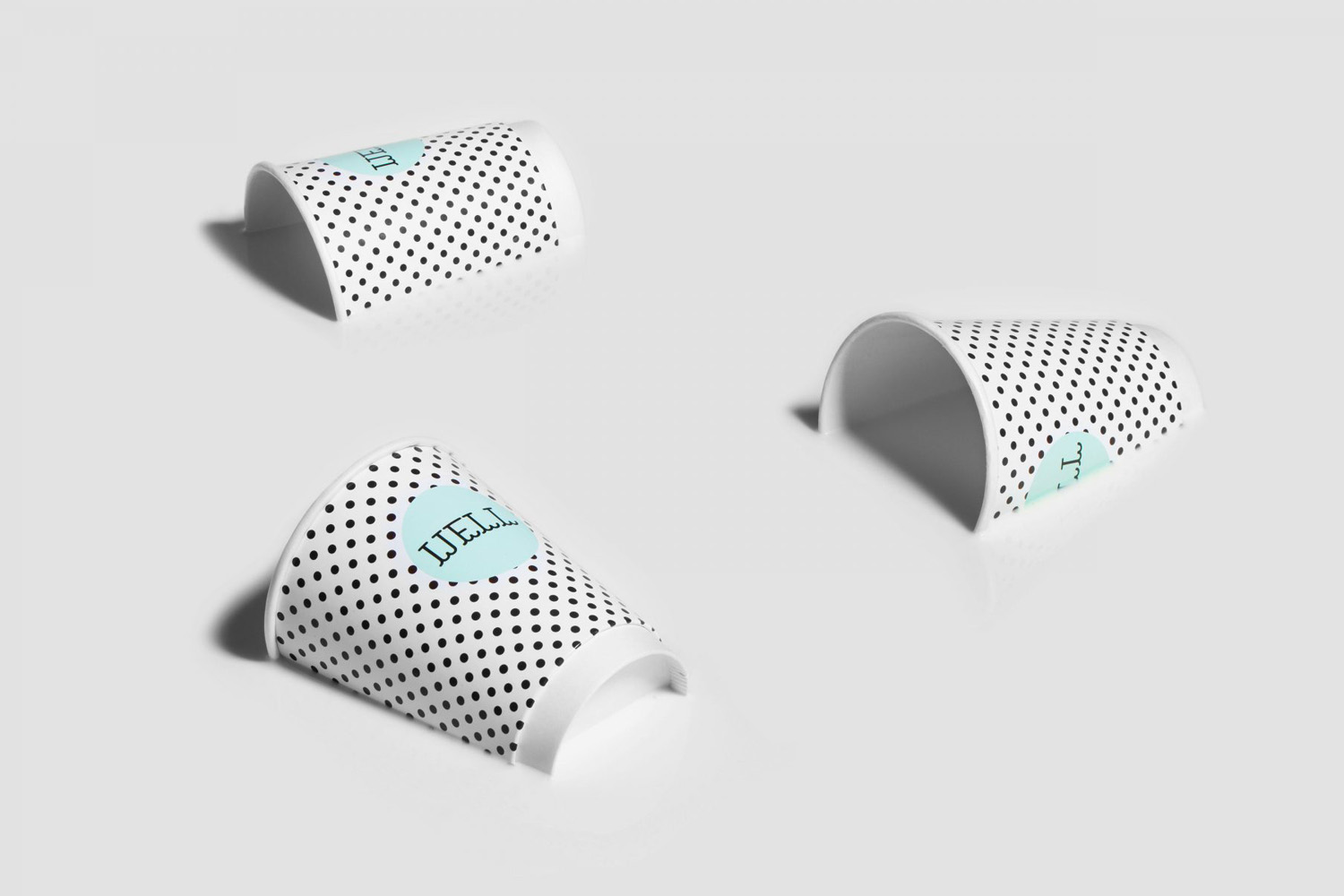 Well Coffee is a new vegetarian café in the centre of of the Finnish capital of Helsinki. It has a distinctive interior of steel frames and wood surfaces, exposed concrete walls, drilled and CNC cut panels of circles, large menu board, marine lamps and potted plants. These blend the current and utilitarian with the more welcoming. Scandinavian graphic design studio Bond worked with the café on brand identity. This included illustration and custom typography, implemented as signage, across packaging and throughout website. These are linked by wave-like elements, inspired by the symbol associated with cafe's location in Kaivopiha, and recurring circular detail that makes a connection with interior design.
---
Posted: February 27, 2017
Filed under: Art and Design, Graphic Design Reviews, Logo Reviews, Packaging Reviews, Retail
| Tags: American Design, Brand Identity Blog, Brand Identity Reviews, Branding Blog, Branding Reviews, Colour in Use: Yellow, Creative Packaging, Design For Print, Design Opinion, Design Reviews, Designed by Collins, Designed in New York, Fonts in Use: Milo Serif, Furniture Design Logos, Graphic Design, Graphic Design Blog, Homeware, Logo Designs, Logotypes, Modernist Brand Identities, Packaging Company, Packaging Design Resource, Retail Logos, Sans-serif Logotypes, Spot Colours, The Best Packaging of 2017, The Very Best of BP&O, Typography
1 Comment »
Opinion by Richard Baird.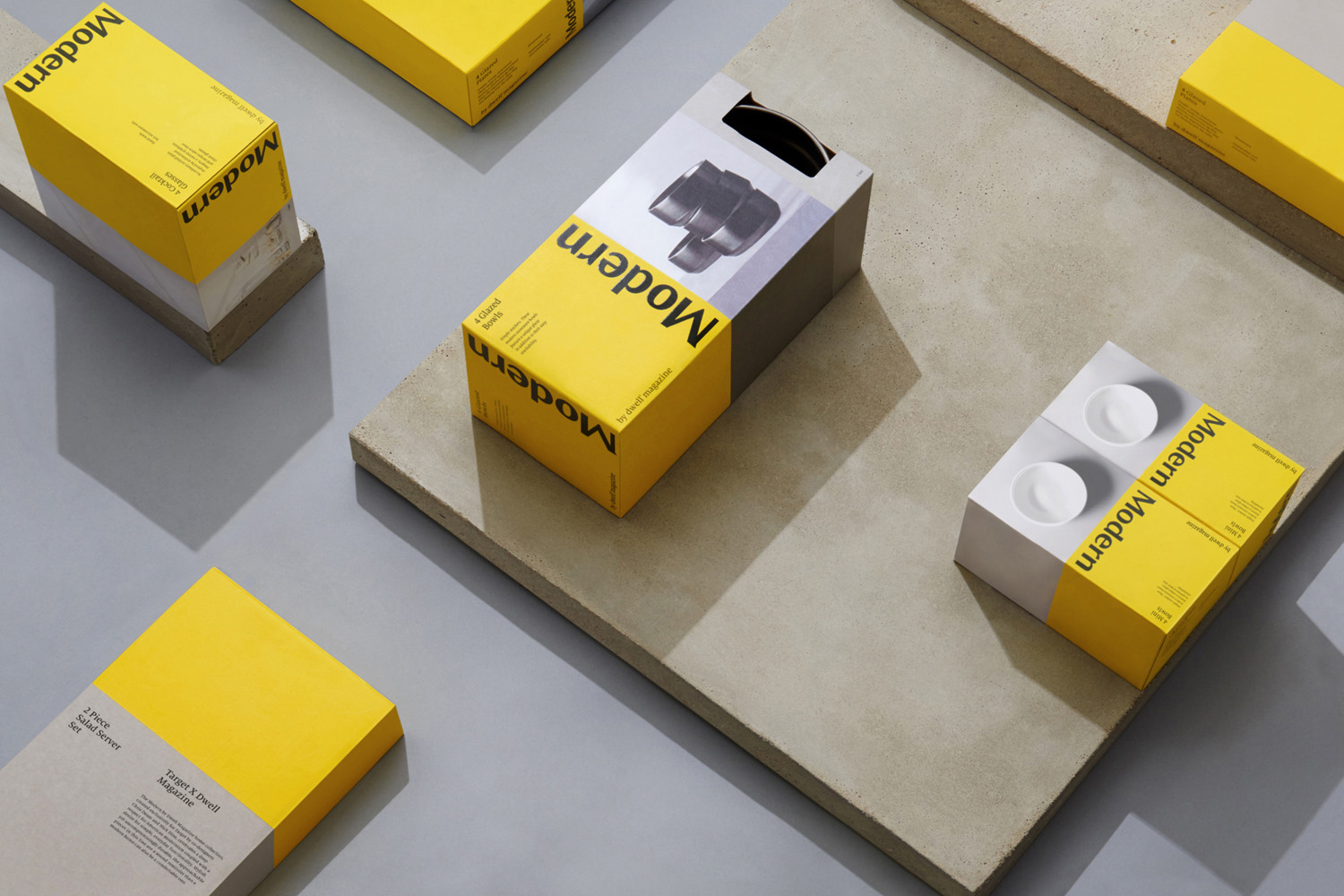 Modern by Dwell Magazine is a new range of home decor products, tablewear and furnishings for those who want to create a welcoming space with a modern aesthetic. It is a collaborative project between design and architecture magazine Dwell, designers Chris Deam and Nick Dine of Deam+Dine, and the American retailer Target.
The range features over 120 products. From chairs, tables and glassware to kitchen utensils, bowls and cocktail shakers. These all balance an everyday functionality with what is described as a high-quality material beauty and share a modernistic design foundation, good design for everyone, only truly made a reality with more recent improvements to mass manufacturing.
New York-based design company Collins, working with the Target Creative Team, drew on a similar modernistic approach taken by Modern's designers to create brand identity and packaging. This can be seen in structure and high quality materials, and throughout the range's graphic expression, a balance of high-impact colour, typographical detail and a practical grid-based layout.
---