Posted: January 16, 2013
Filed under: Business, Banking, Law and Finance, Logo Reviews
| Tags: Banking Logos, Blackletter Logotypes, Brand Identity, Brand Identity Blog, Brand Identity Reviews, Branding, Branding News, Business Card Design, Design News, Design Opinion, Design Reviews, Designed by Anagrama, Finance Logos, Graphic Design, Logo Designs, Logo News, Logo Opinion, Logos, Logotypes, Packaging News, Serif Logotypes, The Best Brand Identities of 2013, The Best Logo Designs of 2013, Typography, Visual Identity Design Blog
Leave a comment »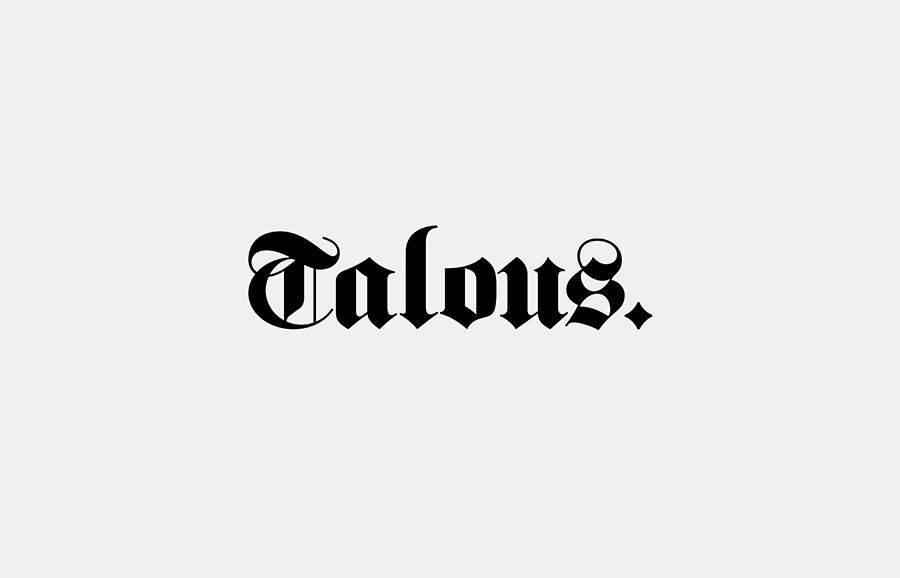 Talous is a 'boutique' financial consulting and investment banking firm founded in 2011 and based in San Pedro Garza García, México. Talous's new visual identity, developed by multidisciplinary design studio Anagrama with a brief to communicate trust and sophistication – contrasts the heavy weight, serifs and flourishes of a logo-type solution that appropriates the trust I associate with traditional, long-running, European broadsheet newspapers against the fine detail of guilloché pattern work. A distinctive and recognisable reference that conveys finance and security under a unique and difficult to reproduce concept. Its shine and bright iridescent colour is suitably enhanced by the contemporary use of ample white space across the collaterals, confidently choosing to distill brand values into just two key assets and a print finish.
---
Posted: January 15, 2013
Filed under: Art and Design, Fashion, Logo Reviews
| Tags: Brand Identity, Brand Identity Blog, Brand Identity Reviews, Branding, Design Opinion, Design Reviews, Designed by Graphical House, Designed in Glasgow, Logo Designs, Logo Opinion, Logos, Logotypes, Manufacturing Logos, Monogram Design, Scottish Design, The Best Brand Identities of 2013, The Best Logo Designs of 2013, Typography
1 Comment »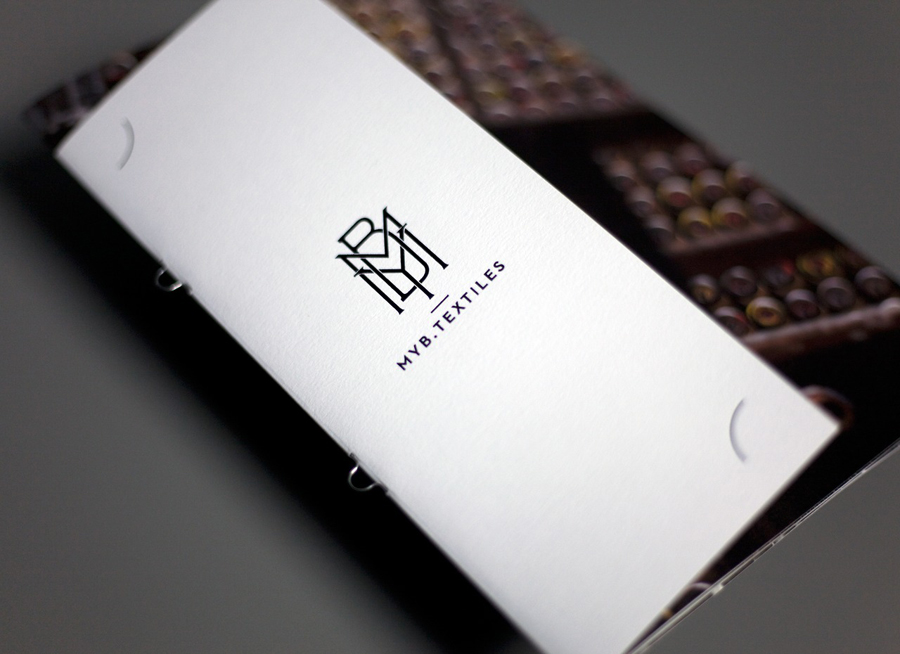 Last week Glasgow-based design agency Graphical House launched their new website which included some more shots of their branding work for MYB Textiles, a lace manufacturer located in Newmilns, Ayrshire that has a history dating back to the 1920's. Based around a reinterpretation of the company's monogram, new art direction and simple, tactile, material choices, Graphical House created a visual identity solution that draws on the heritage of the factory and gives it a contemporary polish and humanistic dimensionality.
---