Posted: February 7, 2017
Filed under: Fonts in Use, Food and Drink, Graphic Design Reviews, Packaging Reviews
| Tags: Creative Packaging, Design For Print, Design Opinion, Design Reviews, Designed by Atipus, Designed in Barcelona, Drinks Packaging, Geometric Pattern, Graphic Design, Graphic Design Blog, Minimal Design, Minimal Package Design, Packaging Company, Packaging Design, Packaging Design Blog, Packaging Design Resource, Packaging News, Patterns, Spanish Design, The Best Packaging of 2017, The Very Best Packaging of 2017, Typography, Wine Design, Wine Label Design, Wine Packaging
Leave a comment »
Opinion by Richard Baird.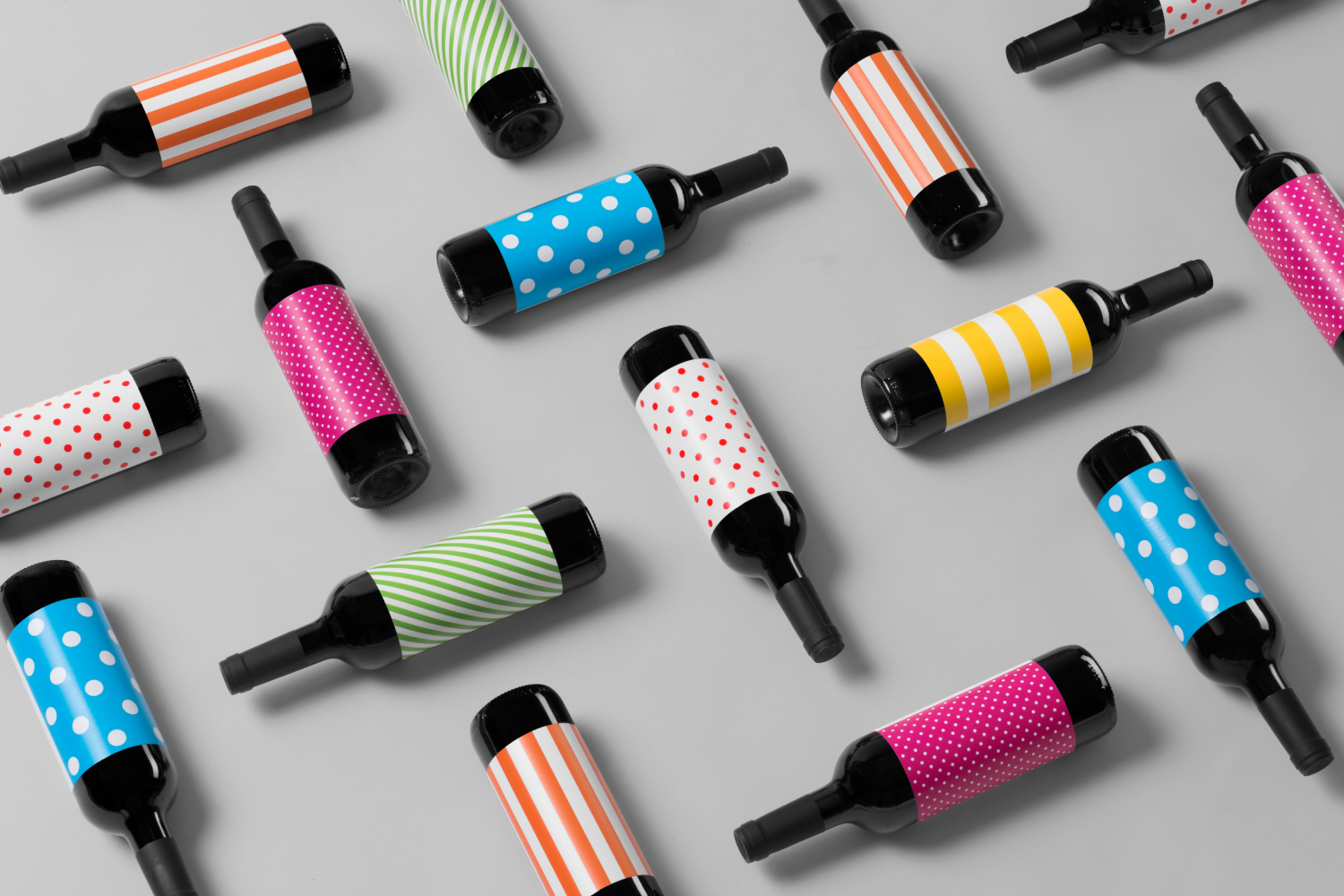 Vi Novell 2016 is a young wine from Catalonia with an intense ruby colour and a fresh and fruity flavour profile. It is the seventh in an ongoing series, and is dedicated to the party; the open-air dance, the joy and celebration of the beginning of the season, the first sip of wine, shared with friends, and the continued enjoyment of a long tradition yet in tune with modern times. Wine producer Celler Masroig worked with Barcelona-based graphic design studio Atipus to capture this moment and spirit with a striking label design, followed up online with a site that blends dynamic pattern and story.
---
Posted: February 2, 2017
Filed under: Art and Design, Fonts in Use, Graphic Design Reviews, Logo Reviews
| Tags: Art Gallery Logos and Brand Identities, Black and White, Brand Identity Blog, Brand Identity Reviews, Branding Blog, Branding Reviews, Design For Print, Design Opinion, Design Reviews, Designed by Bielke & Yang, Designed in Oslo, From Scandinavian, Graphic Design, Graphic Design Blog, Homeware, Label Design, nor, Norwegian Design, Poster Design, Sans-serif Typography, The Very Best Brand Identities of 2017, The Very Best of BP&O, Typography, Uncoated Papers & Cards
1 Comment »
Opinion by Richard Baird.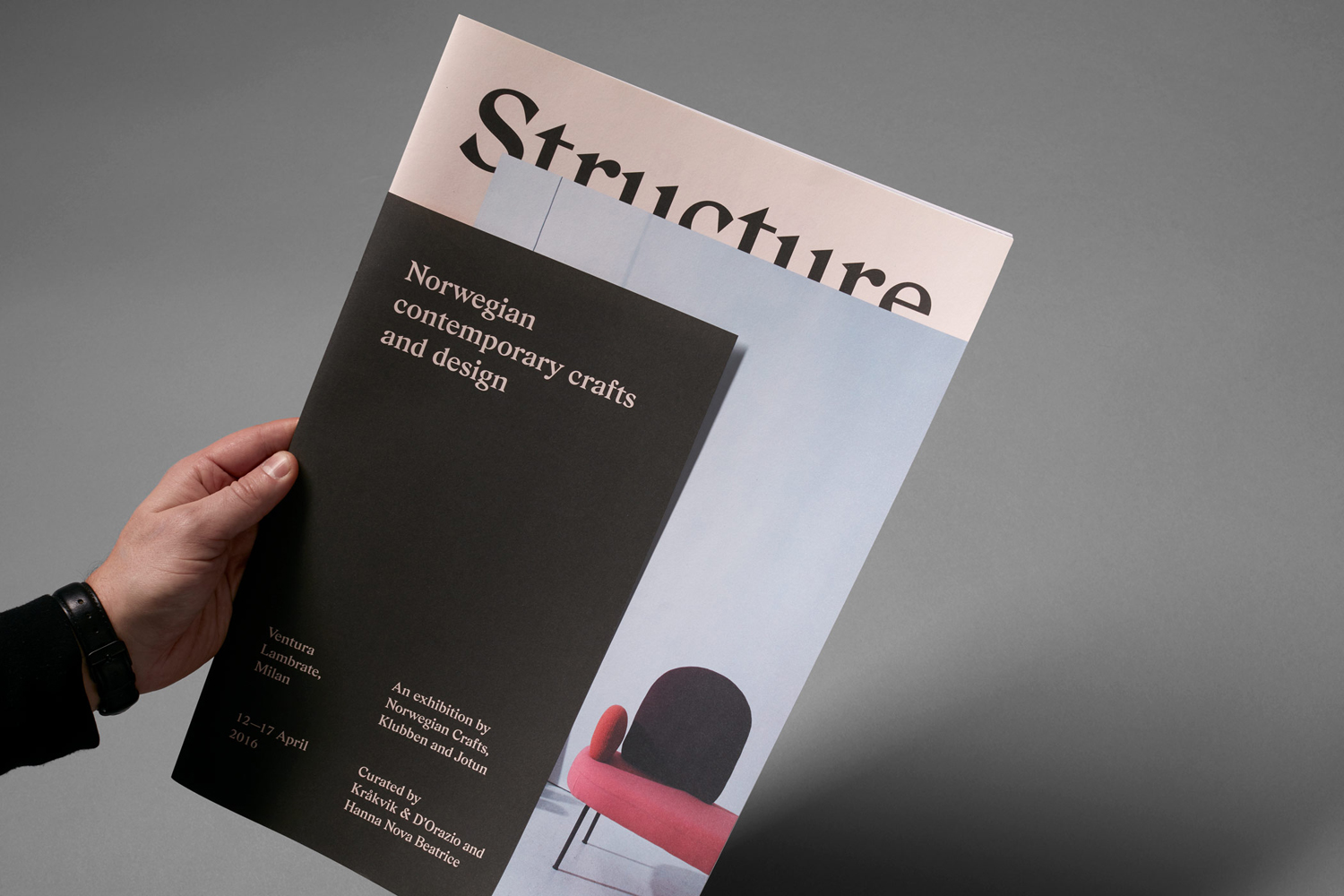 Structure is an exhibition of Norwegian contemporary crafts and design that began its European journey at Milan Design Week in April 2017 and is currently being held at Norwegische Botschaft in Berlin until April 2017. The exhibition features the work of 26 designers and studios, and covers a variety of products and prototypes; from furniture to lighting, to ceramics, textiles and home accessories. Structure intends to bring to the light the designer and manufacturing partnerships, and the intersection of craft and design, artistry and innovation that characterises the Norwegian creative scene. This intersection is expressed by the exhibition's brand identity, created by Oslo-based graphic design studio Bielke & Yang, through type and typesetting, illustrative texture and art direction, proportionality, layering and materiality.
---