Posted: November 29, 2016
Filed under:
BP&O Collections
| Tags: Brochure Design, Brochure Design Inspiration, Catalogue Design, Coloured Paper, Design For Print, Design Inspiration, Die Cut Design Detail, Fluorescent Paper, Foil Blocking, Graphic Design Blog, Stitch Detail, Surface Texture, Theatre Programme, Triplex Business Cards, Unbleached Materials, Uncoated Papers & Cards, UV Varnish, White Ink
Leave a comment »
Selected by Richard Baird.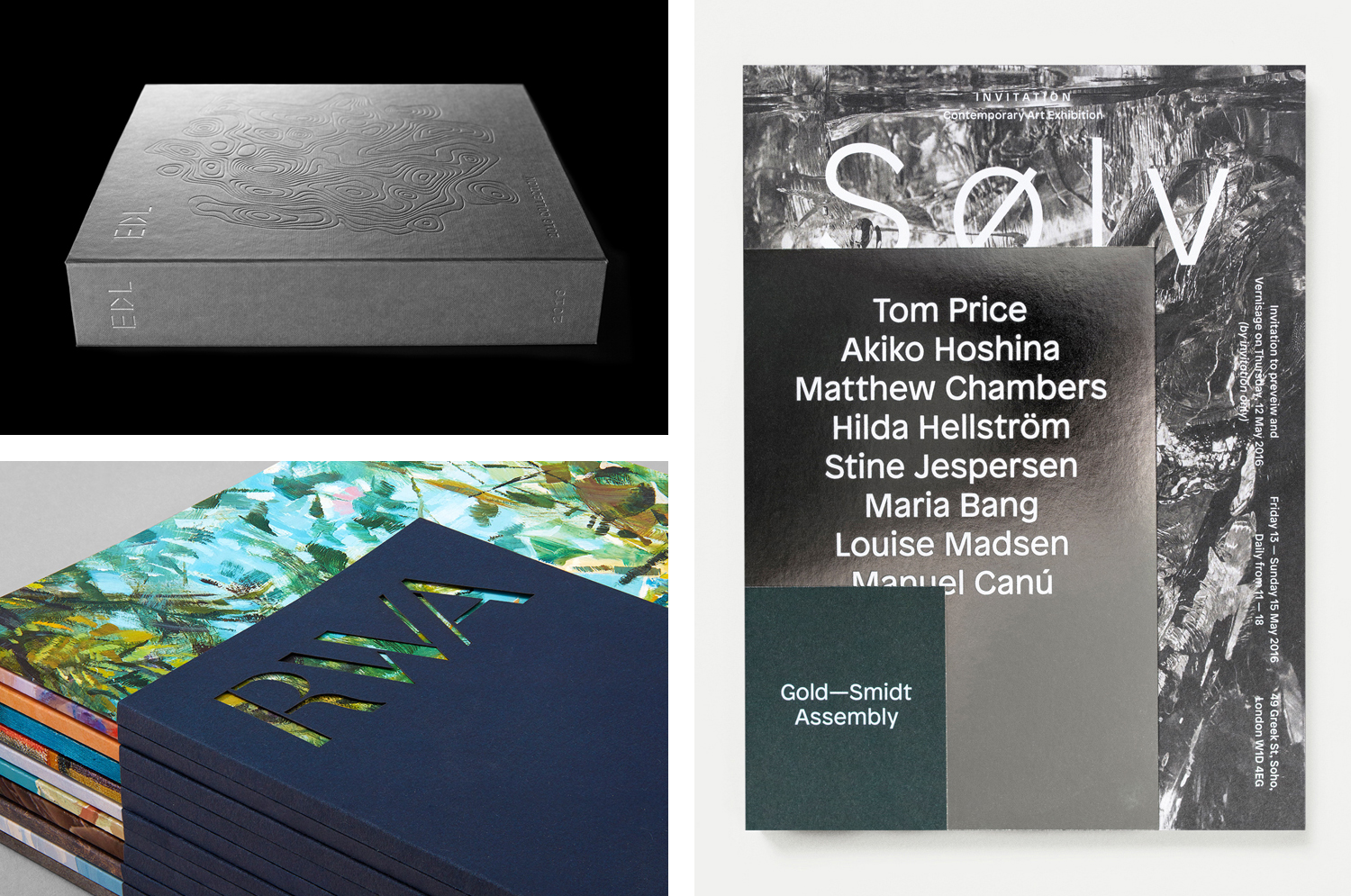 The sixth collection of brochures, lookbooks, brand guidelines, catalogues and invitations published on BP&O. These mix layout, material choice and print finish, and between them effectively utilise colour, type, proportion, image, texture and paper contrast to communicate, compel and contribute to a distinctive brand identity. This selection features uncoated and coated papers, spot colours, blind deboss, die cuts and open stitching, and includes work by graphic design studios Bravo, Spy and Studio South.
---
Posted: November 25, 2016
Filed under: Food and Drink, Graphic Design Reviews, Logo Reviews, Packaging Reviews
| Tags: Alcohol Packaging, Beer Packaging, Best Packaging Designs, Brand Identity Blog, Brand Identity Reviews, Branding Blog, Branding Reviews, Brewdog, British Design, Colour in Use: Blue, Condensed Logotypes, Condensed Typography, Craft Beer Logos, Craft Beer Packaging, Craft Brewery Logos, Craft Brewery Packaging, Creative Packaging, Custom Typefaces & Logotypes, Custom Typography, Design Opinion, Design Reviews, Designed by O Street, Graphic Design, Graphic Design Blog, Microbrewery, Packaging Company, Packaging Design, Packaging Design Blog, Packaging Design Resource, Packaging News, Sans-serif Logotypes, Spot Colours, Structural Package Design, The Best Graphic Design Work of 2016, The Best Packaging of 2016, Typography, Uncoated Papers & Cards
2 Comments »
Opinion by Richard Baird.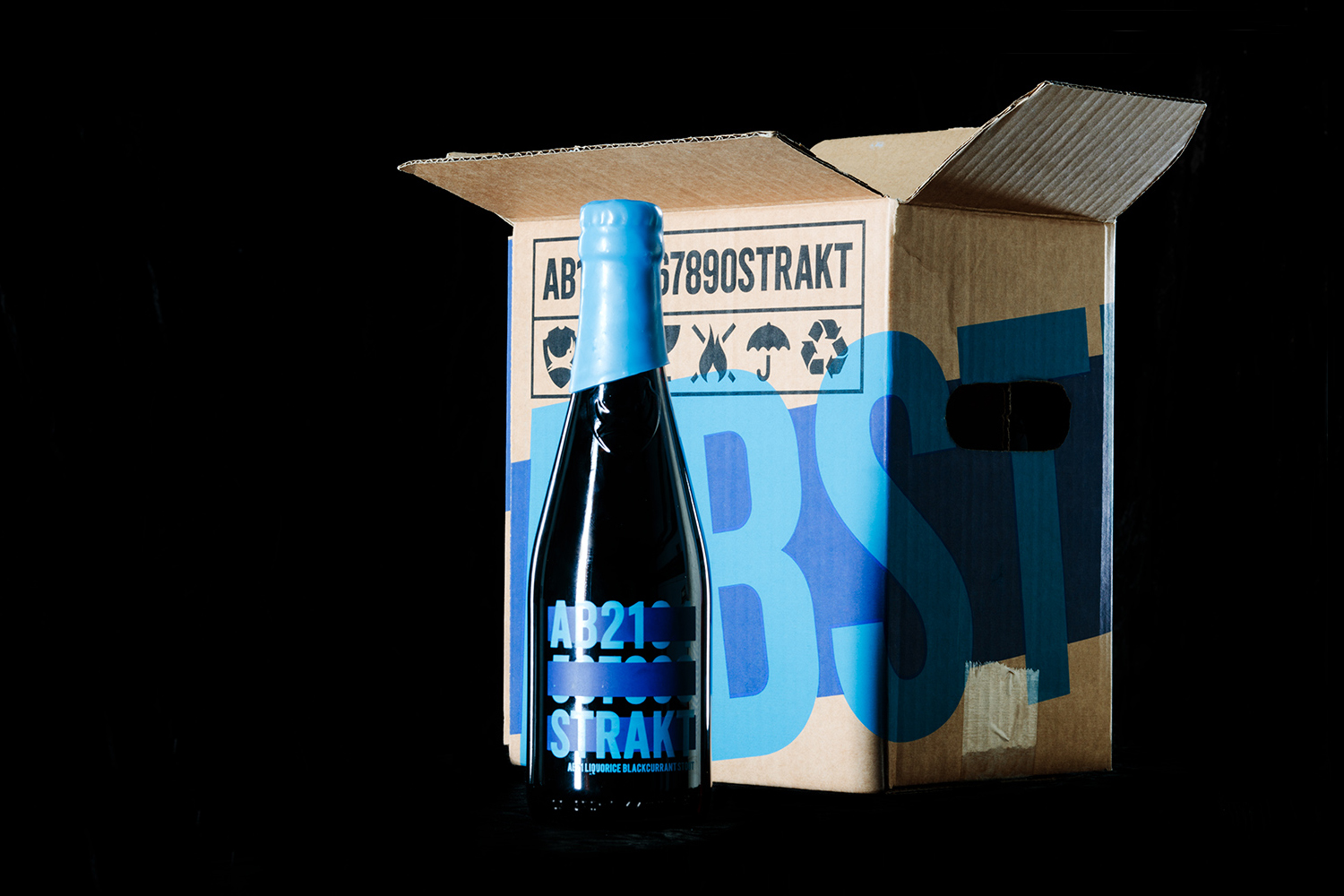 Brewdog's Abstrakt is a limited edition craft beer concept that has released 20 different varieties since it began in 2010. Each beer is bottle-conditioned (bottled with a small amount of yeast, providing further fermentation and maturation), brewed and released just once, individually numbered and known only by their release code. It is a concept described as more art than beer, as boundary pushing and blurring the line between categories.
Graphic design studio O Street worked with Brewdog to create a new brand identity and packaging system for Abstrakt, informed by its creative, limited edition concept, flavour varieties, individually crafted nature and the use of release codes rather than names. This is expresses through colour, typography, print finish and structural design.
---