Posted: June 2, 2015
Filed under: Food and Drink, Packaging Reviews
| Tags: Best Packaging Designs, Bottle Label Design, Bottle Packaging, Branding, Branding News, British Design, Creative Packaging, Design For Print, Design News, Design Opinion, Design Reviews, Designed by Horse, Drinks Packaging, Flowers, Food Logos and Packaging Design, Food Packaging, From Europe, From the United Kingdom, Graphic Design, Illustration, Packaging Company, Packaging Design Blog, Packaging Design Resource, Packaging News, Packaging Opinion, Structural Package Design, The Best Packaging of 2015, The Very Best of 2015, Water Packaging, Watercolour
Comments Off

on Nongfu Spring Mineral Water by Horse, United Kingdom
Opinion by Richard Baird.
Nongfu Spring is a bottled mineral water brand and a leading Chinese beverage business. Nongfu worked with British design studio Horse to develop a new package design treatment that, using labels illustrated by designer Brett Ryder and a distinctive structural design with a slim profile and proprietary leak-free sports cap, would engage the youth market.
---
Posted: September 27, 2013
Filed under: Food and Drink, Packaging Reviews
| Tags: Best Packaging Designs, Designed by Victor Design, Drinks Packaging, Illustration, Logos, Packaging Design, Packaging Design Blog, Packaging News, Tea Packaging, The Best Packaging of 2013, Watercolour
1 Comment »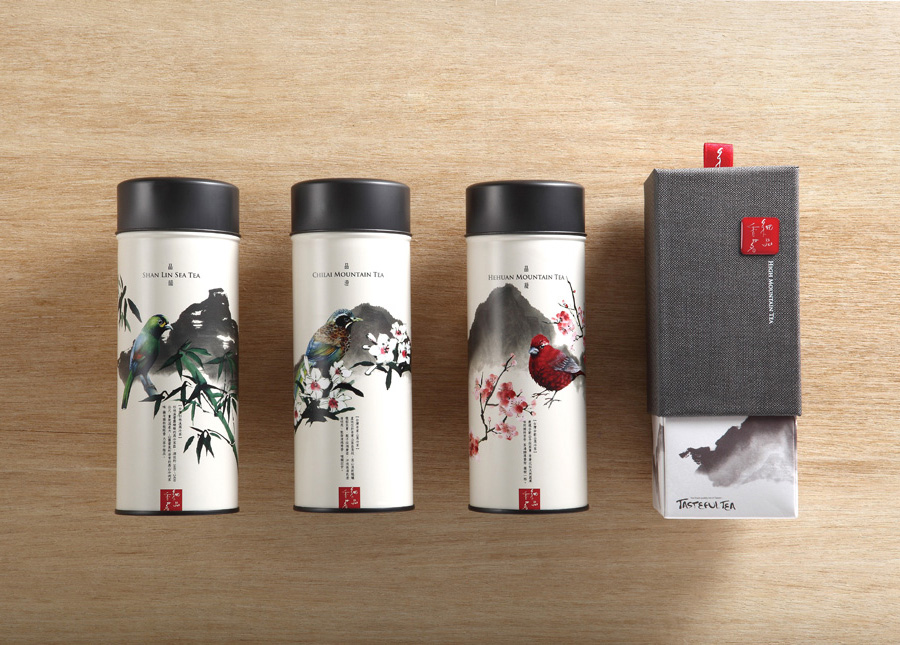 Victor Design have recently completed the packaging for Taiwan High Mountain Tea, a range of maple, bamboo, cedar, plum, pine and lily infused teas that have their origins in the high-altitude mountain top estates of Taiwan. Victor's approach neatly captures provenance with a three fold fusion of distinctive mountain silhouettes, flora and indigenous mountain birds illustrated with fantastic level of detail by hand using ink that quickly establishes a clear sense of craft.
---