Klapa Kastav by Cipmann
Opinion by Richard Baird Posted 2 May 2011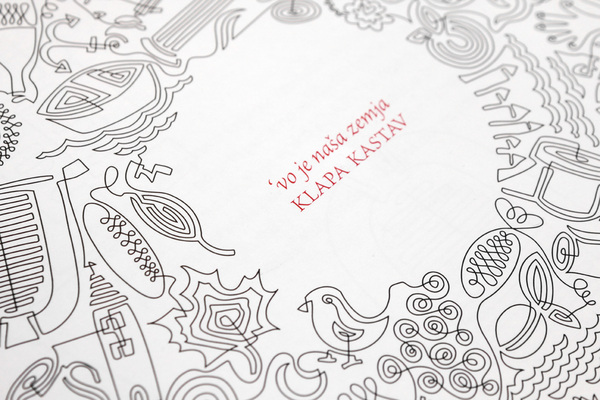 Klapa meaning 'a group of friends' is a Croatian form of acapella and the foundation of the CD release Klapa Kastav, a collection of traditional songs from the city of Katav. The packaging, designed and illustrated by Cipmann, a partnership based in Rijeka, Croatia features a multitude of locally inspired illustrations created from a single continuous line.
"The album is illustrated using one continuous line that highlights the importance of family, home, love, homeland… all the things that Klapa Kastav sings about. The overall visualization emphasizes complexity within simplicity and calmness that one can feel while listening to the album."
The technical aspect of the illustration is impressive with each image carrying a strong, cohesive and well executed style bringing together tradition and culture in a modern and engaging way. The layout, typography and colour palette are clean and really allow the concept to stand out. The circular cover illustration has an almost narrative sensibility, bound by a single line it delivers a suitable analogy of time and the nature of human activity in the Kastav region.