Black Goat designed by Salih Kucukaga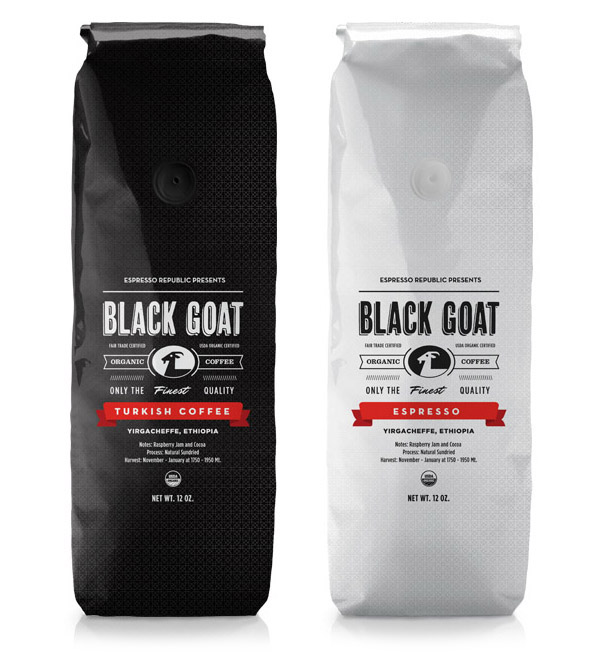 Black Goat is a pre-packed organic coffee product that will be sold (under the brand Espresso Republic) by Dripp, a coffee shop soon to open in Chino Hills, California. The packaging, created by Turkish independent designer Salih Kucukaga, draws its inspiration from Kaldi, an Ethiopian myth ascribing the origin of coffee to a goat herder and Islamic holy man, and blends the geometric patterns of Arabesque, a simple but stylised goat motif and hand-crafted logo-type.
There is a wonderful fusion of ideas within this design that manages to uniquely balance a traditional Middle Eastern style, (the pattern has been referenced from Istanbul's Galata Bridge), and a playful, 'new-retro' style of mixed typography, ribbons and line work.
The logo-type, loosely rendered in News Gotham, has a hand-painted and retro shop sign aesthetic that resolves the organic and regional qualities of the product.
The accompanying goat illustration feels simple and iconic, crafted in a way that mirrors the geometry of the background pattern suitably representing the distinctive bold character of the product and brand story.
The colour palette mirrors the general trend of blacks and reds within the industry which carries the associations of richness and quality while the reverse white version feels fresh and light. The packs information hierarchy and imagery is neatly stacked carefully balancing content, multiple styles and story in a unique and well referenced way.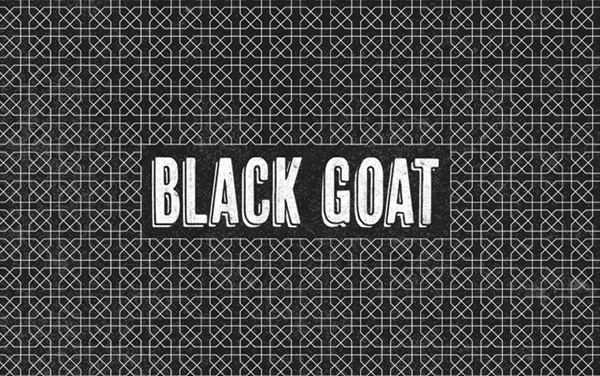 Follow BP&O:
RSS
Facebook
Twitter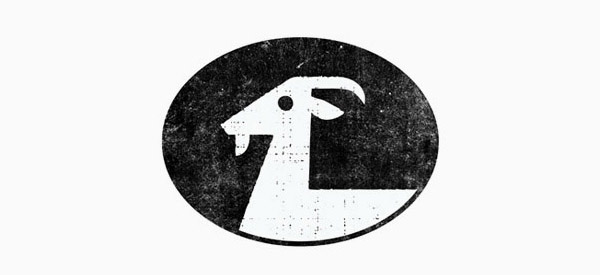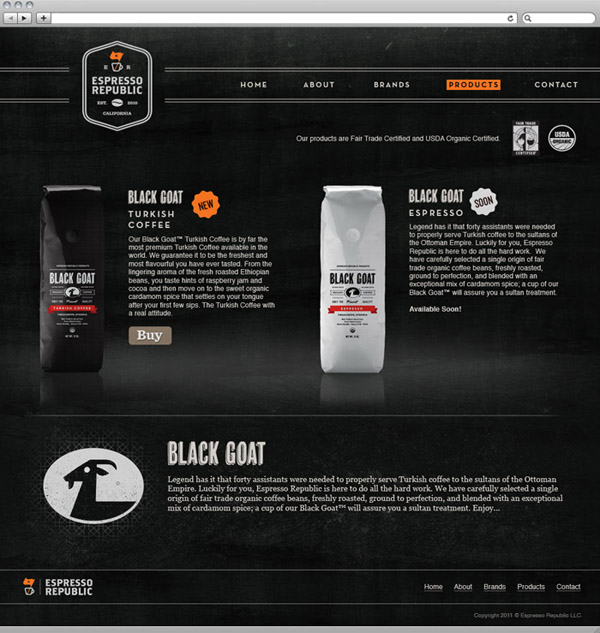 More coffee related projects:
---