Zeri Crafts designed by Mayúscula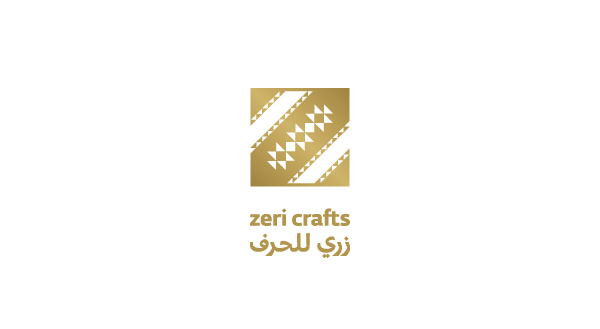 Zeri Crafts is a Kuwaiti producer of high quality and hand-crafted textiles, scarves, and home-ware products, founded in 2010. Their new identity, designed by Barcelona based Mayúscula Brands, reflects the fine, gold and silver Zeri thread, the rich quality of material and the traditions of the Arabian Gulf with simple pattern work, iconic Z logo-mark and PMS gold treatment.
"Our ambition is to breathe new life into our craft heritage through new creative expressions of form, utility, textures, and colors. Our products are inspired by traditional handicrafts and are defined by high craftsmanship, fine materials and exclusive design."
– Zeri
"Bilingual visual identity for Kuwait based start-up Zeri Crafts, a company that aims to reinterpret the richness of the Gulf handicrafts with its homewares. The name Zeri refers to the fine gold thread that embellishes the region's typical gowns. The visual identity presents gold motifs inspired by Sadu Bedouin weawing in new delicate way, as in weaved with zeri thread. The modularity of the elements is constructed with half-square triangles, from the Z of the symbols to all the patterns. Special care was put in the typography to achieve equal visual weight in both the Latin and Arabic logotypes."
– Mayúscula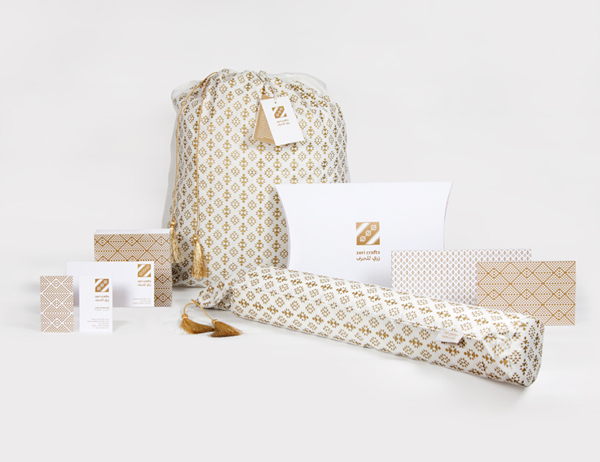 The geometric patterns distilled down from the colourful and traditional craft-work have been given a distinctly modern aesthetic through a single colour foil treatment and modular construction that contrasts creativity with the utility of the products.
The Z logo-mark is really well executed and a clear resolution and modern interpretation of the region's heritage and the textile products at the heart of the brand. The bilingual logo-types are neat and well balanced within the lock-up and with each other while the tilted tittle over the Latin 'i' is a neat flourish that ties it to its Arabic counterpart and the diagonal pattern work. I am not keen on the gradient applied to the identity on-line and although I do understand the rationale it is a slightly superfluous detail that would have looked neater as a flat colour or as a contrasting black.
The offset PMS gold applied to the stationary has a warm tone that manages to carry the texture of the matt substrate while retaining its reflective qualities, emphasising the union of exclusivity and the hand-craft nature of the brand.
Fonts Used: Fedra Sans & Fedra Arabic.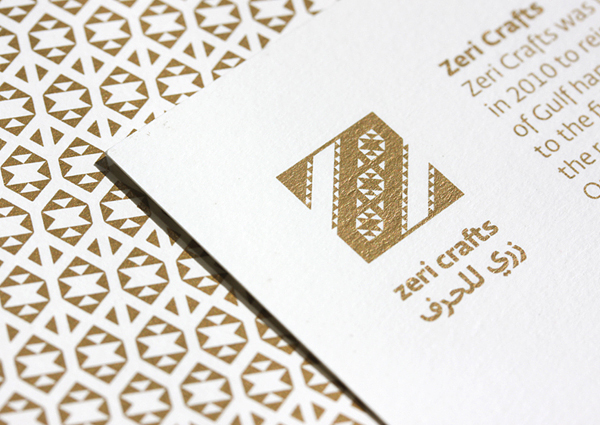 Follow BP&O:
RSS
Facebook
Twitter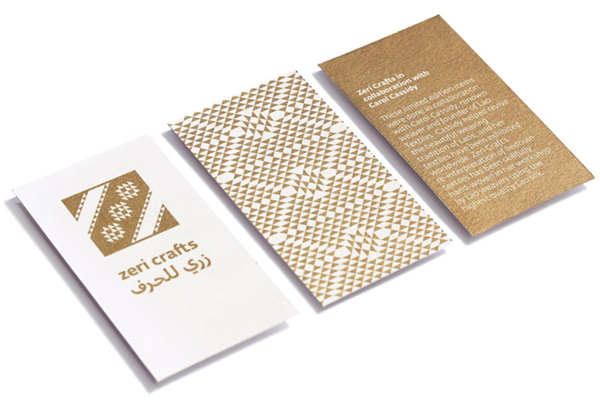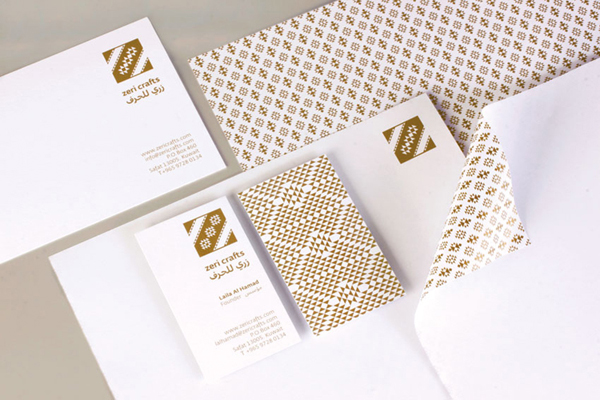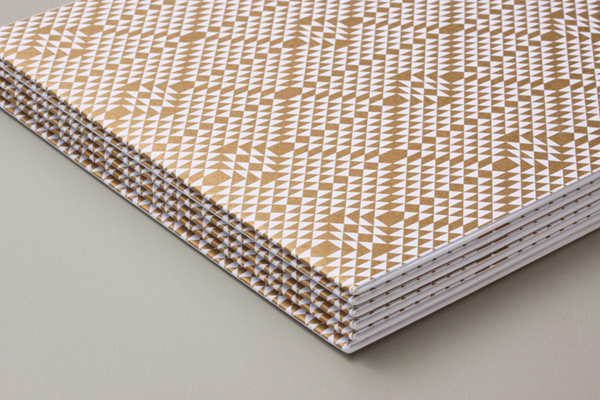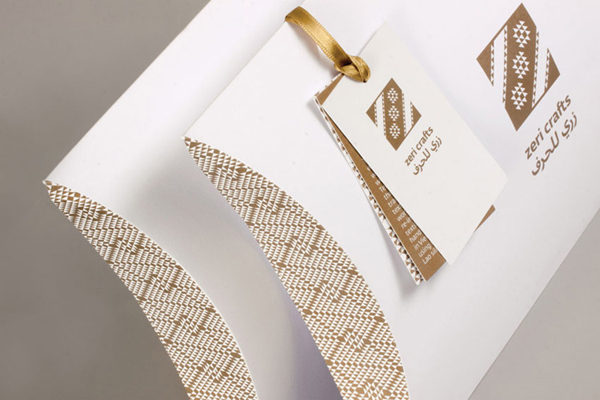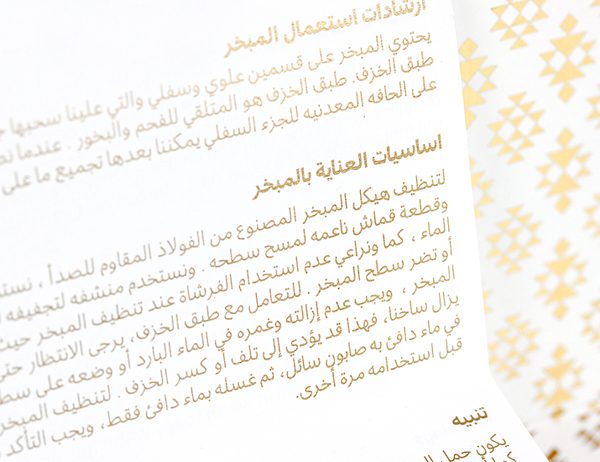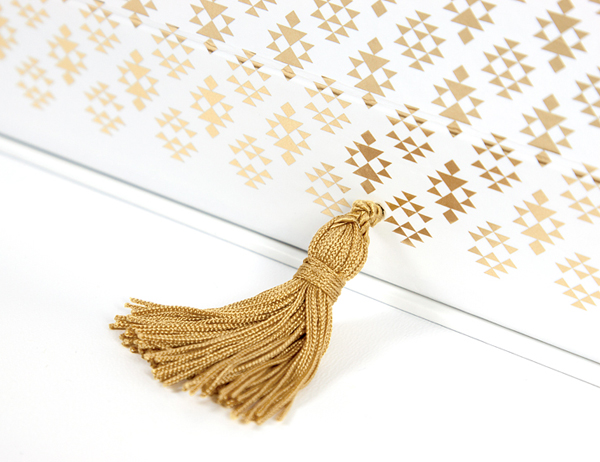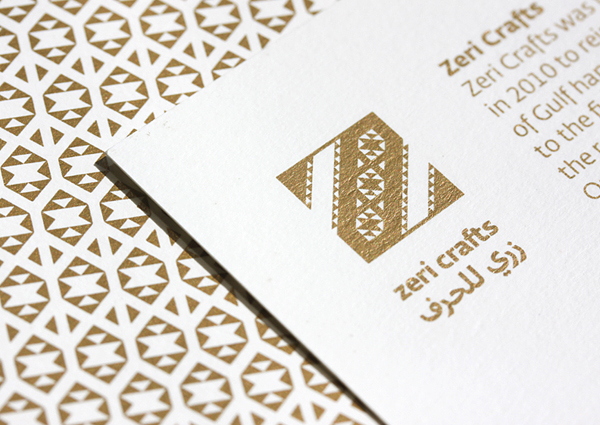 If you liked this then you may also like:
---