Heartlands designed by A-Side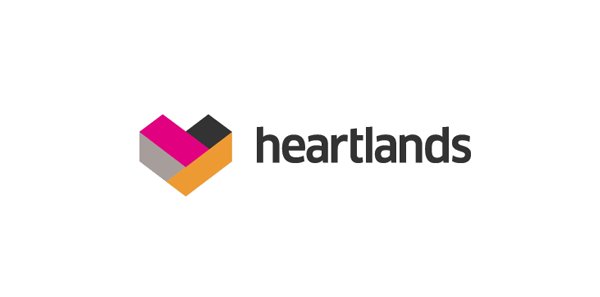 Located in the Pool region of West Cornwall, Heartlands, previously home to a tin mine, recently underwent a period of redevelopment after 400 years of inactivity and was opened up to the general public this spring. The Heartlands' identity, designed by UK based creative studio A-Side, takes the systematic approach of heavy industry, machinery and elemental materials and gives it a playful accessible twist.
"Situated at Robinson's Shaft, the site is part of the Cornwall and West Devon Mining Landscape World Heritage Site and is of great historic significance. Heartlands respects and builds on this history, but looks to the future by combining economic, social, environmental and cultural development in a balanced and sustainable way."
– Heartlands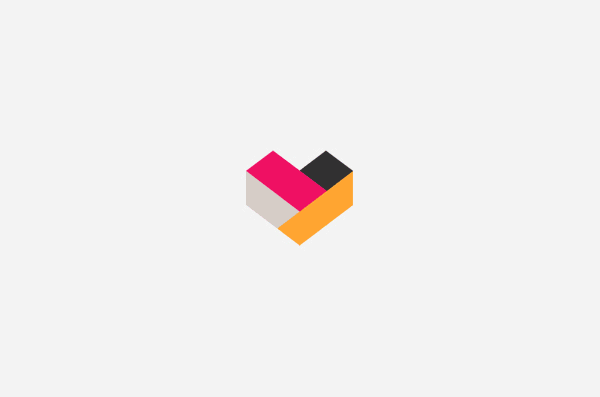 The logo-mark's geometric and isometric form successfully resolves the themes of space, industry, elemental materials and structure with a smart dual dimensionality that appropriately balances a simple heart shape, a bright colour palette and a brick-like form. This solution manages to infuse a smart sense of warmth and interest to heavy industry with a contemporary sophistication that extends across a similarly isometric illustrative approach across the communications that should appeal to both children and adults. The logo-type is fairly straightforward but well executed and while it has little personality of its own the tight character spacing does manage to dissipate some of the generic functionality of the letter-forms.
Follow BP&O:
RSS
Facebook
Twitter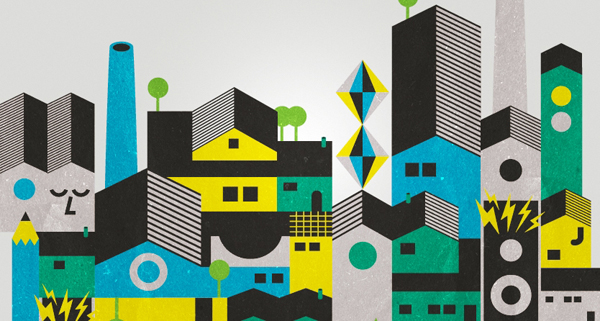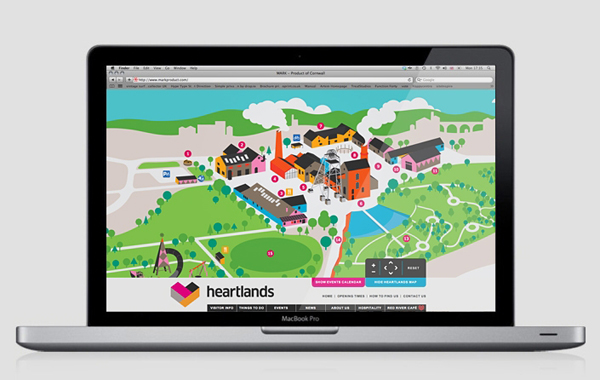 If you liked this then you may also like:
---