July's Top 5 Projects 2012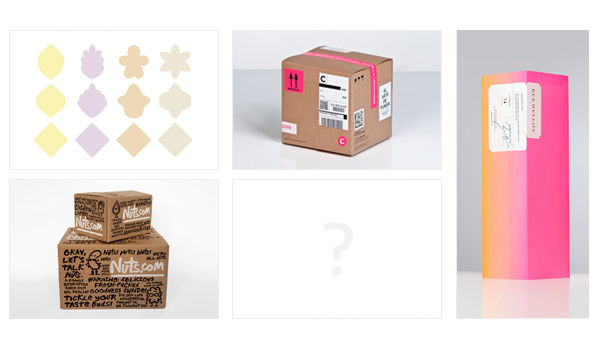 These are the five projects I reviewed during July that I felt really stood out and wanted to give them another opportunity to be seen and discussed. I have ordered these from five to one with my favourite project presented last. Do you agree with my choices?
05 Nuts.com designed by Pentagram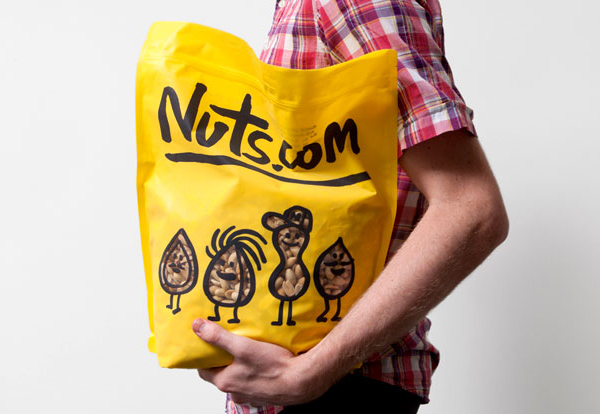 Originally established in 1929 as the Newark Nut Company, Nuts.com is a family owned on-line retailer of nuts, dried fruit, snacks, chocolate, tea and coffee. Following a recent url change, international design agency Pentagram, lead by partner Michael Bierut, created a new visual identity and packaging solution 'that would help establish Nuts.com as a distinctive brand'.
Read the review here
04 Patchett's designed Designers Anonymous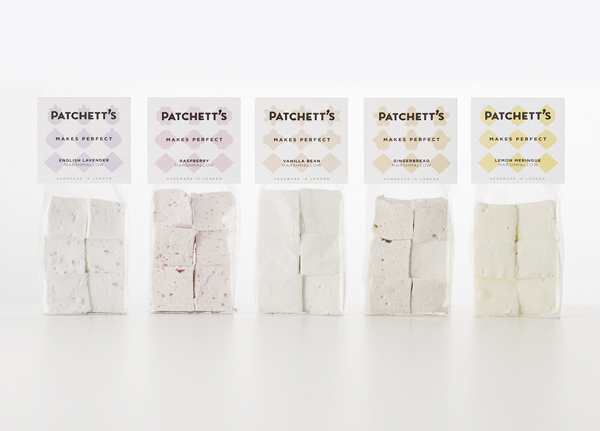 Patchett's is a UK gourmet confectioner that specialises in the creation of natural, handmade and batch produced sweets. The brand's visual identity and packaging for their first range, a selection of uniquely flavoured marshmallows, was created by London-based agency Designers Anonymous and utilises a pale colour palette, soft geometric shapes and classic typographical cues to capture the artisan and craft based nature of the brand and the light but natural flavour profiles of the marshmallows.
Read the review here
03 Caramela designed by Anagrama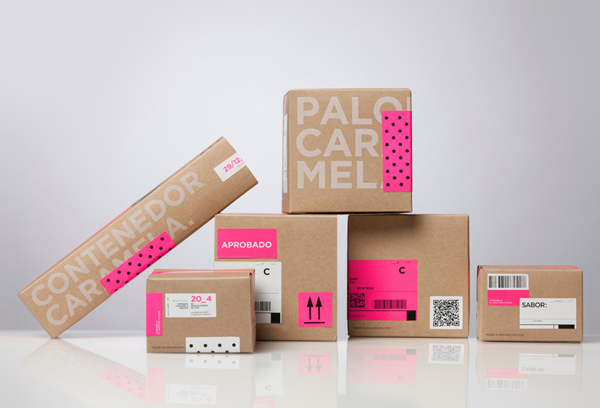 Caramela is a Monterrty (MX) based chocolate boutique and caterer that creates traditional treats inspired by European pastries. Their identity, designed by independent design agency Anagrama, is an unusual but striking mix of a sweet neon pink and clinical white, a subtle 80's retro-fashion polkadot pattern, the practical/industrial and craft aesthetic of an unbleached and uncoated substrate, adhesives and white screen print, finished with a simple but contemporary Gotham logo-type.
Read the review here
02 Bermellón designed by Anagrama

Bermellón is a Mexican confectionery shop that specialises in the premiumisation of traditional spicy treats typically sold on street markets. The shop's identity and packaging, designed by Anagrama, fuses a bold and intense fluorescent colour palette with the fine detail and craft qualities of an adhesive label.
Read the review here
01 Paul Loebach designed by Studio Lin

Paul Loebach is a Brooklyn based three dimensional designer who specialises in product, furniture and emerging manufacturing technologies. His new identity, developed by Studio Lin, is a wonderful union of craft, structure, space and geometry that neatly reflects his use of both traditional materials and contemporary processes.
Read the review here
---