Hotel Daniel designed by Moodley
| Author: Richard Baird

|

Filed under: Leisure and Tourism, Logo Reviews | Tags: Austrian Design, Bag Design, Brand Identity Reviews, Design For Print, Design Opinion, Design Reviews, Designed by Moodley, Graphic Design, Hotel Logos, Ink Stamps, Logo Design & Branding Blog, Logo Designs, Luxury Logos and Packaging Design, Restaurant & Cafe Menu Designs, Sign Design, Stickers, Typography

|

Comments Off

on Hotel Daniel designed by Moodley
Daniel is a hotel located in the Austrian cities of Vienna and Graz with a smart, urban, luxury proposition and a history dating back to 1886. Daniel's visual identity, designed by brand specialist Moodley, reflects the contemporary simplicity, high quality, personal service and heritage of the brand through a stamp based logo-mark, plenty of white space and subtle texture.
"Simplicity instead of flamboyant excess and fresh ideas instead of awkward hospitality. The hotel's owner, Florian Weitzer, calls it "Urban Stay / Smart Luxury" – perfectly tailored to the needs of the modern traveller. "Smart Luxury" doesn't force anything on you, instead it offers possibilities and inspiration. This also applies to the design of the entire hotel, which is the polar opposite of heavy and sedate. And this is what is called stylish reduction in corporate design. There's no "just pretend" but rather "be yourself". Simple black and white with a personal touch."
– Moodley
The contemporary combination of tall uppercase sans serif letter-forms, roundel, stamp execution and a mix of type and line weights is a familiar aesthetic but one applied with meticulous consistency across a broad collateral line-up with a distinctive linen freshness, lightness and restraint. The subtle embossed texture of the uncoated substrates alongside a tan leather introduce a nice sense of fine detail and classic luxury while the stamp treatment keeps it personal and neatly draws in, through its traditional seal like construction, a subtle reference to the heritage of the brand.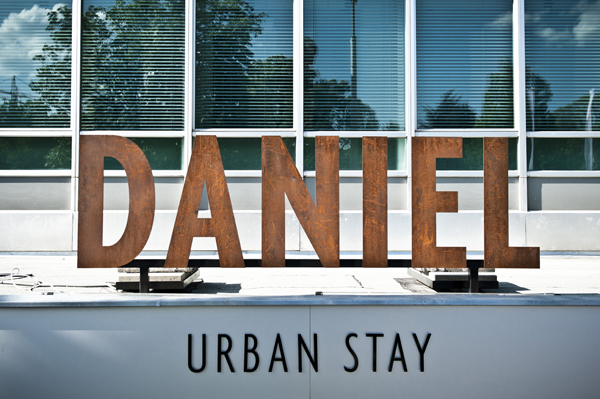 Follow BP&O:
RSS
Facebook
Twitter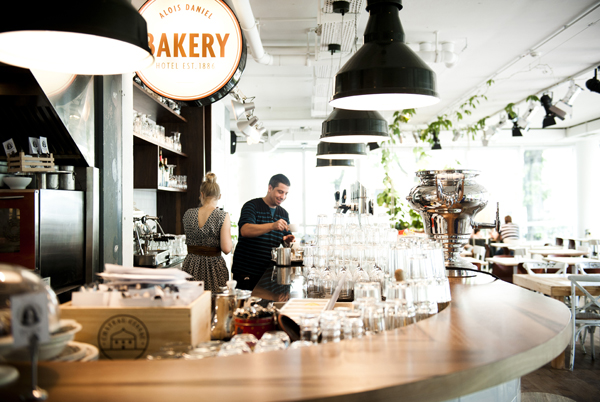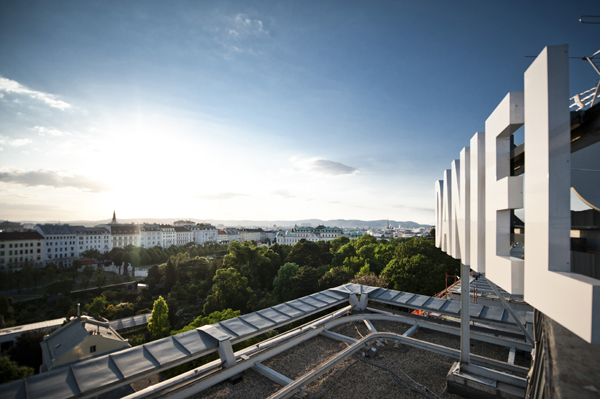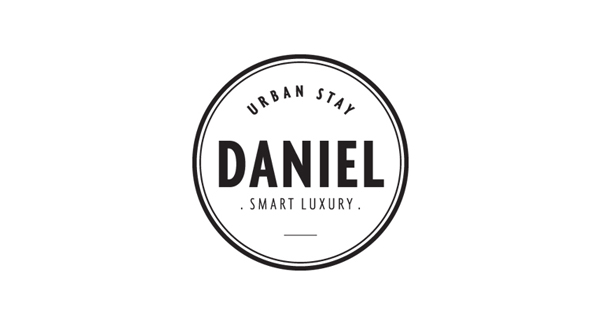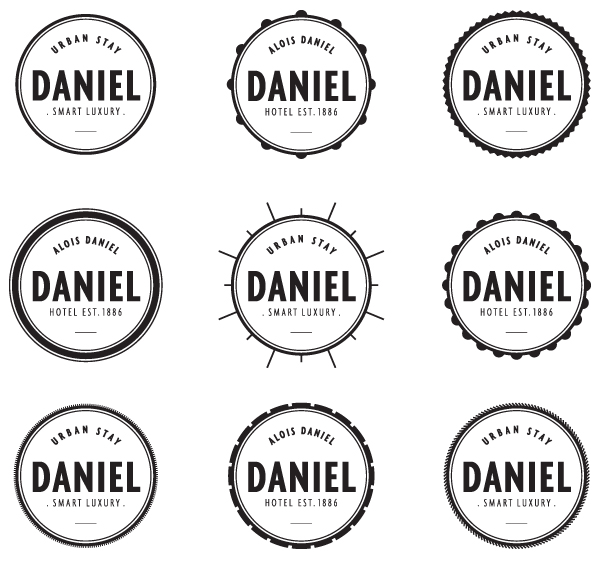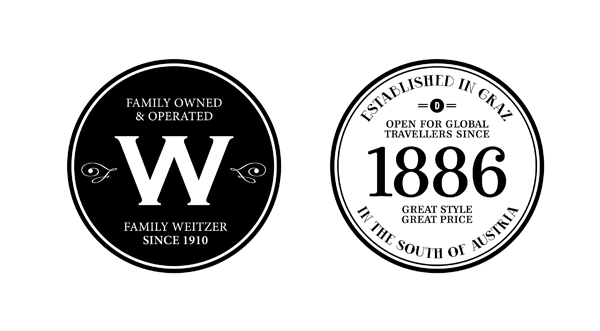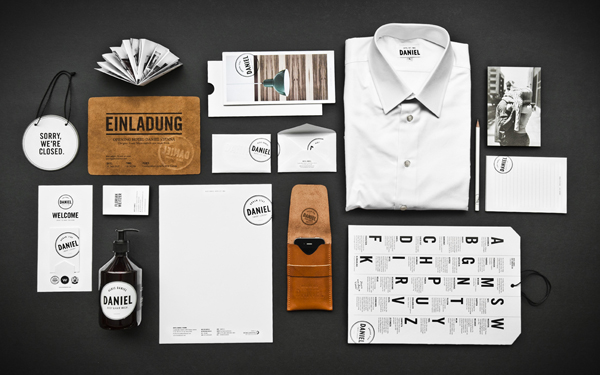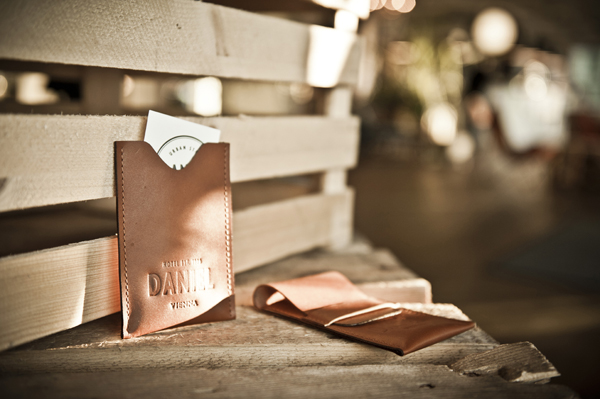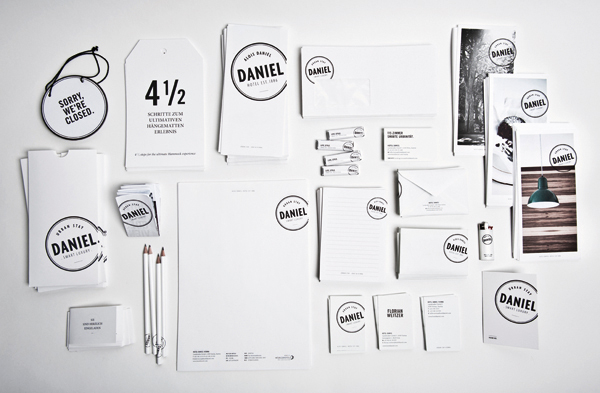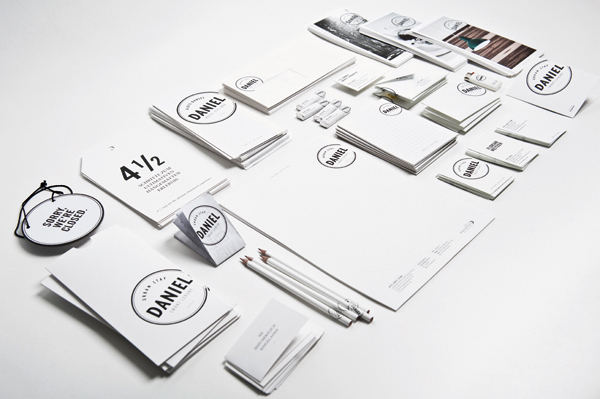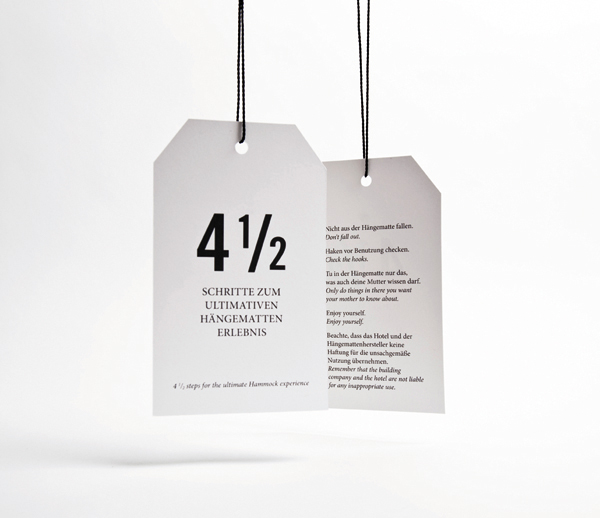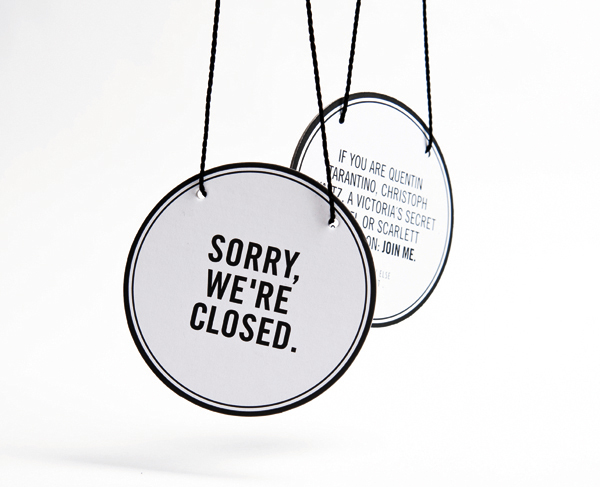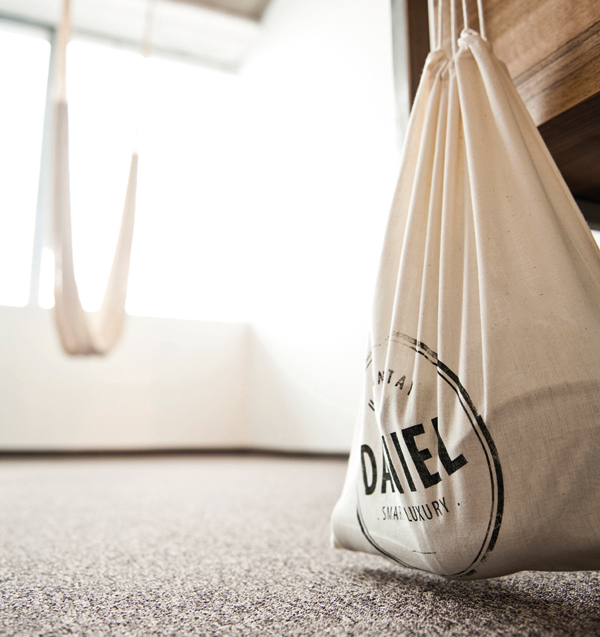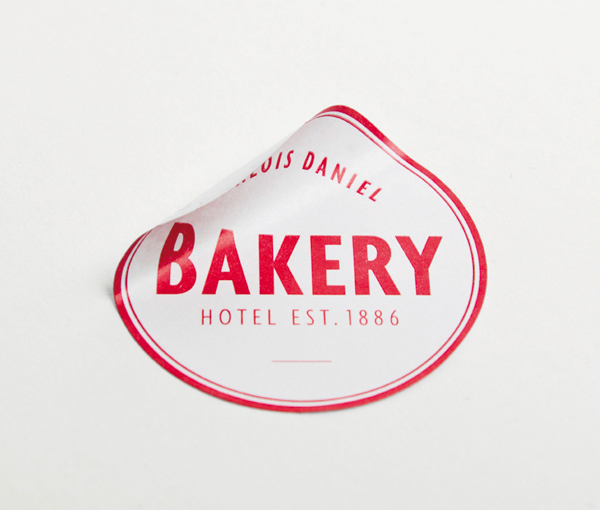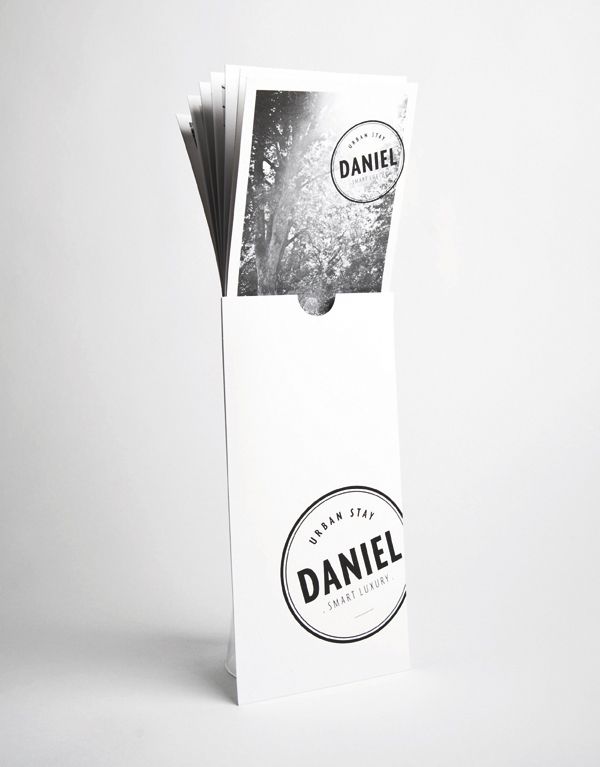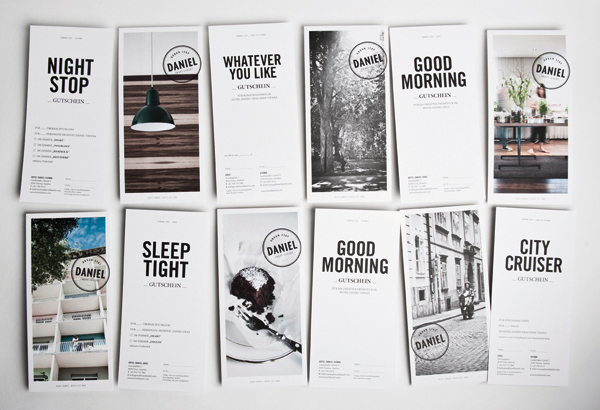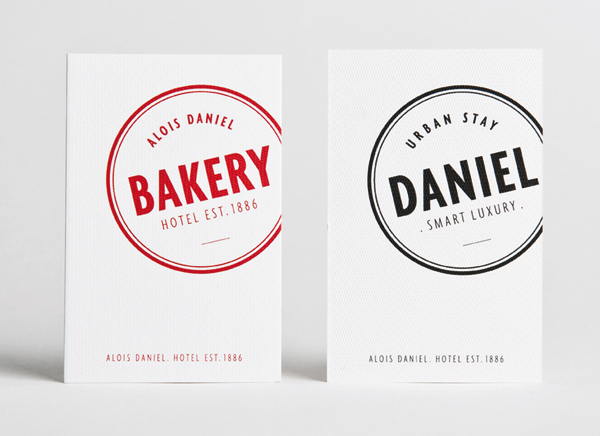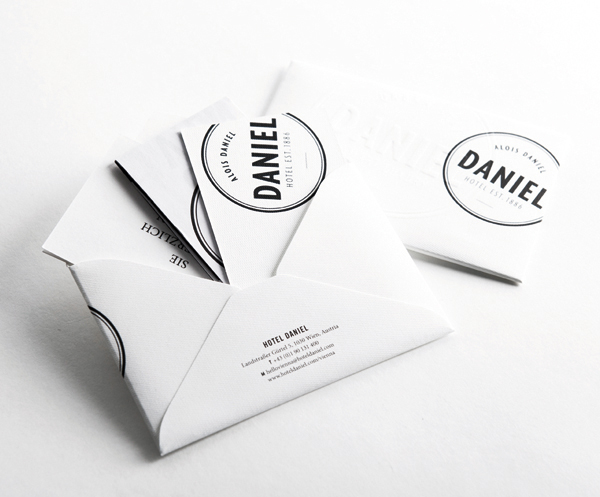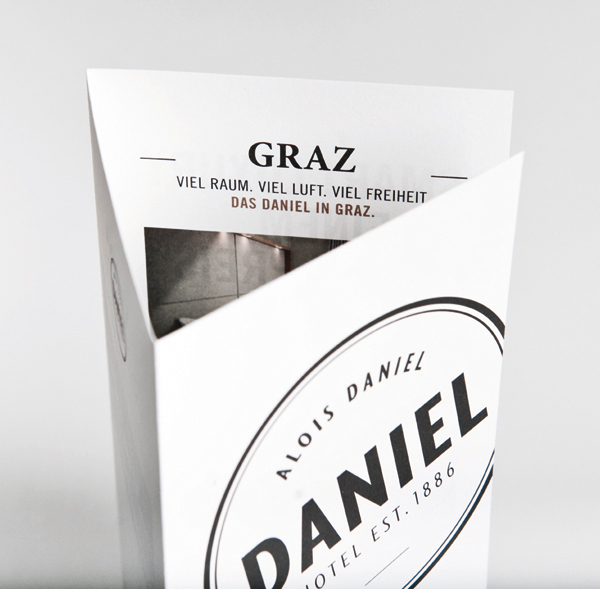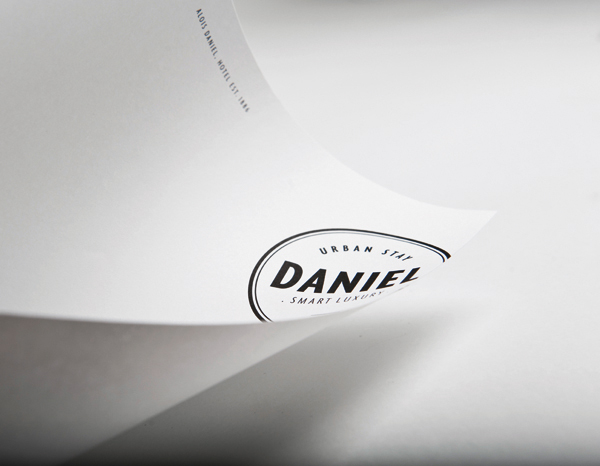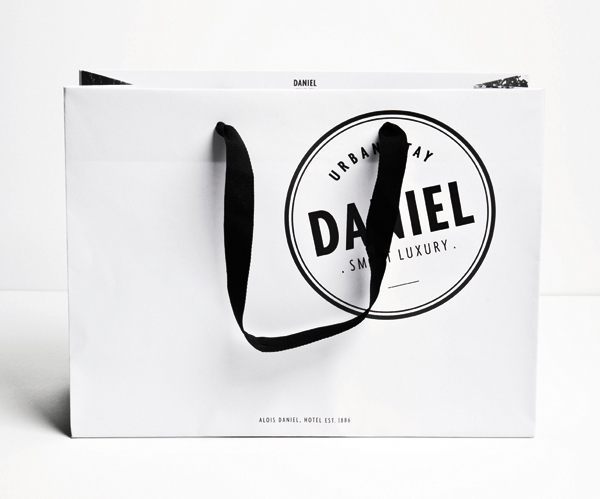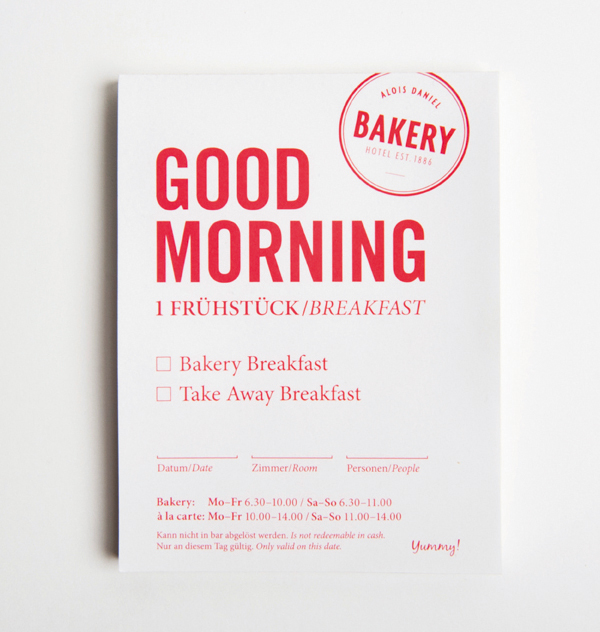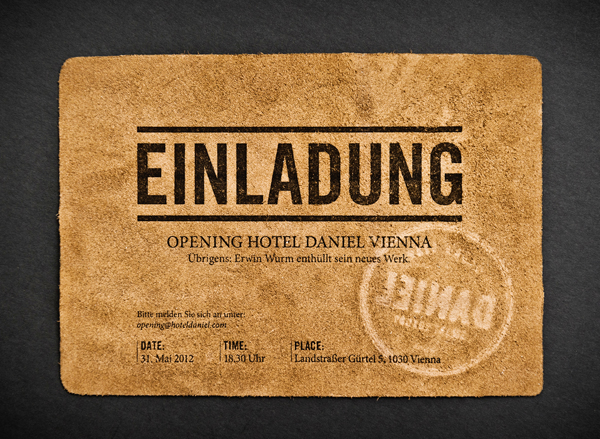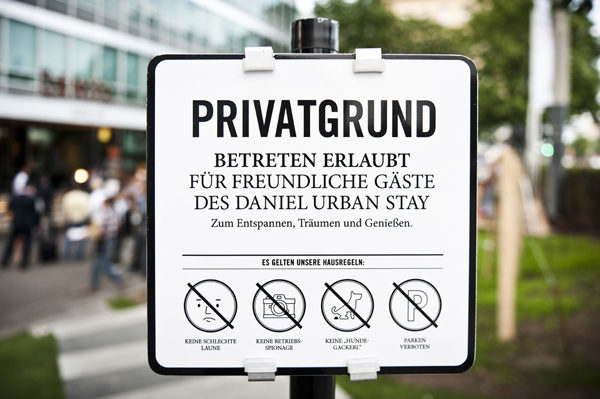 If you liked this then you may also like:
Support BP&O
Thank you to everyone who has visited BP&O since its beginning in 2011. As many of you know, BP&O has always been a free-to-access design blog that seeks to offer extended opinion on brand identity work. It has sought to be the antithesis of the social media platform that often disentangles form, context and content. Writing articles can take 2-4hrs and are carefully researched.
I am passionate about design writing and believe that spending time to write about work, rather than just posting images, furthers design discourse. If you have enjoyed this article, have been with the site from its early days and would like to help contribute to its future, please consider supporting the site with a small PayPal donation. This will go towards the costs of hosting, CDN (to make the site quick to load) and Mailchimp, and cover some of the time it takes to research, write-up, format and share posts.
---