Dripp Boxed Water by Salih Kucukaga
Opinion by Richard Baird Posted 4 September 2012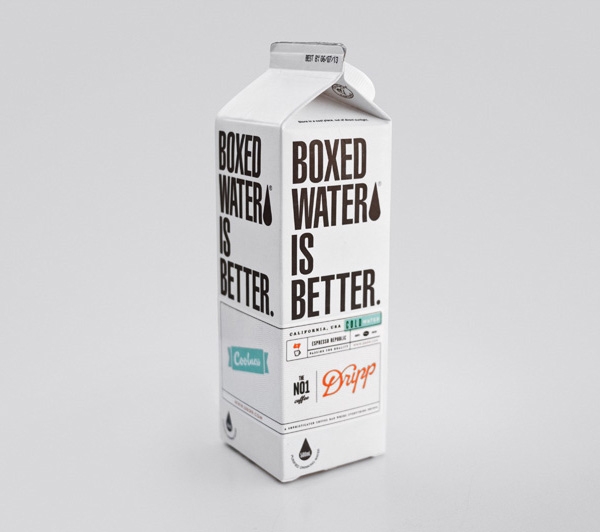 Boxed Water is a sustainable water, art and philanthropic project that delivers the plastic bottle experience through an alternative and more environmentally conscious carton-based structural design. Independent graphic designer and illustrator Salih Kucukaga, was recently commissioned by Southern California based coffee bar brand Dripp to develop a custom adhesive label treatment that would wrap the Boxed Water carton and create a co-branded product experience. Along with photographs of this latest project Sahil has very kindly provided the answers to few questions about his background, inspirations and aspirations.
What is your background and how did you get started as a designer?
I completed my elementary and high school education in Istanbul, and while doing so, I was always curious about my father's profession. I would regularly watch him use the Macintosh Classic to type and structure articles as he worked as a journalist. I'd even attend work with him to learn how he and other workers would prepare the newspaper text, advertisements and graphics. I also remember visiting the printers with my father for last minute corrections! Reflecting on this whole experience I remember two things, 1 – being amazed by the whole process of assembling a newspaper and 2 – not wanting to be a journalist!
During my high school years I worked designing brochures, logos and web sites to earn pocket money, and after graduating I traveled to Australia to pursue a college education in relation to design. I also continued my commitment to freelance design projects in Australia and after I graduated, I returned to Istanbul in 2003 to work in an interactive design studio before purusing a career as an independent designer.
What inspires you?
My inspiration is derived from my hometown of Istanbul, Turkey. The bustling city plays host to a blend of east and western culture cultivating my work ethic to produce inspiring designs for the international community. I also draw inspiration from websites including but not limited to Dribbble, FFFFOUND, Flickr and many other great design blogs. In recent times, social media has accelerated my creative side allowing me to easily share ideas and concepts with the international design community.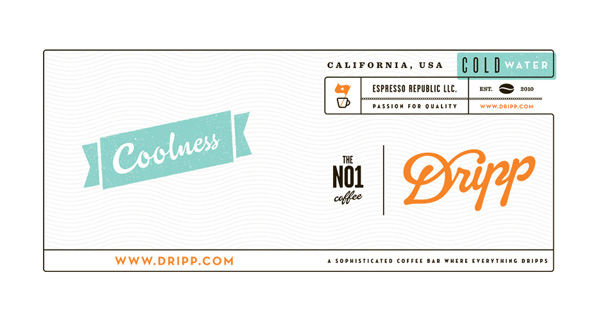 How would you describe your style?
I refer to my technique as contemporary graphic design. The technique is derived from my exposure to multicultural cities including Istanbul and Melbourne, which allows me to grasp a fusion of concepts and ideas that extend beyond the boundaries of a particular time or place. Old and new, sharp and blunt, Serif and Sans, my work is always contemporary.
An example of one of my recent projects is Black Goat Coffee. It incorporates a blend of eastern culture with Turkish and Arabic as well as representing the western American style.
Who has been your favourite client to date and why?
Espresso Republic 2011-2012:
Espresso Republic is a premium distributor of coffee beans in Southern California, USA. I commenced work on the Espresso Republic brand identity, coffee bags and letter pressed business cards last year in consultation with the Company Director. I found this consultative and creative period to be really exciting as I would design at my studio in Istanbul for a market that I've never been involved with across the other side of the world. To add to this excitement, my work is then printed and used in manufacturing in another part of the world, China. It is then shipped off to the USA to be filled with lots of love from the Espresso Republic coffee beans (laughs). The loves also filters back to me in Istanbul as I see my work on social media channels such as Instagram or Pinterest. This is all too crazy, I would have never imagined this back in the day when I would dream of being a designer while watching my father and his work colleagues assemble a newspaper at work.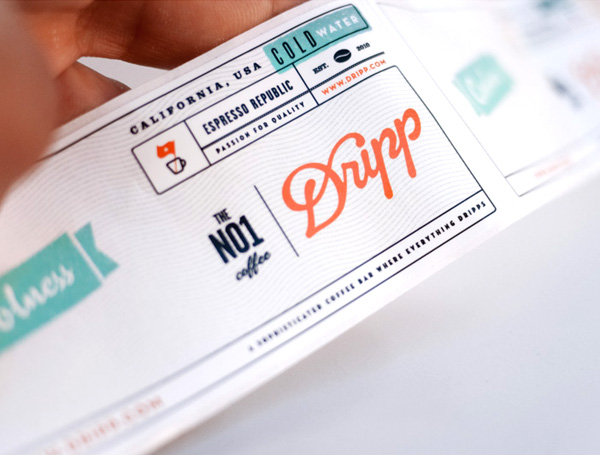 How would you describe good design?
It must be simple and clever.
Do you have a philosophy that governs the work you do?
I believe it is important to understand your environment, who you are and then don't be afraid to mix it up with other influences. This is what keeps it exciting for me.
Do you have a dream project?
I would like to launch my own store, which would consist of hand crafted design items including toys, ornaments as well as clothing and posters. At present, I am very busy with commercial design works, so I don't have this opportunity. The good news is that I've created an identity for this store and I am planning ahead for it!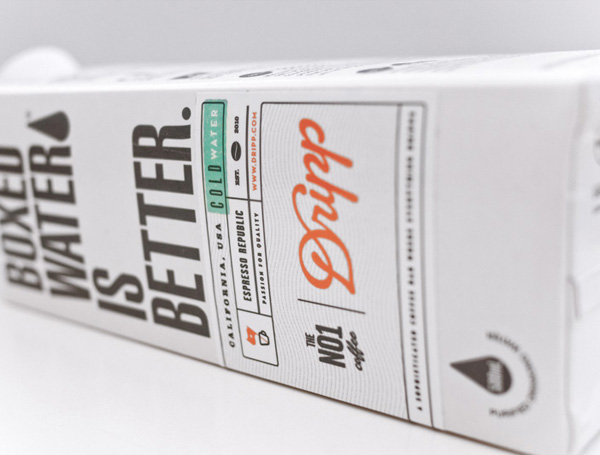 What have you been working on recently?
The last couple of months have probably been my busiest ever. I've been busy designing an identity for Espresso Republic's new coffee line as well as their summer coffee cup designs for their beautiful coffee shop Dripp.

The designs have just been launched and it consists of a new sleeveless cup that has a ripple surface so customers won't require an extra sleeve for their coffees. It also provides exposure to the new Dripp logo for everybody to see (smiles). In a nutshell, we decided to create a brand pattern with fun icons complimenting the overarching brand theme wrapped around the cup, and it has worked a treat. To be honest, I'm pretty stoked!
You can see more of Salih's work on his website or follow him on Dribbble or Twitter.