OAC – Only At Christmas designed by Believe In
| Author: Richard Baird

|

Filed under: Food and Drink, Packaging Reviews | Tags: Alcohol Packaging, Best Packaging Designs, Bottle Packaging, Coloured Paper, Designed by Believe In, Drinks Packaging, Metallic Paper, Minimal Package Design, Packaging Design Blog, Packaging News, Packaging Opinion, The Best Packaging of 2013, White Ink

|

Comments Off

on OAC – Only At Christmas designed by Believe In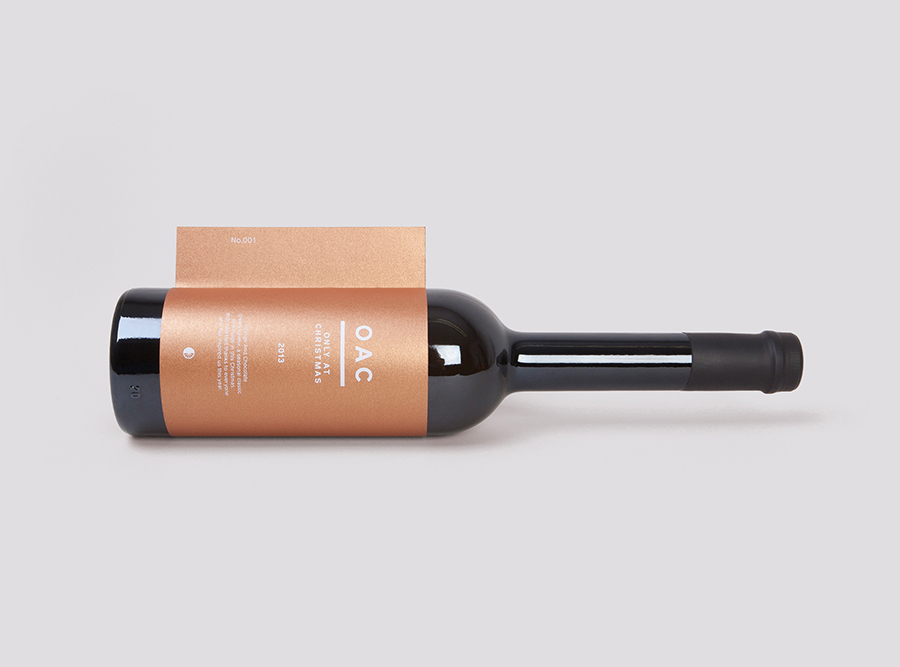 UK based design studio Believe In have produced a festive gift to thank clients, friends and suppliers. Blended by hand by a small team of artisan producers in Devon, the orange and chocolate liqueur is contained within a black gloss bottle and a warm copper metallic paper tag provided by GF Smith with a white ink print finish. It is combination that delivers a distinctive contrast of colour and surface texture that neatly reflects the duality of the name OAC – 'Only At Christmas' and 'Orange And Chocolate' – and captures the creativity and collaborative nature of the studio, while the signature details, numbers and the space for festive messages keep it personal with a crafted, batch produced sensibility.
Follow BP&O:
RSS
Facebook
Twitter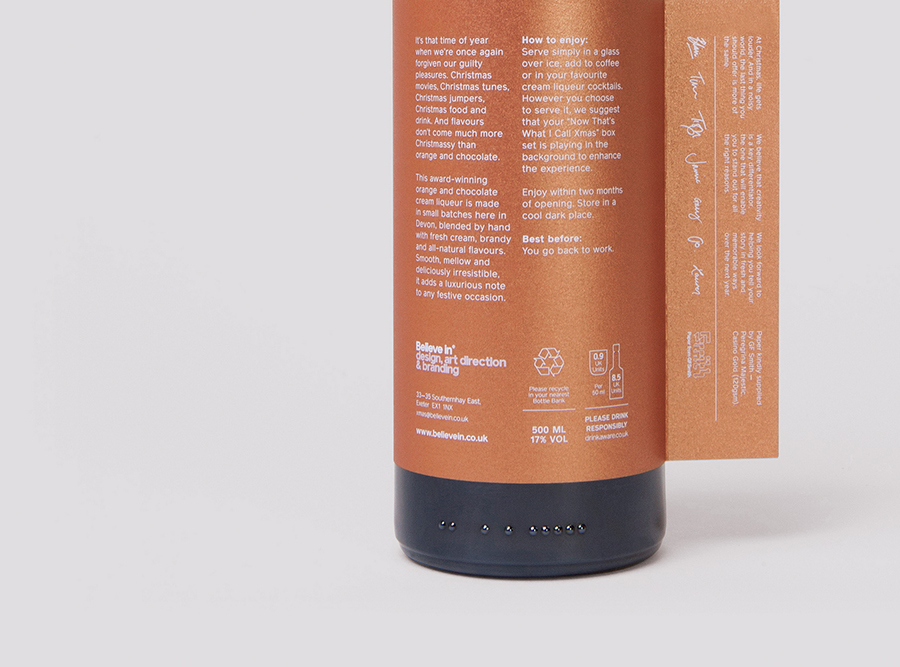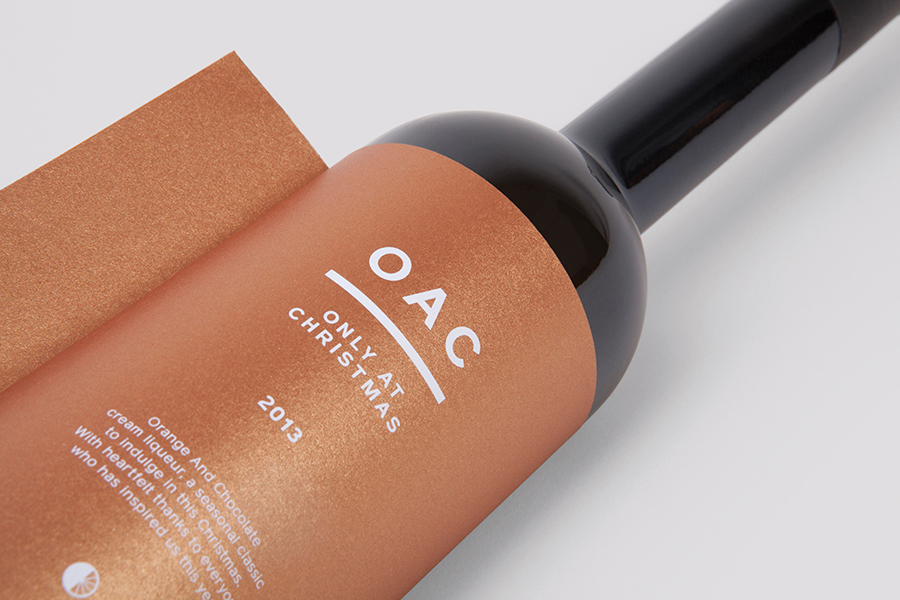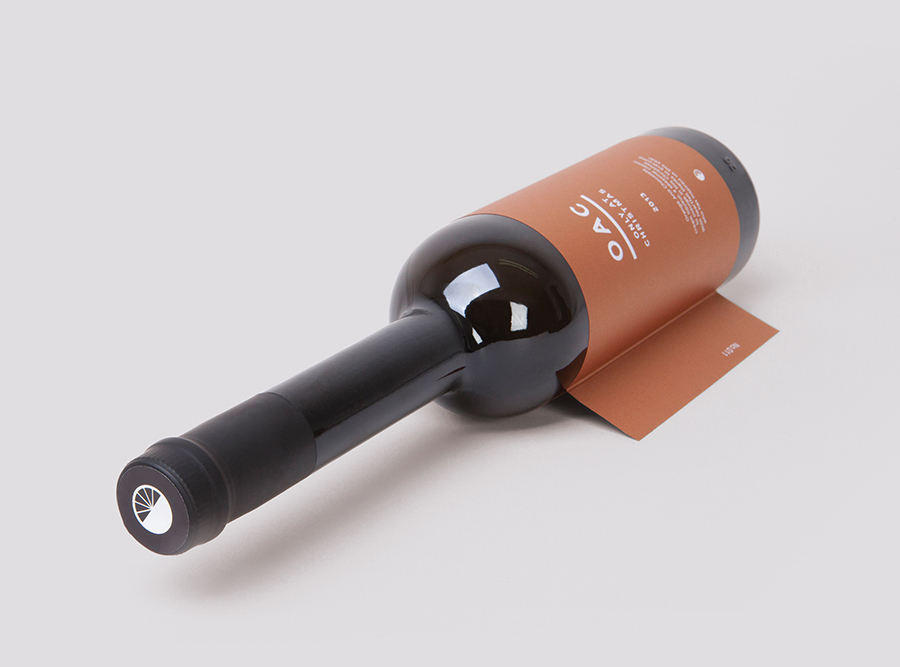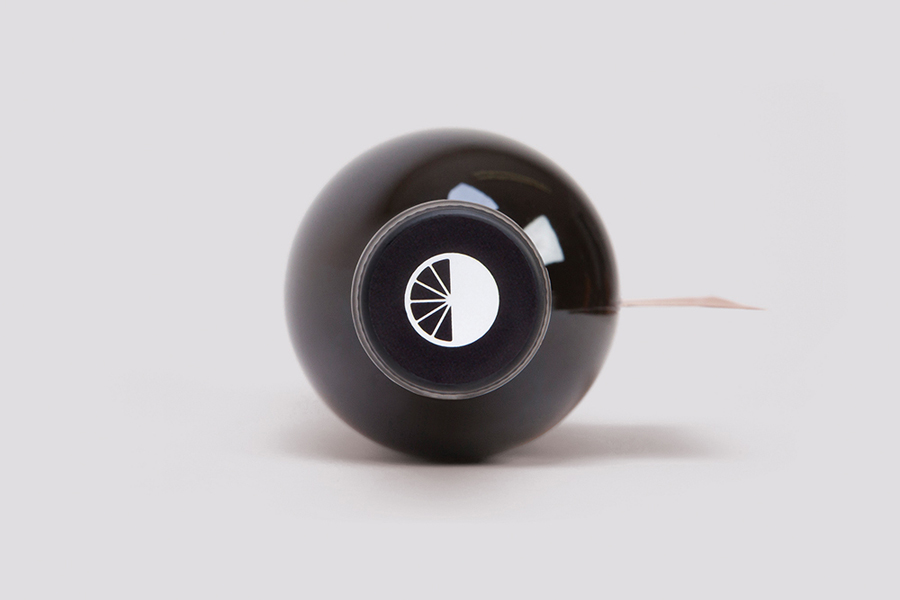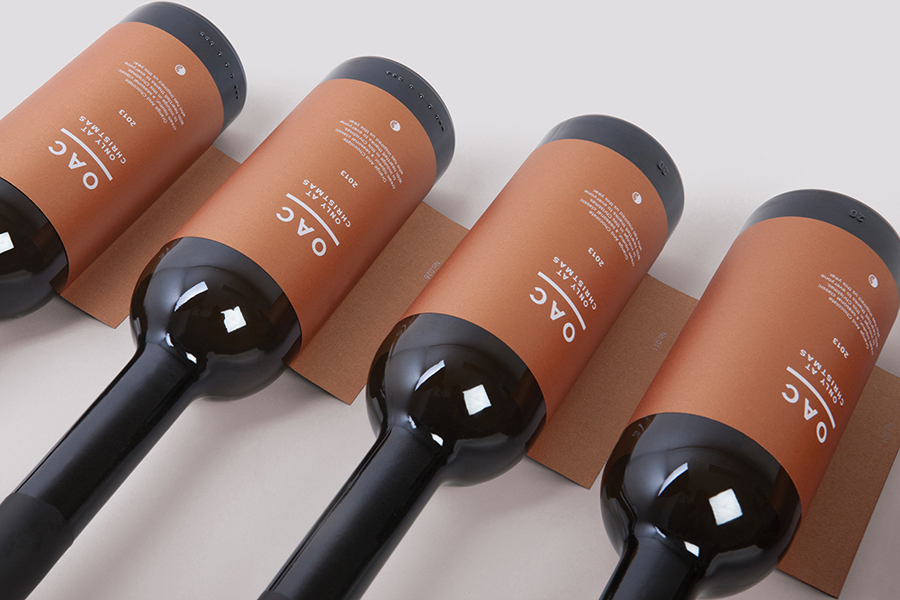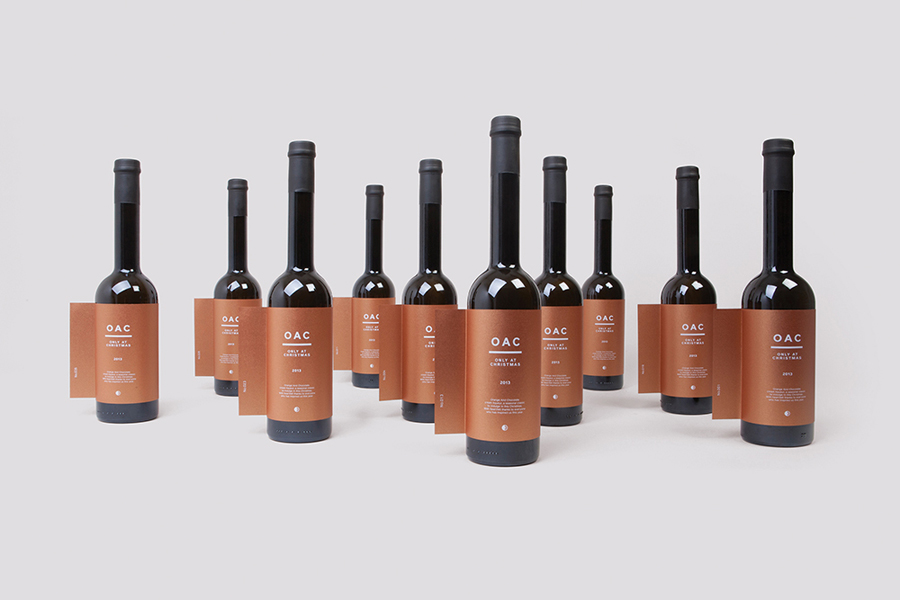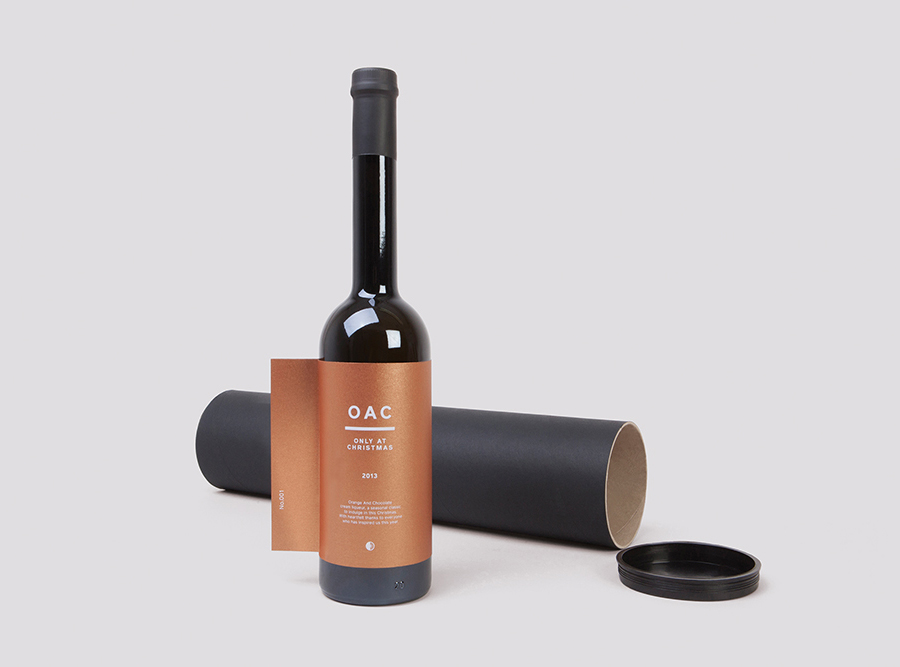 If you liked this then you may also like:
Support BP&O
Thank you to everyone who has visited BP&O since its beginning in 2011. As many of you know, BP&O has always been a free-to-access design blog that seeks to offer extended opinion on brand identity work. It has sought to be the antithesis of the social media platform that often disentangles form, context and content. Writing articles can take 2-4hrs and are carefully researched.
I am passionate about design writing and believe that spending time to write about work, rather than just posting images, furthers design discourse. If you have enjoyed this article, have been with the site from its early days and would like to help contribute to its future, please consider supporting the site with a small PayPal donation. This will go towards the costs of hosting, CDN (to make the site quick to load) and Mailchimp, and cover some of the time it takes to research, write-up, format and share posts.
---