Posted: February 9, 2014
Filed under: Fitness, Health and Beauty, Fonts in Use, Food and Drink, Packaging Reviews
| Tags: Back of Pack Design, Best Packaging Designs, Brand Identity Design, Branding, Creative Packaging, Designed by Robot Food, Designed in Leeds, Fonts in Use: Brandon, Fonts in Use: Courier, Food Packaging, Health Food Packaging, Logotypes, Packaging Company, Packaging Design Blog, Packaging News, Packaging Opinion, Sans-serif Logotypes, Snack Packaging Design, Spot Colours, The Best Packaging of 2014
Comments Off

on Kings Biltong designed by Robot Food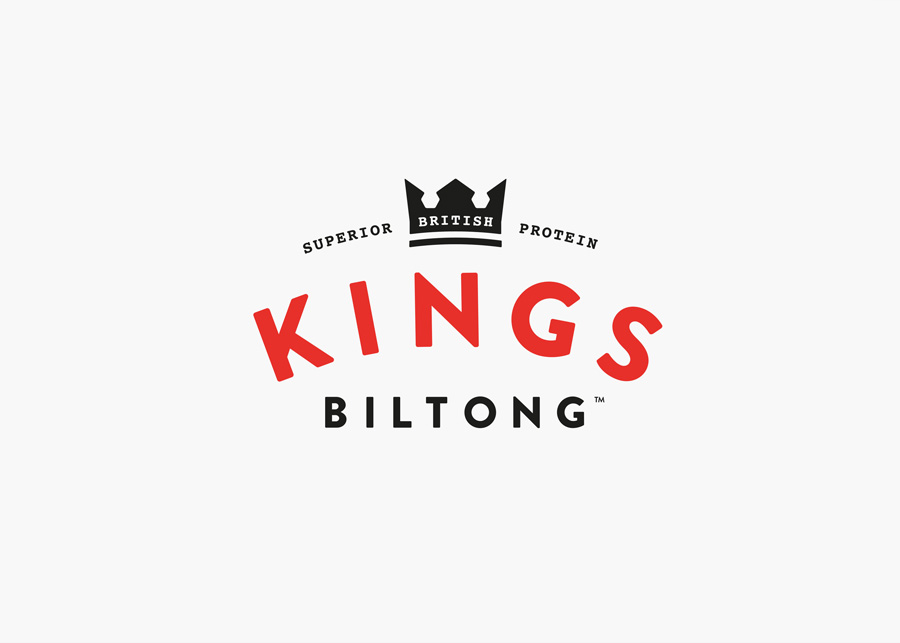 Capitalising on the increasing demand for healthy protein-rich snacks and sports supplements Kings Biltong, a business established by three former England rugby professionals, have launched a three flavour, cured and sliced, grass-fed British-beef range that offers athletes an "alternative to chalky protein bars and other supplement snacks that miss the mark in terms of both taste and quality perceptions."
Designed by Leeds-based Robot Food, Kings' new brand identity and packaging solution takes the clinical sensibilities of the supplement market and fuses it with a traditional Britishness, a union described by the studio as 'clean, confident and bolder' with a 'simplified brand identity, message and colour way' and a 'vintage sporting appeal' that places quality, taste and provenance at the heart of communication.
---
Posted: December 4, 2013
Filed under: Food and Drink, Packaging Reviews
| Tags: Back of Pack Design, Best Packaging Designs, Box Packaging, Designed by Peter Gregson Studio, Food Logos and Packaging Design, Food Packaging, Health Food Packaging, Illustration, Packaging Design, Packaging Design Blog, Packaging News, Packaging Opinion, Script Logotypes, Serbian Design, The Best Packaging of 2013, Typography
Comments Off

on Basket Snacks designed by Peter Gregson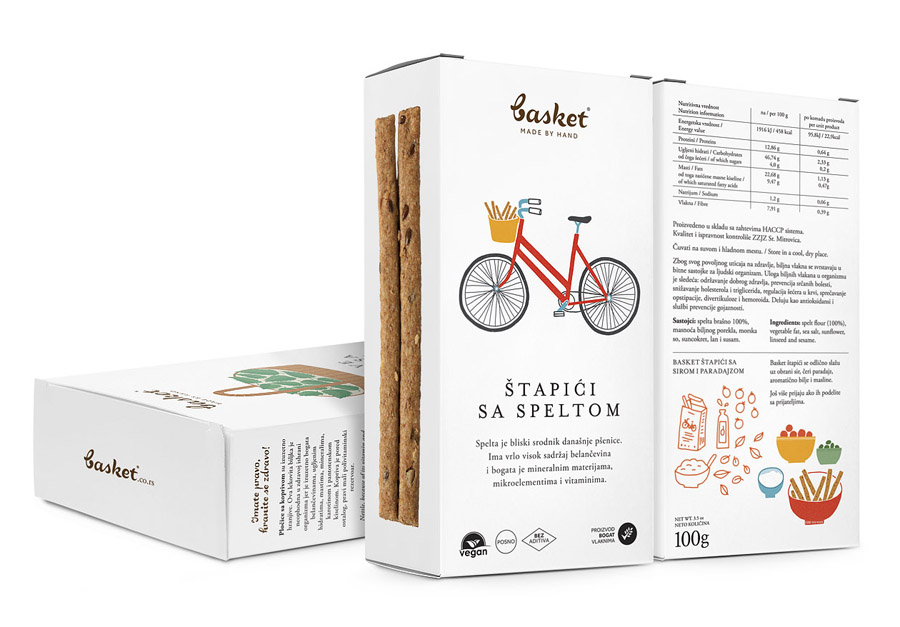 Basket is a family run business located in the Serbian village of Golubinci who produce baked, additive and preservative free foods, made by hand from whole-wheat flour. Replacing a local but rudimentary aesthetic with a more commercial and communicative resolution of design conventions, Peter Gregson, working in collaboration with illustrator Marijana Rotthat, utilised contrasting type, plenty of white space, certifications front of pack and a loose illustrative style to neatly convey authentic regional hand craft and high quality in a contemporary way.
---