Posted: March 27, 2013
Filed under: Art and Design, Logo Reviews
| Tags: Brand Identity, Brand Identity Reviews, Branding, Business Card Design, Copper Block Foil, Graphic Design, Logo Design & Branding Blog, Logo Designs, Logo Opinion, Logos, Minimal Design, Sans-serif Logotypes, Stationery Design, The Best Brand Identities of 2013, The Best Logo Designs of 2013, Typography
2 Comments »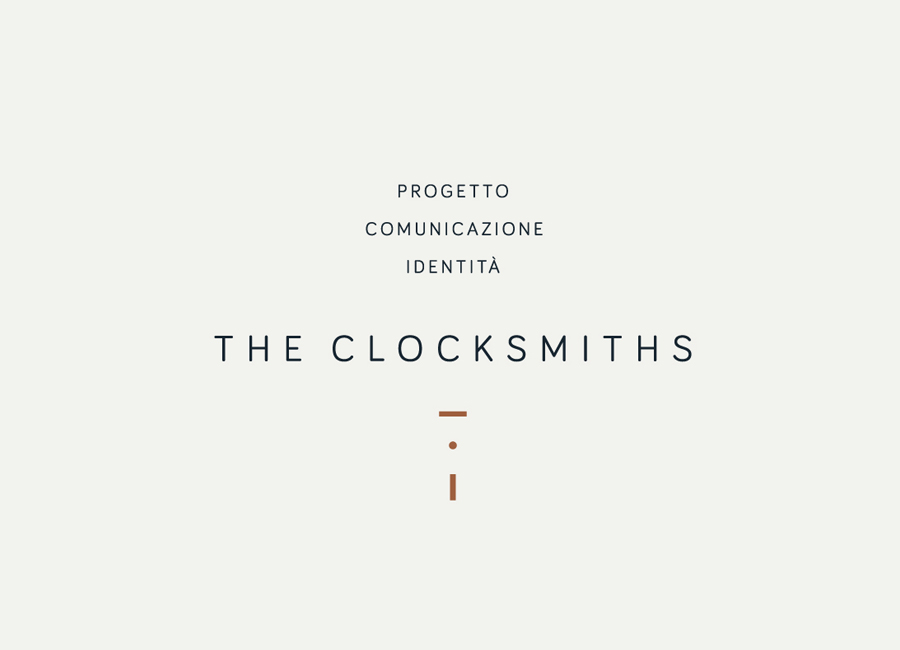 Established by Italian duo Giuditta Brusadelli and Augusto Arduini, The Clocksmiths is a graphic communication and brand identity design studio whose philosophy revolves around bringing order and detail to complex systems.
Their visual identity and stationary solution—designed in house—neatly leverages the associated patience, precision, professionalism and crafted quality of a clocksmith – through the fine line weights, generous letter and line spacing, traditional lock-up and copper foil print finish of the logo-type. And infuses this with the confident durability and industriousness of uppercase characters, concrete grey substrates, blind deboss and a weighty duplex business card, the subtle technological utility of the secondary typeface and the contemporary restraint of the layout.
---
Posted: March 21, 2013
Filed under: Art and Design, Logo Reviews, Self-Initiated
| Tags: Brand Identity, Brand Identity Reviews, Branding, Business Card Design, Design News, Design Studio Logos, Designed by Marks, Graphic Design, Handcraft, Logo Design & Branding Blog, Logo Designs, Logo Opinion, Logos, Logotypes, Sans-serif Logotypes, Stationery Design, Swiss Design, The Best Brand Identities of 2013, The Best Logo Designs of 2013, Typography, Uncoated Papers & Cards, Visual Identity Design Blog, White Block Foil
Comments Off

on Marks designed by Marks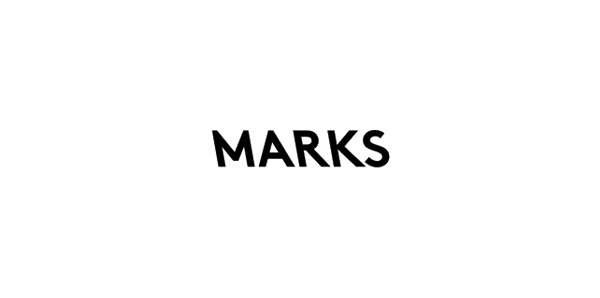 Marks is a Geneva-based multidisciplinary design studio that specialises in delivering contemporary graphic communication solutions to corporate business, institutions and the luxury goods and industrial art sectors. Their visual identity, a reverse, uppercase, italic logo-type with a consistent line weight, humanistic sans-serif build, square terminals, decent spacing and neat parallel diagonal strokes, now features across a new stationery set that, through a really nice combination of weighty, warm and cold concrete grey, uncoated material choices with a contrasting, high quality, glossy black and white foil print treatment, large point size and plenty of space, deliver an urban and subtle craft backdrop to the confident consistency and slightly unconventional qualities of the type and its layout across the collateral.
---