Posted: May 8, 2014
Filed under: Cafes, Bars and Restaurants, Logo Reviews
| Tags: Brand Identity, Brand Identity Design, Brand Identity Reviews, Branding, Branding & Interior Design, Branding Blog, Branding Reviews, Cafe Logos, Custom Typefaces & Logotypes, Design For Print, Designed in Melbourne, From Australia, Illustration, Logo Design & Branding Blog, Logo Designs, Logo News, Logo Opinion, Logotypes, New Logo, Sans-serif Logotypes, The Best Custom Logotypes, Visual Identity Design Blog, Website Design
2 Comments »
Persillade is a Melbourne cafe opposite Jolimont Station with a large double shop front and an interior of reclaimed wood and bottles, white tiles, steel, glass and classic furniture. Design studio Clear were commissioned by owners Aidan and Tanya Raftery to develop a graphic identity for the cafe that would bring some "much needed soul, texture and community to the very private neighbourhood of East Melbourne". This went on to include a custom logotype, print assets such as menus and wine labels that feature illustration by Oslo Davies, as well as signage and interior design.
---
Posted: December 11, 2013
Filed under: Cafes, Bars and Restaurants, Logo Reviews
| Tags: Brand Identity Design, Brand Identity Reviews, Branding, Branding & Interior Design, Designed by Savvy, From Latin America, Logo Design & Branding Blog, Logo Opinion, Logos, Logotypes, Mexican Design, Sans-serif Logotypes, The Best Brand Identities of 2013, The Best Logo Designs of 2013
1 Comment »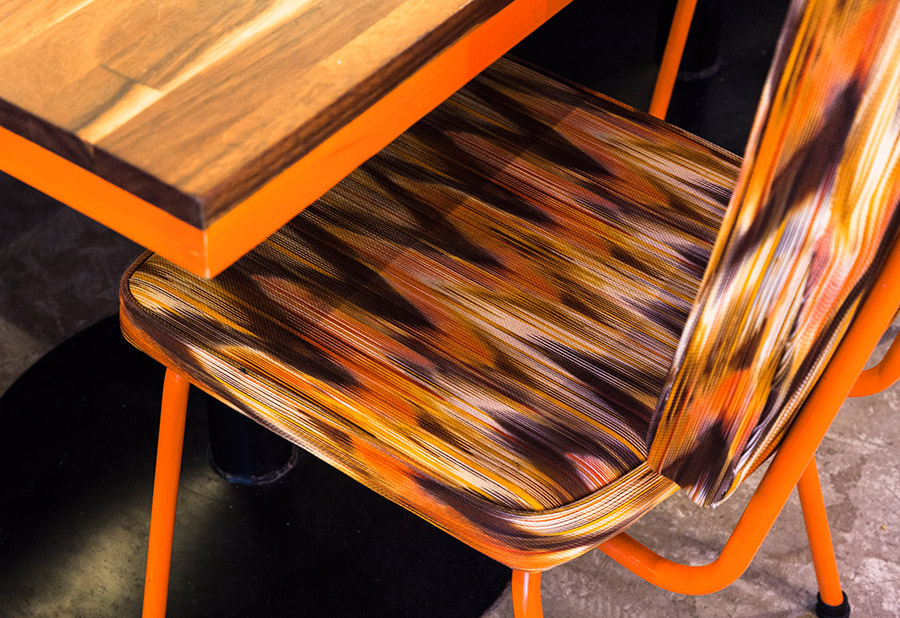 La Peñita De Jaltemba is a seafood restaurant located in Playa del Carmen, a city on Mexico's Caribbean coast. Design agency Savvy, working in collaboration with Isauro Huizar and Tomás Guereña, recently developed a new brand identity and interior design solution for La Peñita based around the fictional story of a lost tribe of Jaltemba which then informed the 'graphic and spatial language' of the restaurant.
---