Posted: August 7, 2014
Filed under: Fitness, Health and Beauty, Logo Reviews, Technology
| Tags: App Logos, Brand Identity, Brand Identity Design, Brand Identity Reviews, Branding, Branding Blog, Branding Reviews, Business Card Design, Coloured Paper, Colourful Business Cards, Duplex Business Cards, Edge Painted Detail, Fonts in Use: DIN, Fonts in Use: Flood, Fonts in Use: Proxima Nova, From Australia, Graphic Design, Logo Design & Branding Blog, Logo Designs, Logo News, Logotypes, New Logo, Sans-serif Logotypes, Stationery Design, The Best Brand Identities of 2014, The Best Business Cards of 2014, The Best Logo Designs of 2014
Comments Off

on Ritualize designed by Shorthand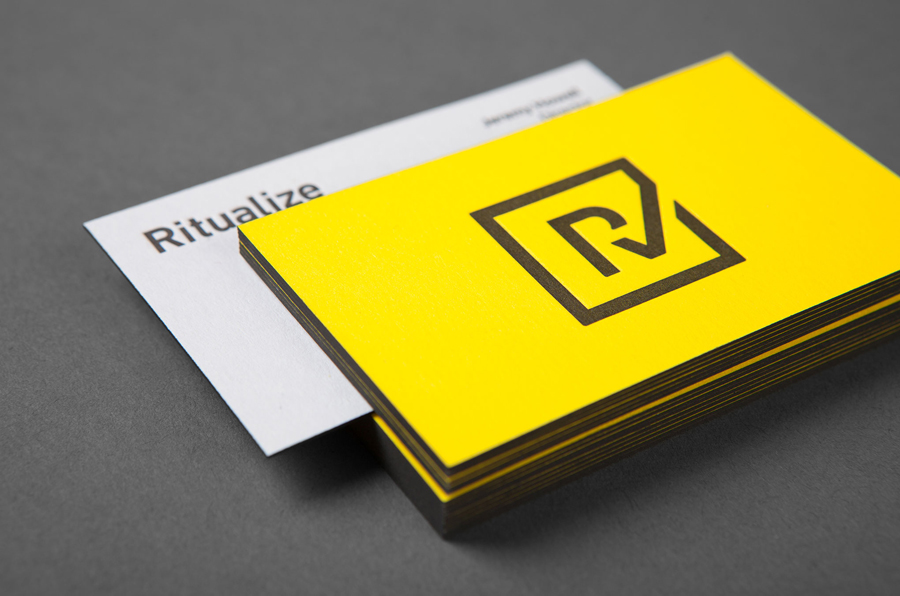 Ritualize is a cross-platform fitness and lifestyle app that utilises leaderboards, education, challenges and exercises to establish and track small habits that should lead to improved physical and mental health, and a sense of well-being over time. Shorthand, an independent brand identity and graphic design studio based in Newcastle, Australia, were recently commissioned to help bring the app to market. This included naming, visual identity, website and stationery design as well as establishing the look and feel of the app's user interface.
---
Posted: August 6, 2014
Filed under: Logo Reviews, Self-Initiated
| Tags: Brand Identity, Brand Identity Design, Brand Identity Reviews, Branding, Branding Blog, Branding Reviews, Business Card Design, Colorplan Embossed Paper, Colorplan Papers and Boards, Coloured Paper, Colourful Business Cards, Design Studio Logos, Designed by Passport, Designed in Leeds, Fonts in Use: Apercu, Fonts in Use: Sabon, Gold Foil, Graphic Design, Handcraft, Ink Stamps, Logo Design & Branding Blog, Logo Designs, Logo News, Logotypes, New Logo, Sans-serif Logotypes, Stationery Design, The Best Brand Identities of 2014, The Best Business Cards of 2014, The Best Logo Designs of 2014, Type Foundry: Colophon, White Block Foil
5 Comments »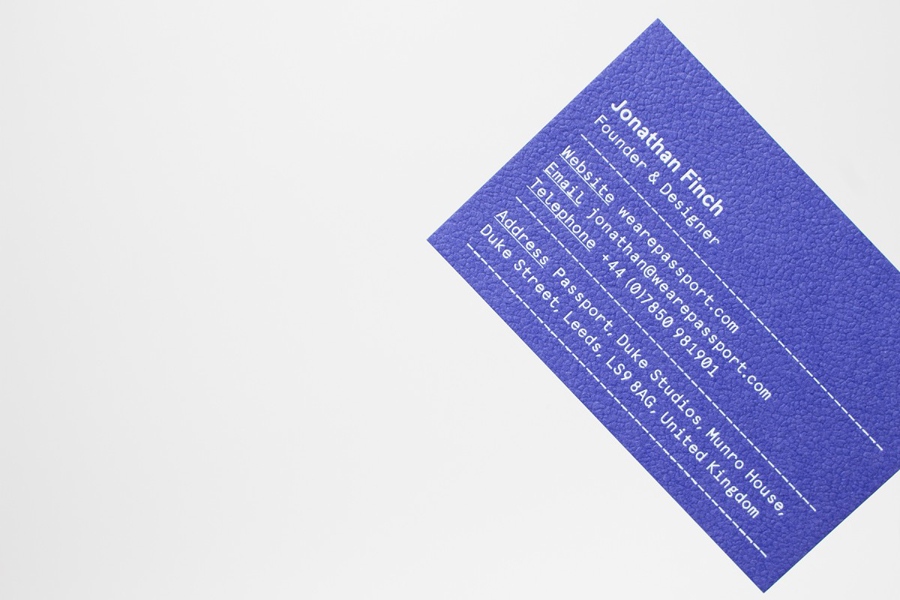 Passport is an independent Leeds based brand identity and print design studio founded in 2012 by Jonathan Finch and Rosalind Stoughton. The studio's approach is informed by international destinations and design culture, and looks to create thoughtful and effective visual identities that strike a balance between classic and contemporary aesthetics, and crafted and unconventional material choices and print processes. This philosophy is reflected in a revised brand identity treatment, designed to coincide with the studio's second anniversary, that included new business cards, stationery set and responsive website.
---