Posted: May 26, 2014
Filed under: Home and Garden, Logo Reviews
| Tags: Brand Identity, Brand Identity Design, Brand Identity Reviews, Branding, Branding Blog, Branding Reviews, Brochure Design, Business Card Design, Catalogue Design, Design For Print, Designed by Moffitt.Moffitt, From Australia, Homeware, Label Design, Laid Paper, Logo Design & Branding Blog, Logo News, Logos, Minimal Design, Minimal Logos, Sans-serif Logotypes, Stationery Design, The Best Brand Identities of 2014, The Best Logo Designs of 2014
7 Comments »
In Bed is an online store that is a celebration of almost everything we love to do in bed. It has a generous yet tightly curated collection of homeware items that include handmade ceramic and wood saucers, bowls and mugs created by Japanese and American designers, as well as a range of high-quality linens. In Bed worked with Australian design studio Moffitt.Moffitt to develop an identity that would reflect the effortless personality of the brand and its product range through a graphic, material and language system.
---
Posted: May 20, 2014
Filed under: Art and Design, Leisure and Tourism, Logo Reviews
| Tags: Brand Identity Design, Brand Identity Reviews, Branding, Branding Blog, Branding Reviews, Business Card Design, Design For Print, Designed by Charlie Smith Design, Illustration, Logo Design & Branding Blog, Logo News, Logotypes, New Logo, Packaging Design, Sans-serif Logotypes, Serif Logotypes, Spot Colours, The Best Brand Identities of 2014, The Best Logo Designs of 2014, Tote Bag Design
1 Comment »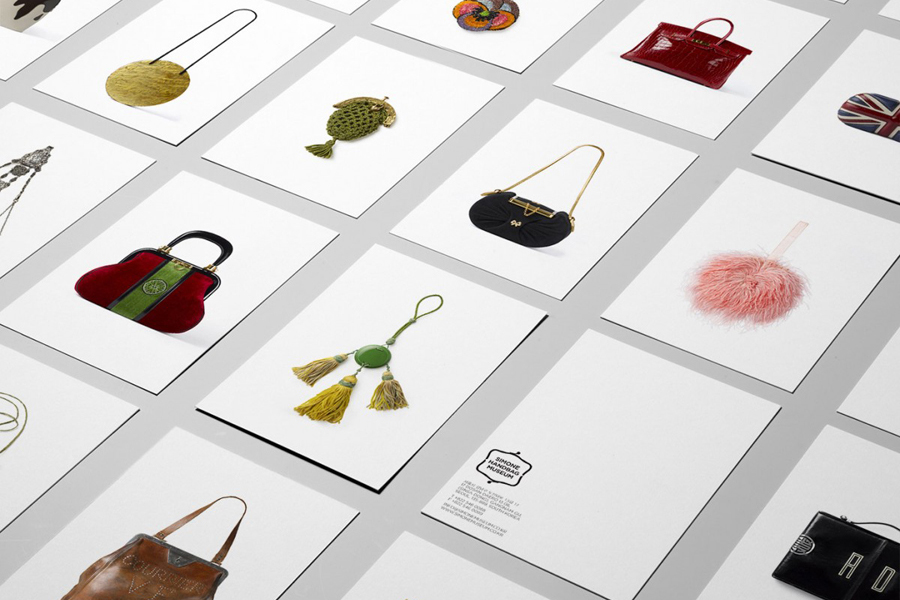 Simone Handbag Museum is dedicated to the history of handbags with 'international significance' and provides its visitors with a curated, contemporary and historical collection to explore over two floors at the centre of the South Korean city of Seoul. London based Charlie Smith Design were recently commissioned to develop a brand identity for the museum that would resonate with and unite its diverse collection across exhibition graphics, gallery guide, merchandise, posters, book, website, newsletters and temporary exhibition promotional material.
---