Posted: May 5, 2014
Filed under: Interior Design, Logo Reviews
| Tags: Black Block Foil, Brand Identity, Brand Identity Design, Brand Identity Reviews, Branding, Branding Blog, Branding Reviews, British Design, Buckram Embossed Paper, Business Card Design, Colorplan Embossed Paper, Colorplan Papers and Boards, Corporate Identity Design, Design For Print, Fonts in Use: Chronicle, Fonts in Use: Johnston, Logo Design & Branding Blog, Logo News, Logotypes, New Logo, Sans-serif Logotypes, Stationery Design, The Best Brand Identities of 2014, The Best Business Cards of 2014, The Best Logo Designs of 2014, Triplex Business Cards
Comments Off

on Penson Group designed by She Was Only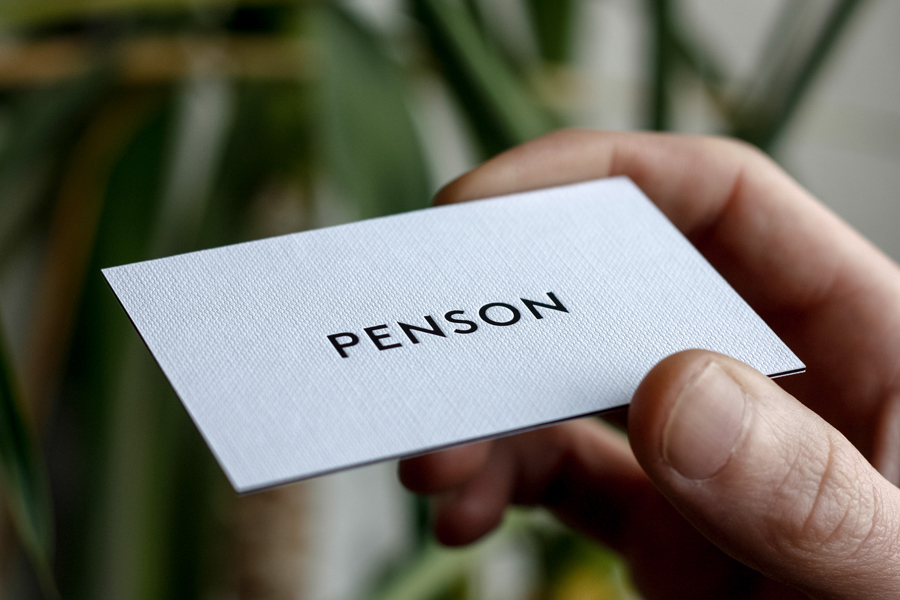 Penson is an award-winning interior design firm that help businesses to achieve their "cultural and commercial ambitions" by replacing dull and inefficient spaces with those that are beautiful and intelligent. Penson's new visual identity, developed by London based design studio She Was Only to coincide with the firm's 10th anniversary, delivers what the studio describe as a "clean and confident solution", consistently executed, that better reflects the firm's high quality projects. This extended across business cards, website and signage.
---
Posted: April 23, 2014
Filed under: Logo Reviews, Science and Research, Technology
| Tags: Blind Emboss, Brand Identity, Brand Identity Design, Brand Identity Reviews, Branding, Branding Blog, Branding Reviews, Business Card Design, Corporate Identity Design, Design For Print, Designed by Firmalt, From Latin America, Logo Design & Branding Blog, Logo News, Logos for Energy Companies, Logotypes, Mexican Design, New Logo, Sans-serif Logotypes, Stationery Design
Comments Off

on Galt Energy designed by Firmalt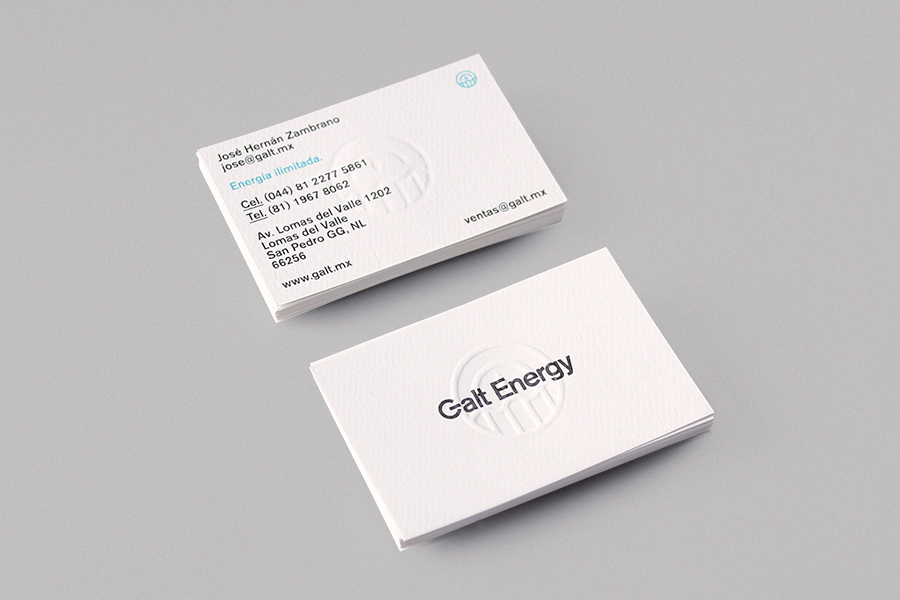 Galt Energy is a Mexican business that provides its customers with the ability to fund alternative energy solutions for commercial, residential and institutional projects using the money saved on bills through energy efficiency improvements. The company's new visual identity, designed by Firmalt, juxtaposes the accessibility of a contemporary circular logomark, bright blue tinted photography, tactile paper and deep blind deboss print finish alongside the corporate reliability of sans-serif typography, white paper and black ink.
---