Posted: January 27, 2014
Filed under: Fitness, Health and Beauty, Fonts in Use, Packaging Reviews
| Tags: Best Packaging Designs, Brand Identity Design, Creative Packaging, Designed by Robot Food, Designed in Leeds, Fonts in Use: Brandon, Illustration, Logotypes, Packaging Company, Packaging Design, Packaging Design Blog, Packaging News, Packaging Opinion, The Best Brand Identities of 2014, Typography
3 Comments »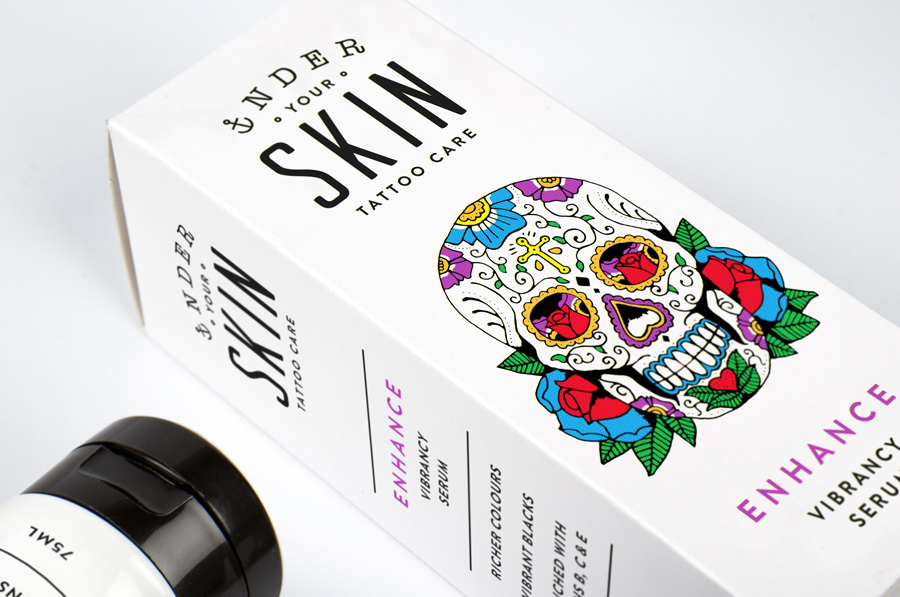 Under Your Skin is a specialist tattoo and skin care range made up of three treatments; 'Recover', 'Protect' and 'Enhance', developed in response to skin art's move from sub-culture to the mainstream.
Under Your Skin's brand identity—which included a logotype, original illustrative work and packaging design, developed by Leeds-based Robot Food—was created to appeal to a broad audience, "from the newly marked" to "the most hardcore tattoo lover", whilst staying "true to the culture and heritage of tattooing" says lead designer Mike Johns.
---
Posted: January 17, 2014
Filed under: Food and Drink, Packaging Reviews
| Tags: Best Packaging Designs, Chip Packaging, Creative Packaging, Crisp Packaging, Designed by Studio h, Food Logos and Packaging Design, Food Packaging, Health Food Packaging, Logotypes, Packaging Company, Packaging Design Blog, Packaging News, Packaging Opinion, Snack Packaging Design, The Best Packaging of 2014
2 Comments »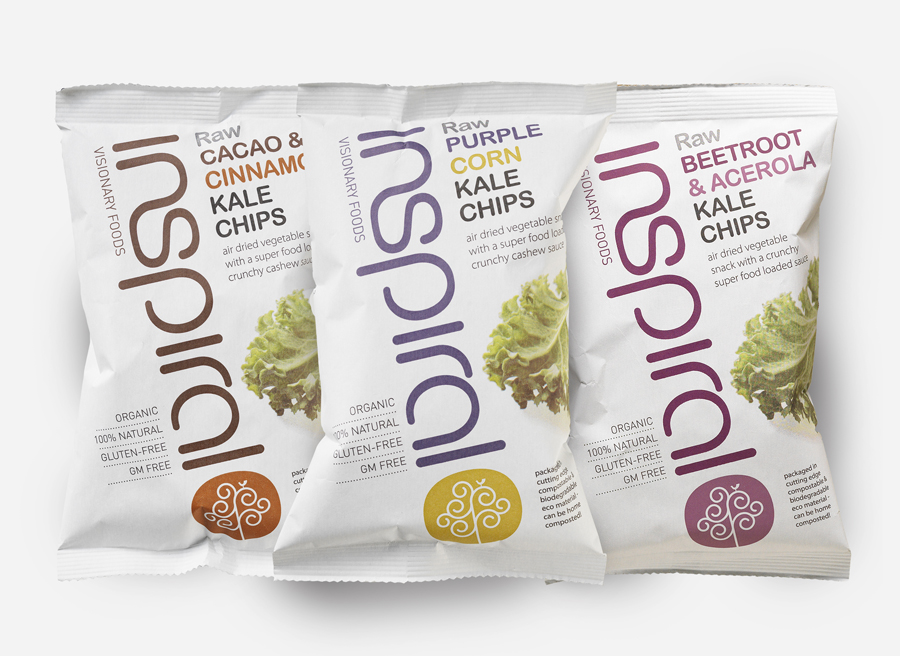 Inspiral is a UK-based organic raw food company that produces a variety snacks, cakes and drinks. To reach a broader market, move on from a 'hippy image' whilst retaining their 'cool credentials', Inspiral recently commissioned Studio h to create a new brand identity and packaging system for their Crackits and Kale Chips ranges, among others, as well as developing assets that could be easily utilised across future lines.
---