Posted: November 23, 2011
Filed under: Fashion, Logo Reviews
| Tags: Brand Identity Reviews, Design News, Design Reviews, Designed by Bielke & Yang, Designed in Oslo, From Scandinavia, Logo Design & Branding Blog, Logo Designs, Shoe Brand Logos
Comments Off

on Deep Search designed by Bielke&Yang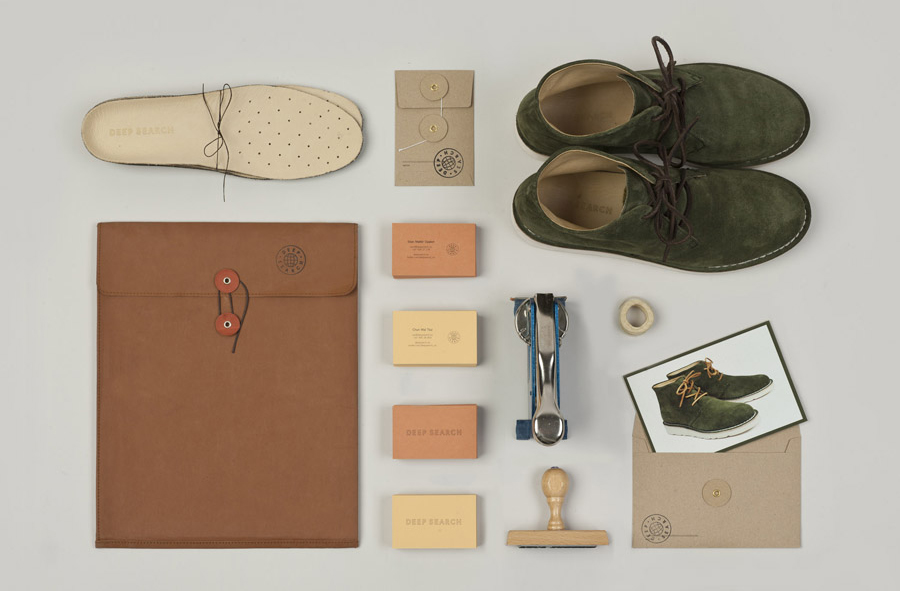 Deep Search is a Norwegian shoe brand that devotes its time to the inquiry of nature, fundamental human activities and their practical impact on the aesthetic of shoes. Deep Search's brand identity—which includes a logo, logotype, stationery and packaging solution created by Bielke&Yang—is a neat fine lined and geometric logo-type that sits over the tactile quality of the material choices to resolve the functionality of foot wear alongside their visible, honest construction and high quality production.
---
Posted: November 18, 2011
Filed under: Food and Drink, Packaging Reviews
| Tags: Best Packaging Designs, Chip Packaging, Crisp Packaging, Design News, Design Reviews, Packaging Design, Packaging Design Blog, Packaging News, Snack Packaging Design
Comments Off

on John & John Crisps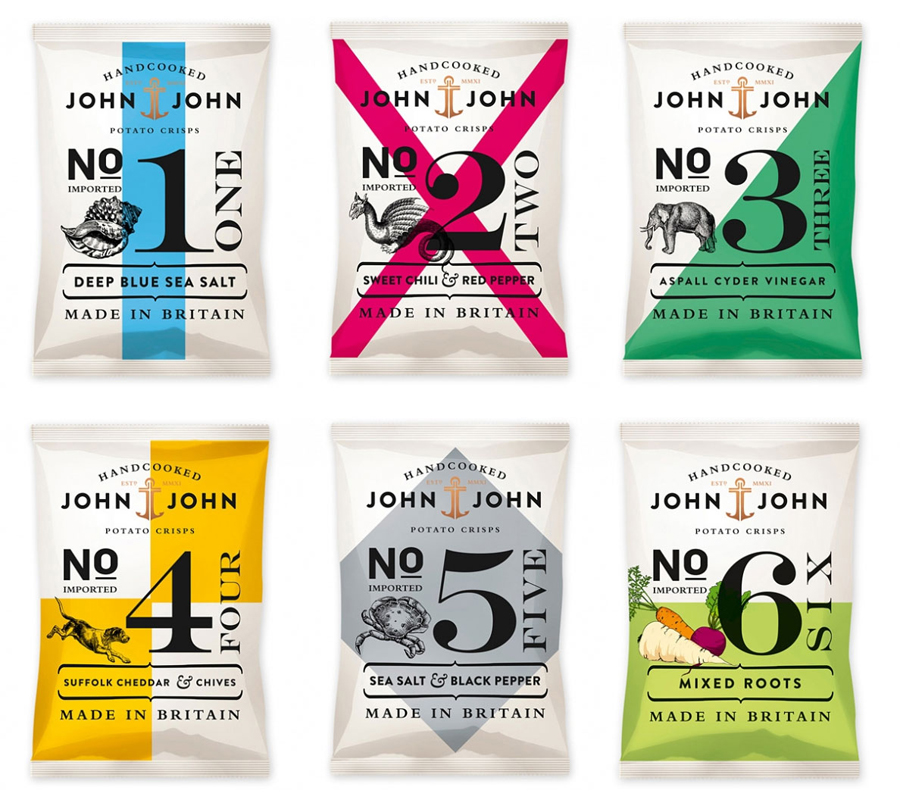 John & John is a range of hand cooked potato crisps made in Britain and exported to Germany by the Hamburg based company Market Grounds. I have not been able to find any information on the agency responsible for the branding or packaging, or whether this was an in-house job but the distinctive use of maritime flags, etched illustration work and bold typography made for a very interesting aesthetic that I felt needed sharing.
---