Posted:
Filed under: Business, Banking, Law and Finance, Logo Reviews
| Tags: Brand Identity, Brand Identity Reviews, Branding, Design News, Design Opinion, Design Reviews, Designed by Anagrama, From Latin America, Gold Foil, Graphic Design, Logo Design & Branding Blog, Logo Designs, Logo Opinion, Logos, Logotypes, Monogram Design, Serif Logotypes, The Best Brand Identities of 2013, Typography
Comments Off

on Tourean designed by Anagrama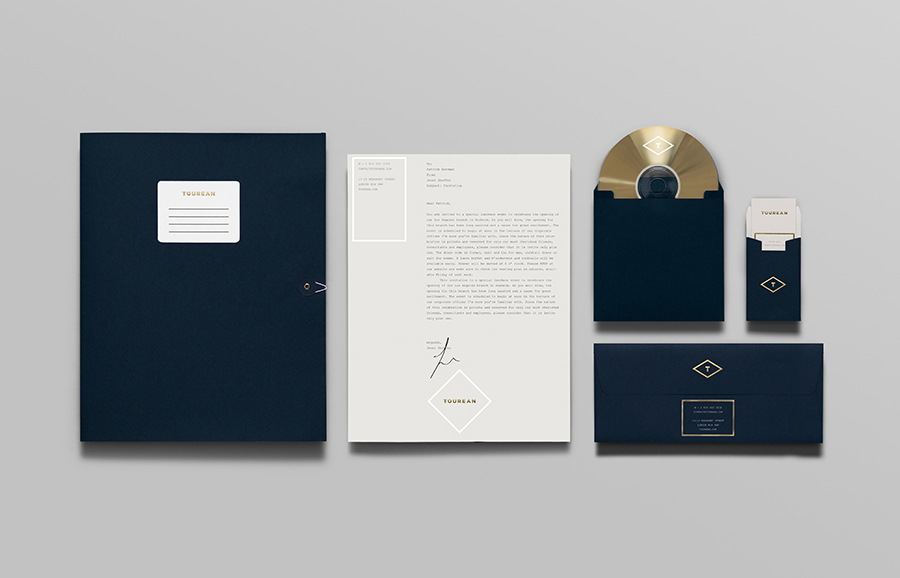 Tourean is a British multinational venture capital firm that manages a variety of lifestyle subsidiaries within the music, design, events, social media and fashion industries. Their new visual identity, developed by design agency Anagrama and drawing inspiration from the Tourean name – a compounding of the words taurean and tour created to convey the values of strength, fortitude, courage and integrity as well as the company's worldwide reach – fuses Gotham Black and Copperplate Gothic into a single logo-type described by the agency as 'modern and earnest' and sets it within the context of a 'serious and somber' colour palette and the high qualities of heavy paper with debossed surface textures and gold foil detailing.
---
Posted:
Filed under: Fitness, Health and Beauty, Fonts in Use, Packaging Reviews, Sport
| Tags: Amber Glass and Plastic Packaging, Best Packaging Designs, Branding, Cosmetic Packaging, Design News, Design Opinion, Design Reviews, Designed by Mucho, Fonts in Use: Austin, Fonts in Use: FF Kievit, Packaging Design, Packaging Design Blog, Packaging News, Pastel Colours, Serif Logotypes, Sport Logos and Packaging, The Best Packaging of 2013, Type Foundry: Commercial Type, Type Foundry: FontFont
Comments Off

on Fisix designed by Mucho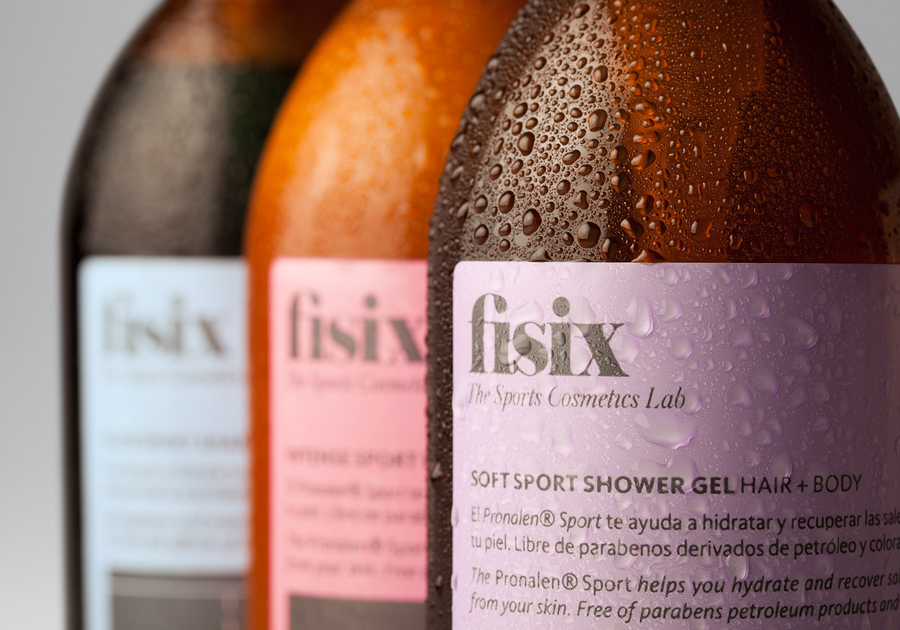 Fisix is a line of cosmetic products that includes shower gels, shampoos and hydrating skin balms, developed by four marathon running friends who 'couldn't find a range that met their needs as sportsmen', branded and packaged by multidisciplinary design agency Mucho.
Mucho's design solution unties the diagrammatic, geometric forms and typographical, sans-serif utility and neutrality of the pharmaceutical and sports science industries with the subtle fashion and on-trend design sensibilities of a tightly spaced, lowercase serif logotype, italics, and a flat, economical, unisex grey and pastel colour palette. A smart balance of formulated effectiveness and the more exclusive, restrained qualities associated with high fashion and professional cosmetics.
---