Posted:
Filed under: Food and Drink, Logo Reviews, Packaging Reviews
| Tags: Baking Logos and Packaging, Best Packaging Designs, Brand Identity Reviews, Cooking Logos and Packaging, Design News, Design Opinion, Designed by Mucho, Food Logos and Packaging Design, Graphic Design, Logo Design & Branding Blog, Logo Designs, Logo News, Packaging Design, Packaging Design Blog, Packaging News
Comments Off

on Speisenklub Neukölln designed by Mucho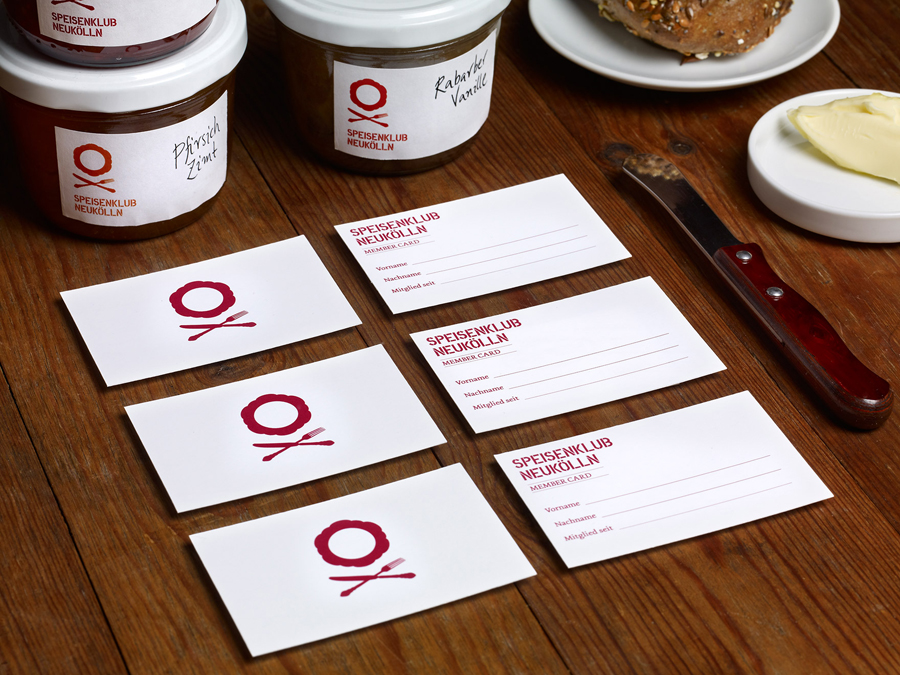 Speisenklub is a Neukölln based members only culinary club and event that takes place on the last Sunday of each month in different locations in and around Berlin. The club's identity, created by visual communication and graphic design studio Mucho, applied to membership cards and a preservatives range, mixes the classic and 'special occasion' aesthetic of decorative cutlery and fine china, executed with a solid contemporary fill and subtle restaurant rosette style layout, the organic, traditional and personal hand-drawn qualities of a script and the utilitarian sensibilities of a stencil cut uppercase sans serif set across a simple adhesive label packaging treatment. It is a simple and communicative combination that neatly resolves high quality and homemade values with a sense of locality, practicality and perhaps reflects the commoditised history of preserves.
---