Posted:
Filed under: Logo Reviews, Self-Initiated
| Tags: Brand Identity Reviews, Branding, Design Studio Logos, From Australia, Graphic Design, Handcraft, Ink Stamps, Logo Design & Branding Blog, Logo Designs, The Best Logo Designs of 2012, Typography, Visual Identity Design Blog
Comments Off

on Sam Flaherty designed by Sam Flaherty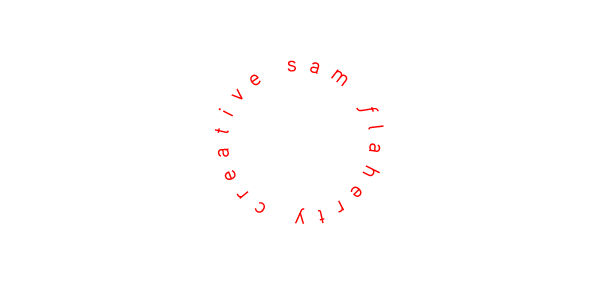 Sam Flaherty is a Sydney based freelance graphic designer and art director with a client roster that has included Citibank, Penguin Publishing and Panasonic. His visual identity, a juxtaposition of machine production and hand-finish – communicated through stamp and marker detail, craft material and personal language alongside modernistic non-hierachical, sans-serif typography, grid-based layouts, conventional print techniques, a limited colour palette and plenty of space  – bound together by a contrasting circular logo-type – neatly reflects his belief in 'clear, concise messages through design elegance and reduction'. It is a design solution that resolves a personal but professional approach through a smart combination of creativity and restraint, an aesthetic that is consistently reflected throughout Sam's portfolio.
---
Posted:
Filed under: Art and Design, Logo Reviews, Self-Initiated
| Tags: Brand Identity Reviews, Design News, Design Reviews, Design Studio Logos, Designed by Commando Group, Designed in Oslo, Logo Designs, Logomarks, Norwegian Design
Comments Off

on Commando Group by Commando Group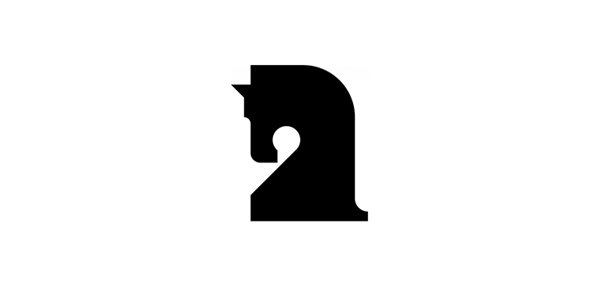 Commando Group is an Oslo based, multi-disciplined, visual communications agency. Towards the end of last year the group embarked on a rebranding exercise replacing their previous running horse logo-mark and script logo-type with a simple, geometric head, utilising chess as an analogy to deliver a clearer, less superflous and more authoritative brand message.
---