Posted: August 6, 2014
Filed under: Logo Reviews, Self-Initiated
| Tags: Brand Identity, Brand Identity Design, Brand Identity Reviews, Branding, Branding Blog, Branding Reviews, Business Card Design, Colorplan Embossed Paper, Colorplan Papers and Boards, Coloured Paper, Colourful Business Cards, Design Studio Logos, Designed by Passport, Designed in Leeds, Fonts in Use: Apercu, Fonts in Use: Sabon, Gold Foil, Graphic Design, Handcraft, Ink Stamps, Logo Design & Branding Blog, Logo Designs, Logo News, Logotypes, New Logo, Sans-serif Logotypes, Stationery Design, The Best Brand Identities of 2014, The Best Business Cards of 2014, The Best Logo Designs of 2014, Type Foundry: Colophon, White Block Foil
Comments Off

on Passport designed by Passport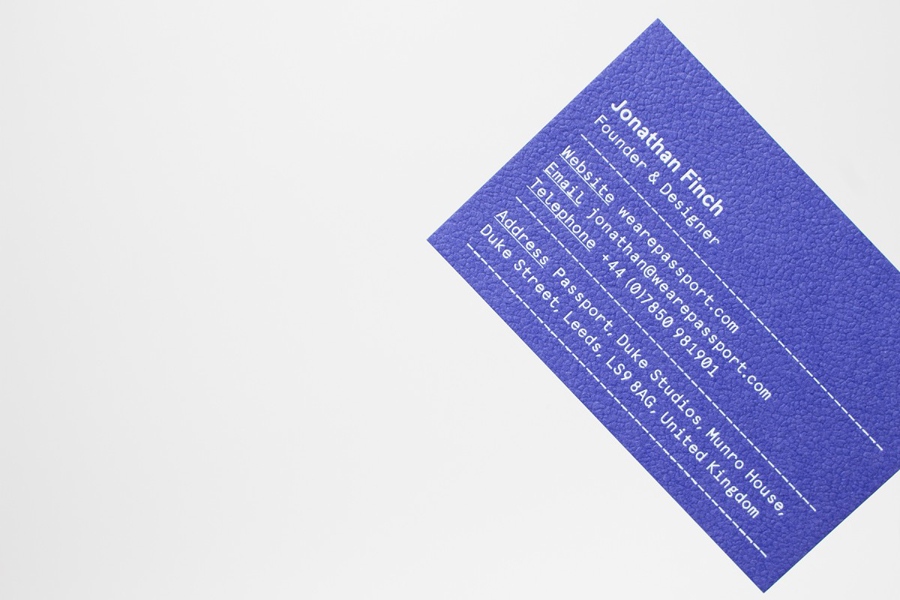 Passport is an independent Leeds based brand identity and print design studio founded in 2012 by Jonathan Finch and Rosalind Stoughton. The studio's approach is informed by international destinations and design culture, and looks to create thoughtful and effective visual identities that strike a balance between classic and contemporary aesthetics, and crafted and unconventional material choices and print processes. This philosophy is reflected in a revised brand identity treatment, designed to coincide with the studio's second anniversary, that included new business cards, stationery set and responsive website.
---
Posted: April 1, 2014
Filed under: Interior Design, Logo Reviews
| Tags: Brand Identity, Brand Identity Design, Brand Identity Reviews, Branding, Branding Blog, Branding Reviews, British Design, Business Card Design, Coloured Paper, Copper Block Foil, Design For Print, Designed by Passport, Designed in Leeds, Fonts in Use: Avenir, Fonts in Use: Sabon, Interior Design, Logo Design & Branding Blog, Logo News, Logotypes, Monogram Design, New Logo, Sans-serif Logotypes, Stationery Design, The Best Brand Identities of 2014, The Best Logo Designs of 2014
Comments Off

on Pure Design Consultancy designed by Passport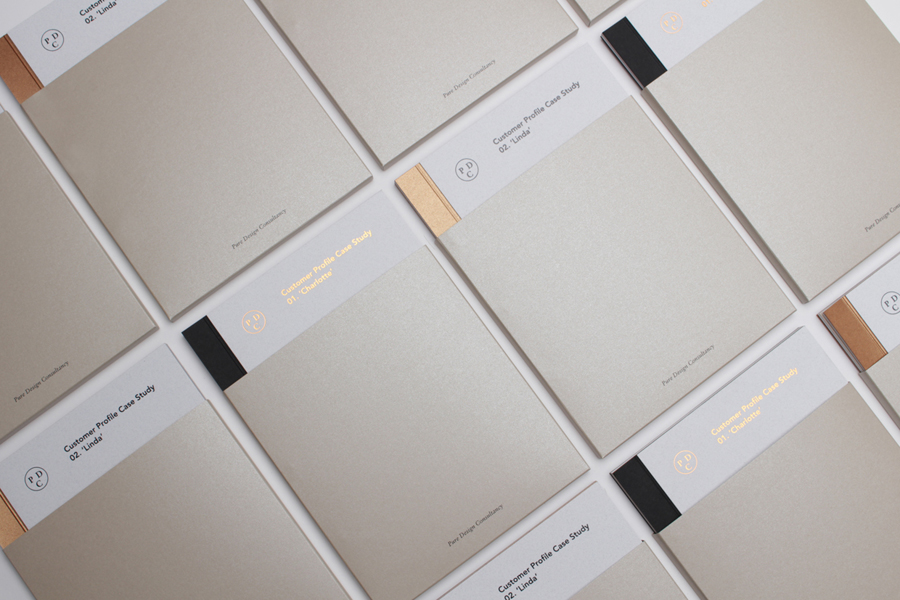 Pure Design Consultancy is a small Leeds based independent interior design studio, working within the retail, leisure, office and exhibition sectors, that provide its clients with conceptual thinking and project management services.
Pure's new brand identity, which included logo, stationery, print and website design by Passport, focuses on the concept of purity, elemental materials and minerals, and conveys these through a combination of alabaster, copper, black and white substrate choices, an austere approach to typography and plenty of unprinted space.
---