Posted: September 11, 2014
Filed under: Fonts in Use, Logo Reviews
| Tags: Animated Logos, Brand Identity, Brand Identity Reviews, Branding, Branding Blog, Branding News, Business Card Design, Design For Print, Design News, Design Opinion, Design Reviews, Designed by Re:, Designed in Sydney, Fonts in Use: Flama, Graphic Design, Logo Design & Branding Blog, Logo Design Inspiration, Logo Design Trends: Dynamic Brand Identities, Logo Design Trends: Dynamic Logos, Logo Opinion, Modular Logos, PR Logos, Public Relations Logos, Sans-serif Logotypes, The Best Brand Identities of 2014, The Best Logo Designs of 2014, Tote Bag Design, Uncoated Papers & Cards, Visual Identity Design Blog
Comments Off

on BANG PR designed by RE:
BANG is a Sydney based public relations business and sub-company within the M&C Saatchi group. It is described by RE:, the design studio behind its brand identity, as being known for infectious ideas, seriously bright storytelling, and acting as a social loud hailer for its clients, generating impact, creating chatter and building excitement.
RE:'s identity treatment, which included a dynamic animated logo, a variety of printed collateral and soon-to-launch responsive website, visualises the energy, explosive potential and the impact BANG has on its clients' businesses, using a bold logotype that frames a variety of brand expressions that are conveyed through a good mix of type, illustration, language, photography, static image and motion.
---
Posted: July 15, 2014
Filed under: Business, Banking, Law and Finance, Logo Reviews
| Tags: Brand Identity, Brand Identity Design, Brand Identity Reviews, Branding, Branding Blog, Branding Reviews, Business Card Design, Coloured Paper, Copper Block Foil, Design For Print, Designed by Re:, Designed in Sydney, Foil Blocking, From Australia, Laid Paper, Logo Design & Branding Blog, Logo Design Trends: Clever Logos, Logo News, Logotypes, Negative Space Logos, New Logo, Sans-serif Logotypes, Stationery Design, The Best Brand Identities of 2014, The Best Business Cards of 2014, The Best Custom Logotypes, The Best Logo Designs of 2014
Comments Off

on The Confidante designed by RE: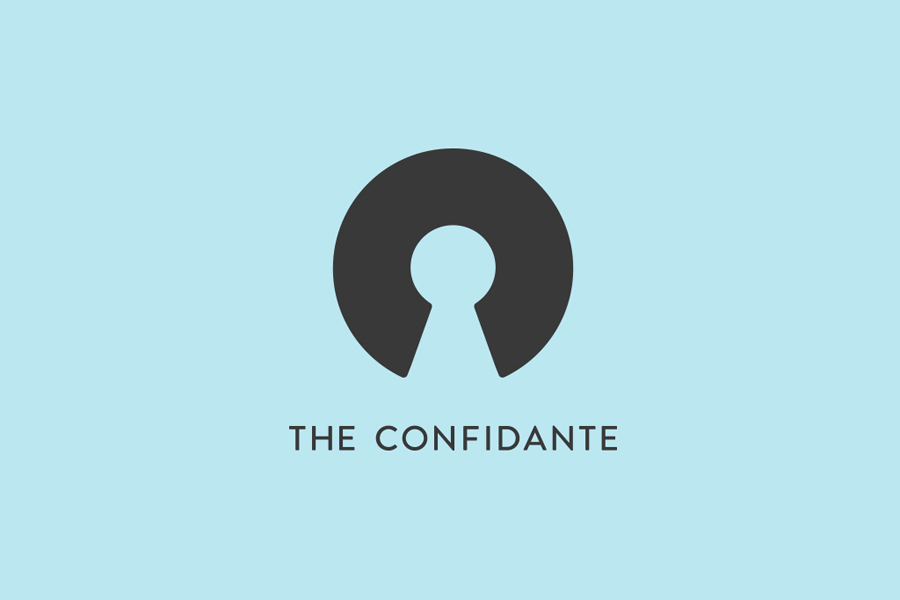 The Confidante is a group of CEOs who draw on their extensive networks to provide business leaders with tailored executive coaching and mentoring services. Designed by Re: Sydney, The Confidante's new brand identity effectively visualises the confidential and discretionary nature of their work and the executive level of their service through a simple negative space keyhole logo that has been given visual and communicative breadth alongside ornate door handle photography, a contrast of bold sans-serif and fine serif typography, and the perceived high quality of dark paper and a copper foil print finish.
---