Posted:
Filed under: Architecture and The Built Environment, Logo Reviews
| Tags: Architecture Logos, Brand Identity, Brand Identity Reviews, Branding, Branding Blog, Branding News, Brochure Design, Design News, Design Opinion, Design Reviews, Designed by Garbett, Designed in Surry Hills, Designed in Sydney, Festival and Event Brand Identities, Fonts in Use: Brown, Graphic Design, Logo Design & Branding Blog, Logo Opinion, Logos, Logotypes, Sans-serif Logotypes, The Best Brand Identities of 2014, The Best Logo Designs of 2014, Type Foundry: Lineto, Typography, Visual Identity Design Blog
Comments Off

on Making: designed by Garbett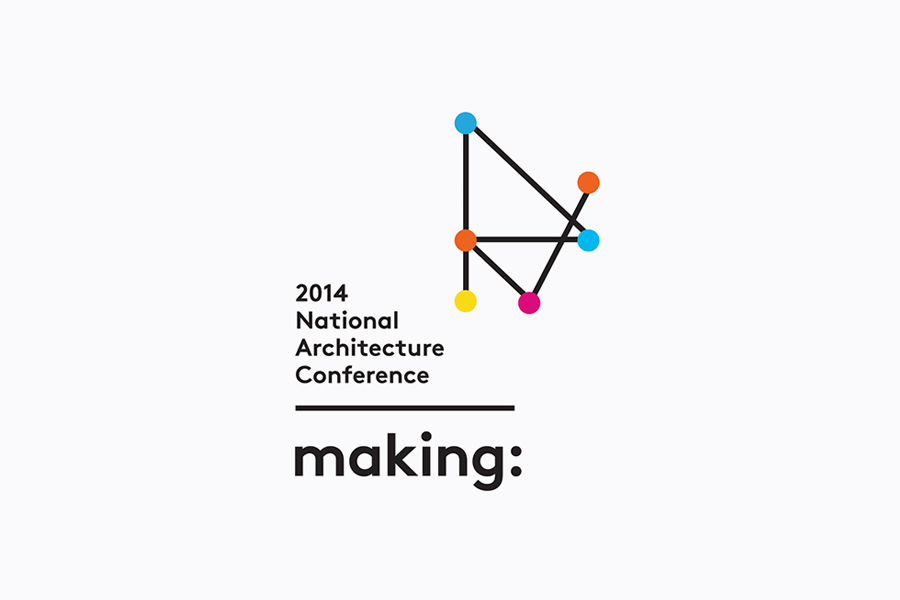 Making: is the Australian Institute of Architects' 2014 conference. Working in collaboration with creative directors Sam Crawford, Adam Haddow and Helen Norrie, Sydney based design studio Garbett developed a brand identity for the conference, which included logo, lanyard, merchandise and print design, that explores the role of the architect as maker of environments and connections that extend beyond the bounds of traditional practise. This was expressed visually and dynamically in print and online using handmade detail, an alphabetic 'matrix' that creates imagery when words are input, dot-to-dot portraits of the speakers, animations and a stop motion video.
---