Posted:
Filed under: Art and Design, Logo Reviews, Technology
| Tags: Brand Identity Reviews, Branding Blog, Branding Reviews, Business Card Design, Design Opinion, Design Reviews, Designed by Bedow, Designed in Stockholm, Edge Painted Detail, Fluorescent Ink, From Scandinavia, Graphic Design, Logo Design & Branding Blog, Logo Designs, Minimal Design, Minimal Logos, Sans-serif Logotypes, Swedish Design, The Best Brand Identities of 2014, The Best Logo Designs of 2014, Type Foundry: Milieu Grotesque, Typography, Unbleached Materials, Uncoated Papers & Cards
Comments Off

on Studio Källbom designed by Bedow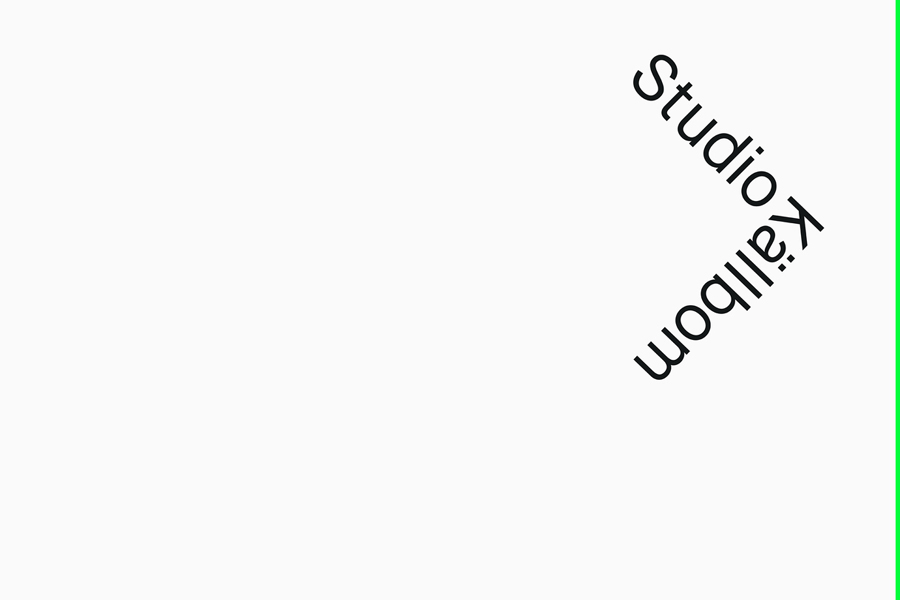 Studio Källbom is the Stockholm-based studio of digital design duo and identical twins Andreas Källbom and Daniel Källbom. Led by instinct, insight and the latest technologies and designing for both start-ups and established business including Spotify, Qapital and Readmill, Studio Källbom's work encompasses a variety of platforms and devices, from computers and phones, to televisions and physical environments.
The studio's new visual identity, created by Bedow, utilises a simple right angle break in a logotype built from the characters of Maison Neue, clear copywriting and a contrasting black, white and bright neon green highlight — perhaps a reference to the monochrome monitors of the past but executed as a contemporary single edge detail across tables, business cards and signage — to neatly convey forward momentum, functionality and technology with just a few assets.
---