Posted: June 22, 2011
Filed under: Fonts in Use, Logo Reviews, Technology
| Tags: Black Block Foil, Brand Identity Design, Business Card Design, Design Reviews, Designed by ThoughtAssembly, Duplex Business Cards, Fonts in Use: Replica, Logo Design & Branding Blog, Logo Designs, Stationery Design, Web Developer Logos, White Block Foil, White Ink
1 Comment »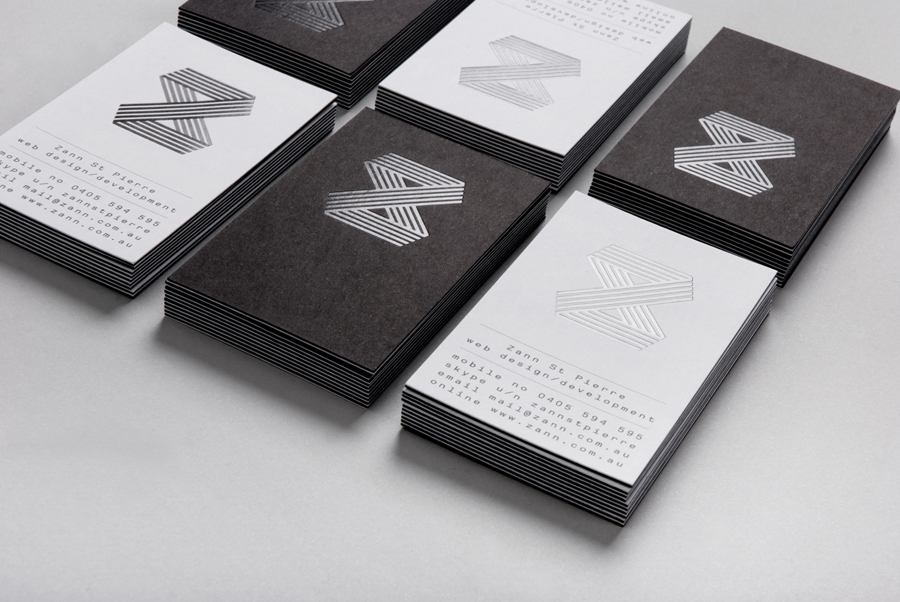 Zann St Pierre is a freelance web developer based in North Queensland, Australia with past clients such as TravelEx, Triple J, Monster Children and One Teaspoon. He approached ThoughtAssembly—formerly Studio Verse—to develop a personal identity that would capture his ability to understand and implement complex e-commerce solutions.
---
Posted: May 18, 2011
Filed under: Fonts in Use, Logo Reviews
| Tags: Blind Emboss, Brand Identity Design, Design News, Designed by Neue, Designed in Oslo, Folder Design, From Scandinavia, Graphic Design, Logistics Logos, Logo Design & Branding Blog, Logo Designs, Logo News, Logotypes, Norwegian Design, Serif Logotypes, Shipping Logos, Stationery Design, Tinted Photography, Type Foundry: Swiss Typefaces, UV Varnish
1 Comment »
Opinion by Richard Baird.
Norwegian Shipowners' Association is a group of businesses that collectively employ over 55,000 seafarers and offshore workers from more than 50 different nations. The association's new visual identity, created by Oslo based design agency Neue, captures the open sea and sense of knowledge and experience with a two colour square and traditional serif combination.
---