Posted:
Filed under: Food and Drink, Logo Reviews
| Tags: Baking Logos and Packaging, Blind Emboss, Brand Identity, Brand Identity Reviews, Branding, Branding News, Business Card Design, Colorplan Embossed Paper, Colorplan Papers and Boards, Cooking Logos and Packaging, Design Opinion, Design Reviews, Designed by Werklig, Designed in Helsinki, Embossed Paper, Finnish Design, Food Logos and Packaging Design, From Scandinavia, Graphic Design, Gravure Embossed Papers, Handcraft, Ink Stamps, Label Design, Logo Design & Branding Blog, Logo Designs, Logo News, Logos, Logotypes, Pastel Coloured Papers, Pastel Colours, Sans-serif Logotypes, Stationery Design, The Best Brand Identities of 2013, The Best Logo Designs of 2013, Typography, Uncoated Papers & Cards
Comments Off

on Helsinki Food Company designed by Werklig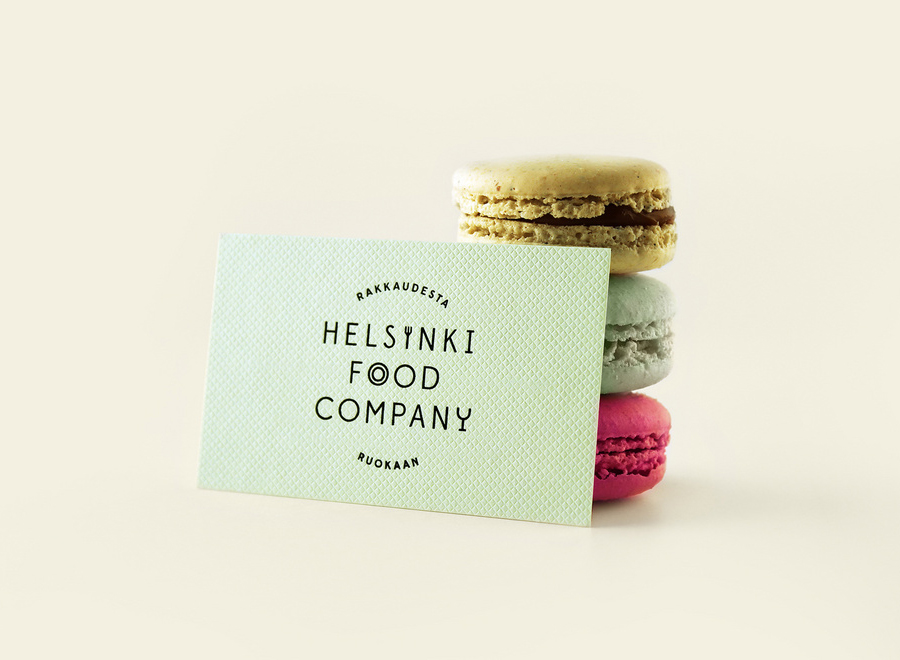 The Helsinki Food Company provides design and production services – including consultation, styling, photography and recipe development – to regional broadcast, print and event sectors. Created by visual communications agency Werklig, their visual identity – an economical single colour print treatment of a logo-type constructed from a single consistent line weight and culinary-related letter-forms across a variety of tactile and dyed craft substrates – sets a playful and contemporary tone with an underlying sense of local industry.
---
Posted:
Filed under: Food and Drink, Logo Reviews, Packaging Reviews
| Tags: Best Packaging Designs, Branding, Business Card Design, Design News, Design Reviews, Designed by Anagrama, Food Logos and Packaging Design, Gold Foil, Graphic Design, Handcraft, Illustration, Logo Design & Branding Blog, Packaging Design, Packaging Design Blog, Packaging News, Sans-serif Logotypes, Typography
Comments Off

on Doce Cielos designed by Anagrama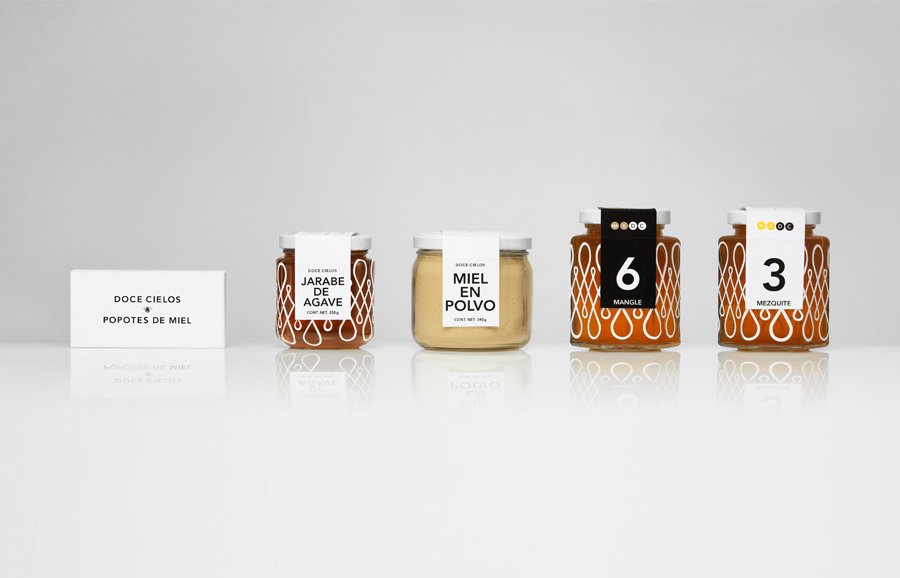 Doce Cielos is a traditional handcrafted Mexican honey brand with a mission 'to encourage the recognition and consumption of native apiculture products' and emphasise their 'richness in flavor, texture, color and benefits to personal health'.
The brand's visual identity and packaging solution, developed by independent design agency Anagrama, is an unusual craft and corporate juxtaposition delivered through a well spaced but fairly neutral sans-serif logo-type, the scientific numbering of products, plenty of space alongside the very fine hand sketched bee and a raised illustrative detail that avoids the hexagonal design tropes in favour of a honey drop loop – drawing together region and product – running across the circumference of the jars.
It is a direction that while incredibly restrained in its typographical approach manages to not only balance an almost clinical consistency and high quality with a sense of handcraft and local industry but also offers an originality and conceptual richness to a visually stagnant product sector.
---