Posted: August 21, 2012
Filed under: Fitness, Health and Beauty, Packaging Reviews
| Tags: Best Packaging Designs, Designed by Victor Design, Graphic Design, Packaging Design, Packaging Design Blog, Packaging News, Unbleached Materials, Uncoated Papers & Cards
Comments Off

on Cha Ren More designed by Victor Design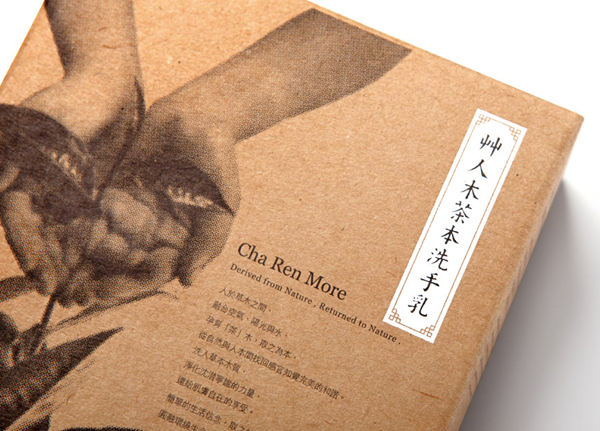 Cha Ren More is a natural hand wash made from the oils of cooked and ground organic tea leaves using time-honoured methods. The product's packaging, created by Taiwan based Victor Design, reflects the elemental plant-based ingredient, the traditional and handcrafted production technique and an earthy organic proposition through a simple combination, and practical qualities of a tactile, uncoated and unbleached material choice, adhesive label, a very nice half-tone print treatment, classic serif and traditional Chinese characters.
---
Posted: August 20, 2012
Filed under: Fitness, Health and Beauty, Logo Reviews, Packaging Reviews
| Tags: Best Packaging Designs, Brand Identity Reviews, From New Zealand, Graphic Design, Logo Design & Branding Blog, Logo Designs, Logotypes, Male Grooming Packaging & Brand Identity Design, Monochromatic Brand Identities, Packaging Design, Packaging Design Blog, Packaging News, Shield Logos, Skincare, The Best Logo Designs of 2012, Typography
Comments Off

on Triumph & Disaster designed by DDMMYY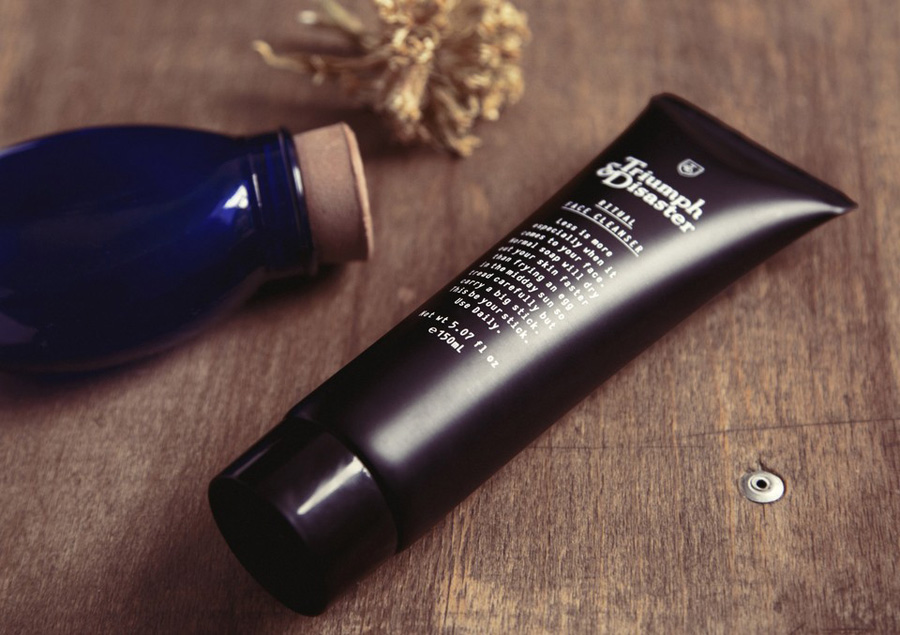 Triumph & Disaster is a male skincare and accessory range created by Dion Nash that aims to unite the traditional grooming experience with the high quality, natural and scientifically formulated expectations of today's market. The range's packaging, developed by New Zealand-based design studio DDMMYY, references and confidently brings the type-heavy, heraldic, structural and material choices of the past into the present with a contemporary consistency and a distinctive white on black colour palette.
---