Posted:
Filed under: Fashion, Logo Reviews
| Tags: Black Block Foil, Brand Identity, Brand Identity Reviews, Branding, Branding Blog, Branding Reviews, British Design, Business Card Design, Colorplan Papers and Boards, Coloured Paper, Design For Print, Design News, Duplex Business Cards, Fonts in Use: GT Sectra, Fonts in Use: GT Walsheim, Graphic Design, Jewellery Logos, Logo Design & Branding Blog, Logo Designs, Logo Opinion, Logos, Logotypes, Lookbook, Sans-serif Logotypes, Stationery Design, The Best Brand Identities of 2014, The Best Business Cards of 2014, The Best Custom Logotypes, The Best Logo Designs of 2014, Type Foundry: Grilli Type, White Block Foil
Comments Off

on Iona Brown designed by Sam Flaherty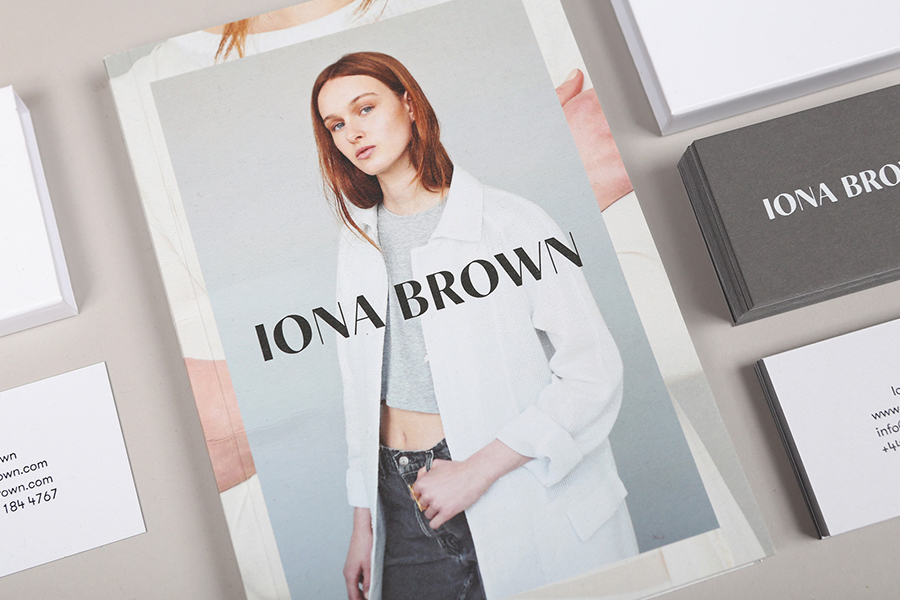 Iona Brown is a London based contemporary jewellery designer who favours classic simplicity, understated detail, precise finishes and minimalist lines, shapes and materials. Graphic designer and art director Sam Flaherty recently worked with Iona to develop a new visual identity for her expanding collection. Built around a customised logotype and a simple print and packaging treatment that uses few but good quality and contrasting paper and print choices, the solution reflects the key aesthetic and design values that run throughout Iona's work.
---