Posted: February 9, 2014
Filed under: Fitness, Health and Beauty, Fonts in Use, Food and Drink, Packaging Reviews
| Tags: Back of Pack Design, Best Packaging Designs, Brand Identity Design, Branding, Creative Packaging, Designed by Robot Food, Designed in Leeds, Fonts in Use: Brandon, Fonts in Use: Courier, Food Packaging, Health Food Packaging, Logotypes, Packaging Company, Packaging Design Blog, Packaging News, Packaging Opinion, Sans-serif Logotypes, Snack Packaging Design, Spot Colours, The Best Packaging of 2014
Comments Off

on Kings Biltong designed by Robot Food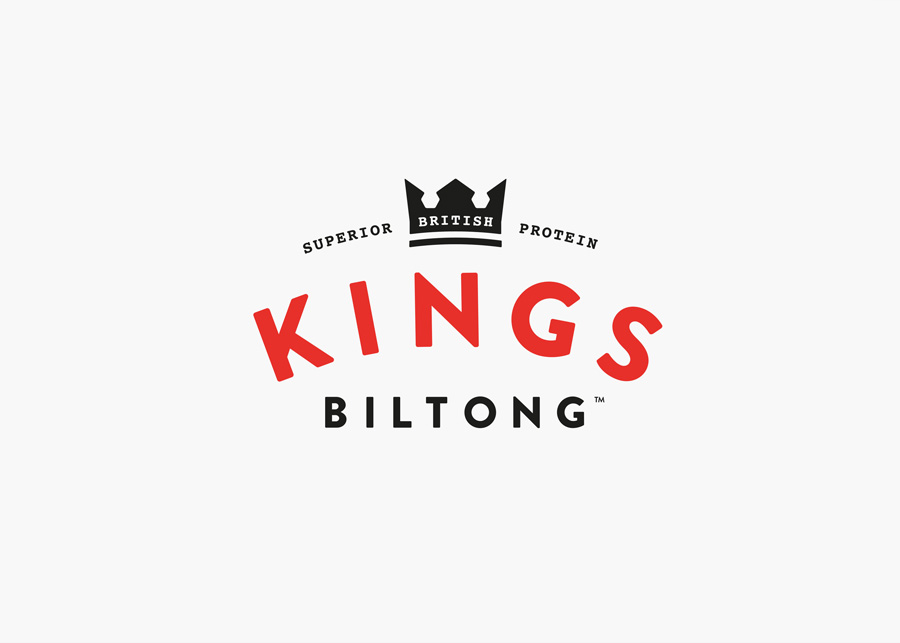 Capitalising on the increasing demand for healthy protein-rich snacks and sports supplements Kings Biltong, a business established by three former England rugby professionals, have launched a three flavour, cured and sliced, grass-fed British-beef range that offers athletes an "alternative to chalky protein bars and other supplement snacks that miss the mark in terms of both taste and quality perceptions."
Designed by Leeds-based Robot Food, Kings' new brand identity and packaging solution takes the clinical sensibilities of the supplement market and fuses it with a traditional Britishness, a union described by the studio as 'clean, confident and bolder' with a 'simplified brand identity, message and colour way' and a 'vintage sporting appeal' that places quality, taste and provenance at the heart of communication.
---
Posted: January 17, 2014
Filed under: Food and Drink, Packaging Reviews
| Tags: Best Packaging Designs, Chip Packaging, Creative Packaging, Crisp Packaging, Designed by Studio h, Food Logos and Packaging Design, Food Packaging, Health Food Packaging, Logotypes, Packaging Company, Packaging Design Blog, Packaging News, Packaging Opinion, Snack Packaging Design, The Best Packaging of 2014
Comments Off

on Inspiral designed by Studio h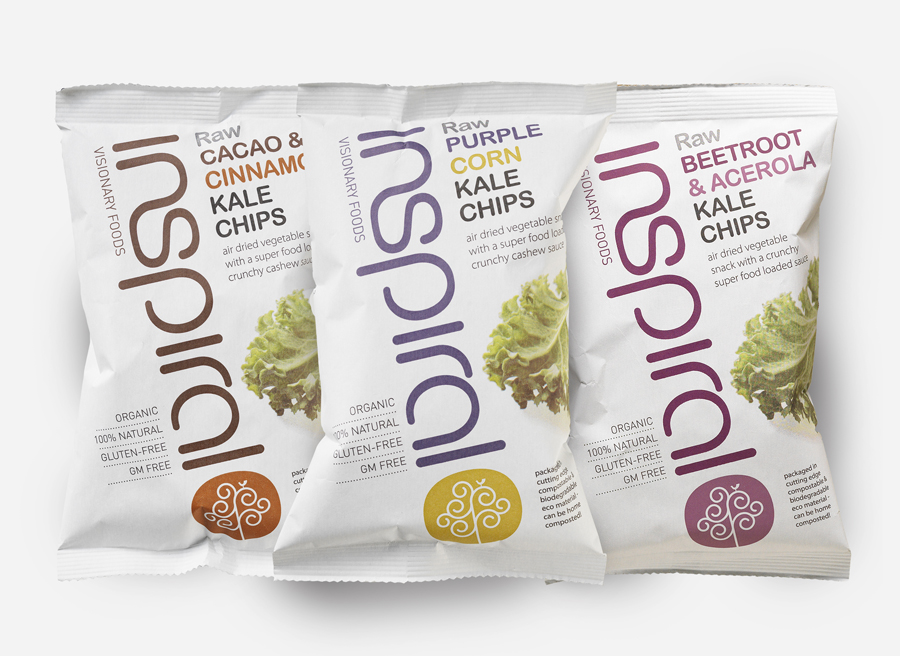 Inspiral is a UK-based organic raw food company that produces a variety snacks, cakes and drinks. To reach a broader market, move on from a 'hippy image' whilst retaining their 'cool credentials', Inspiral recently commissioned Studio h to create a new brand identity and packaging system for their Crackits and Kale Chips ranges, among others, as well as developing assets that could be easily utilised across future lines.
---