Posted: May 12, 2014
Filed under: Leisure and Tourism, Logo Reviews
| Tags: Brand Identity, Brand Identity Design, Brand Identity Reviews, Branding, Branding Blog, Branding Reviews, Business Card Design, Condensed Logotypes, Condensed Typography, Designed by Band, Edge Painted Detail, From Australia, Hotel Logos, Logo Design & Branding Blog, Logo News, Logotypes, New Logo, Sans-serif Logotypes, Sign Design, Stationery Design, The Best Brand Identities of 2014, The Best Logo Designs of 2014, White Block Foil
Comments Off

on The Franklin Boutique Hotel designed by Band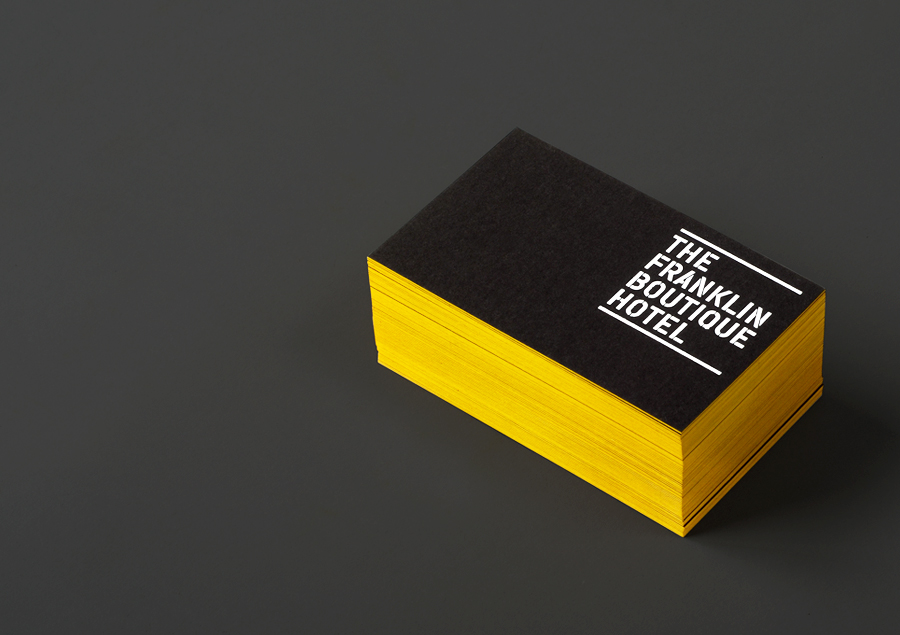 The Franklin Boutique Hotel provides seven room accommodation at the heart of the city of Adelaide. Rooms feature interior detail such as white tiles, exposed utilities, chipboard panels, high quality finishes and original artwork from local artists, as well as modern conveniences that include en suite bathrooms, Nespresso machine, ipod dock radios, refrigerators and irons. Following a successful reinvention of the attached pub, the owners addressed the accommodation above by hiring Adelaide based design studio Band to develop a new brand identity, which included logotype and printed collateral, that would reflect the urban edge of the hotel.
---
Posted: April 2, 2014
Filed under: Leisure and Tourism, Logo Reviews
| Tags: Brand Identity, Brand Identity Design, Brand Identity Reviews, Branding, Branding Blog, Branding Reviews, Designed by UMA, From Asia, Hotel Logos, Japanese Design, Logo Design & Branding Blog, Logo News, Logotypes, Monospaced Logotypes, New Logo, Sans-serif Logotypes, Sign Design, Stationery Design, The Best Brand Identities of 2014, The Best Logo Designs of 2014
Comments Off

on Hotel Cycle designed by UMA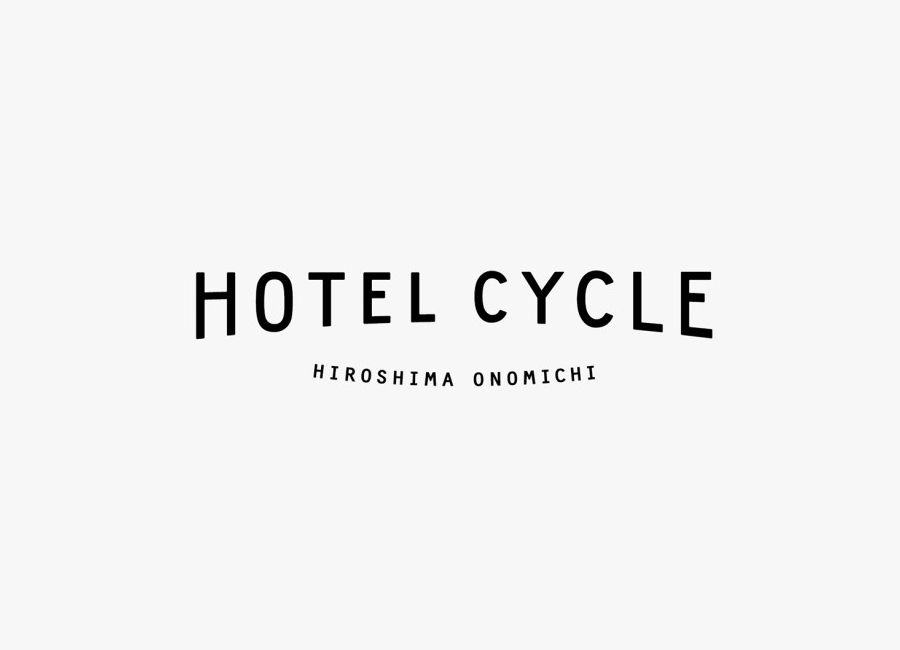 U2 is a cyclist-friendly retail and hospitality destination, located in the Japanese city of Onomichi, made up of shops, bakeries, restaurants and hotels. Design studio UMA were recently commissioned to develop a visual identity for U2's Hotel Cycle as part of a larger brand identity project that covered a variety of spaces, packaging and signage within the complex.
UMA'S brand identity solution for the hotel appropriately complements an interior juxtaposition of contemporary utility (exposed concrete and steel) alongside traditional warmth (wood panelling, classic lamps and low lighting) with a functional sans-serif typeface, a logotype set across a curved baseline, reductionist iconography and the quality of what looks like a brushed bronze material choice.
---