Posted:
Filed under: Logo Reviews, Packaging Reviews, Retail
| Tags: Best Packaging Designs, Box Packaging, Design Opinion, Design Reviews, Illustration, Label Design, Logo Design & Branding Blog, Logo Designs, Packaging Design, Packaging Design Blog, Packaging News, Stickers, The Best Logo Designs of 2012, Typography
Comments Off

on Quarterly Co. designed by Oak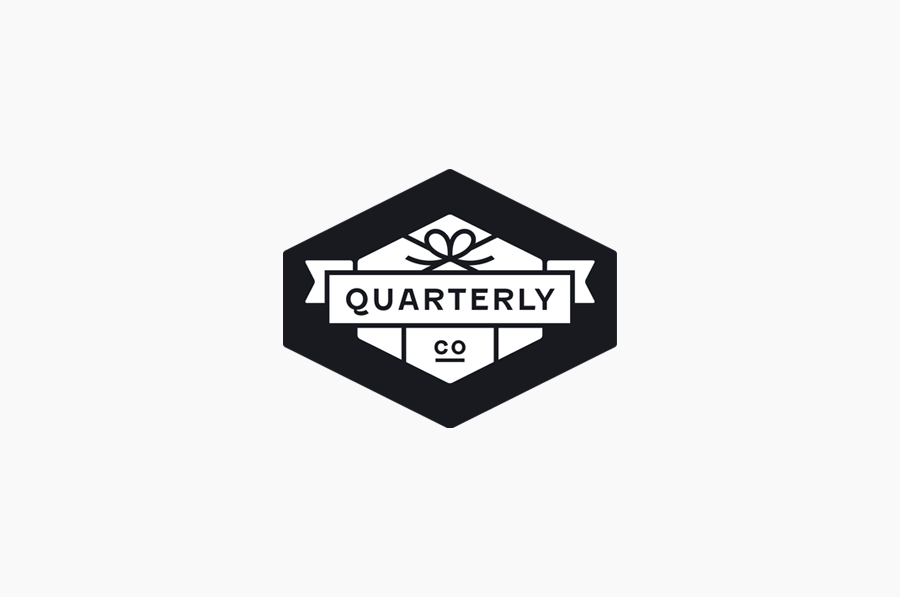 Quarterly Co. describes itself as 'a new way to connect with the people you follow and find interesting' and is an on-line subscription based service that delivers, on a quarterly basis, curated products selected by influential bloggers, designers and artists. Each package is built around a unique concept or story reflective of the philosophies of each contributor providing the subscriber with a tangible link to the people they follow in the digital world. Contributors include, among others, Amanda Hesser & Merrill Stubbs, Josh Rubin & Evan Orensten (from Cool Hunting) and Tina Roth Eisenberg. Quarterly's visual identity, created by web, app and brand design studio Oak (who also developed the service), is an interesting combination of a utilitarian postal aesthetic, retro illustrative details, badge and san serif logo-type.
---