Posted: November 2, 2012
Filed under: Architecture and The Built Environment, Interior Design, Logo Reviews
| Tags: Architecture Logos, Brand Identity Reviews, Branding, Business Card Design, Coloured Paper, Designed by Commando Group, Designed in Oslo, Foil Blocking, Fonts in Use: Proxima Nova, Gold Foil, Graphic Design, Logo Design & Branding Blog, Logo Design Trends: Dynamic Logos, Logo Design Trends: Flexible Logos, Logo Designs, Logomarks, Logos, Logotypes, Monogram Design, Norwegian Design, Sans-serif Logotypes, Stationery Design, The Best Logo Designs of 2012, Typography, Visual Identity Design Blog
2 Comments »
Krohn is a young but experienced Oslo based furniture, interior and architecture design studio that develops holistic solutions that strengthen and add value to businesses through interior environments. Krohn's visual identity, website and stationery—created by visual communications agency Commando Group—captures the multi-disciplinary nature of the studio and juxtaposes bold architectural structure and simple interior spaces with fine, high quality detailing, through an abstract, multi-perspective logo, interactive applet and a blend of uncoated concrete grey board and a gold block foil print finish.
---
Posted: August 20, 2012
Filed under: Interior Design, Logo Reviews
| Tags: Brand Identity Design, Branding, Business Card Design, Designed by Band, Fluorescent Ink, Interior Design, Letterhead Design, Logo Design & Branding Blog, Overprint, Sans-serif Logotypes, Spot Colours, The Best Logo Designs of 2012, Unbleached Materials
Comments Off

on Heart & Soul Interiors designed by Band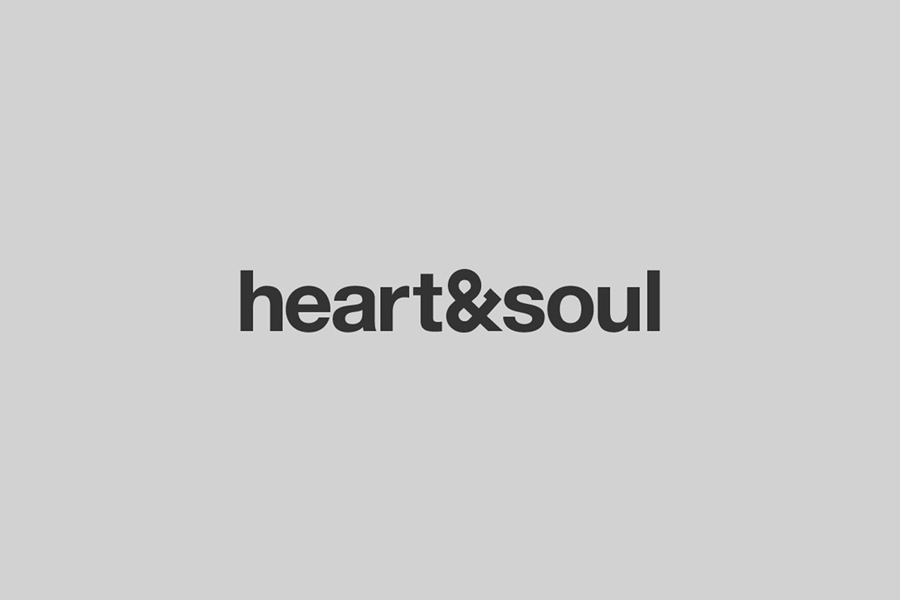 Heart & Soul is an Australian interior decoration firm, specialising in residential properties, with a holistic, adaptable and flexible philosophy. Adelaide-based design studio Band were commissioned by the firm to update their brand identity so that it would better reflect their contemporary approach.
Based around the duality of a heart/ampersand marque, a sans-serif logotype and print that juxtaposes a modern bright red spot colour, black and white photography and an unbleached board, Band's solution appears current yet sensitive to the traditional detail of Heart & Soul's interiors.
---