Posted:
Filed under: Food and Drink, Packaging Reviews
| Tags: Best Packaging Designs, Cordial Packaging, Drinks Packaging, From Scandinavia, Gold Foil, Graphic Design, Health Food Packaging, Illustration, Label Design, Packaging Design, Packaging Design Blog, Packaging News, Typography
Comments Off

on Aronia designed by Work In Progress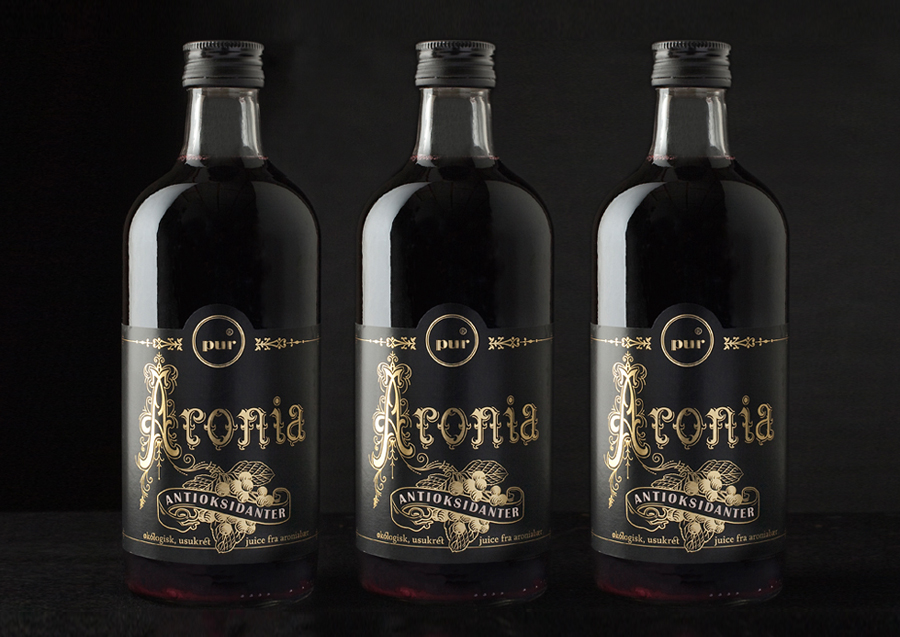 Aronia is an organically grown brand of aronia cordial that is sold through health food stores across Norway. The packaging, designed by Oslo based multidisciplinary design agency Work In Progress, combines and contrasts an ornate, etched and illustrative script with the sans serif modernism of the Pur logo-type. A simple black, white and gold foil treatment has a contemporary restraint that is successfully mixed with a classic and more medicinal sensibilities that make this look premium but not old fashioned.
---