Posted:
Filed under: Food and Drink, Packaging Reviews
| Tags: Alcohol Packaging, Back of Pack Design, Best Packaging Designs, Bottle Label Design, Bottle Packaging, British Design, Cider & Cyder Packaging, Condensed Typography, Copper Block Foil, Design For Print, Design Opinion, Designed by Buddy, Foil Blocking, Handcraft, Illustration, Laid Paper, Logo Design Inspiration, Microbrewery, Negative Space Logos, Packaging Design, Packaging Design Blog, Packaging News, Packaging Opinion, Sans-serif Logotypes, The Best Packaging of 2014, Uncoated Papers & Cards
Comments Off

on Awestruck Hard Cider designed by Buddy
Opinion by Richard Baird.
Awestruck is a premium hard cider range from Gravity Ciders. It was created to offer America's craft brew fanatics a refreshing alternative to beer. Awestruck is made from 100% fresh-pressed New York State apples and infused with unique flavours that reflect the company's enthusiasm for experimentation. The range includes Lavender Hops, Hibiscus Ginger and Eastern Dry. Design studio Buddy were commissioned by Gravity Ciders to communicate Awestruck's 'surprising flavours' and 'delicious punch' through a bold and iconic brand identity and packaging treatment.
---
Posted:
Filed under: Business, Banking, Law and Finance, Logo Reviews
| Tags: Brand Identity, Brand Identity Design, Brand Identity Reviews, Branding, Branding Blog, Branding Reviews, Business Card Design, Coloured Paper, Copper Block Foil, Design For Print, Designed by Re:, Designed in Sydney, Foil Blocking, From Australia, Laid Paper, Logo Design & Branding Blog, Logo Design Trends: Clever Logos, Logo News, Logotypes, Negative Space Logos, New Logo, Sans-serif Logotypes, Stationery Design, The Best Brand Identities of 2014, The Best Business Cards of 2014, The Best Custom Logotypes, The Best Logo Designs of 2014
Comments Off

on The Confidante designed by RE: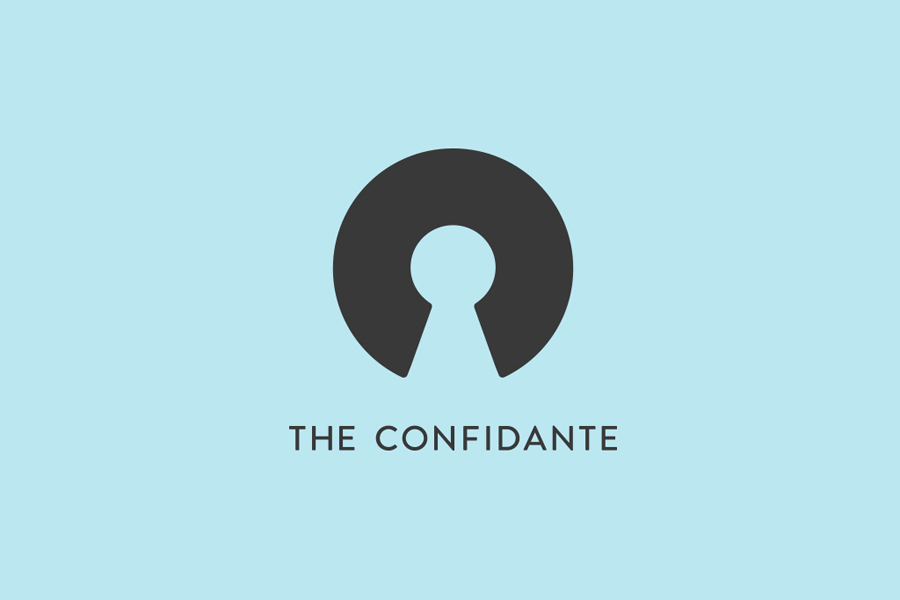 The Confidante is a group of CEOs who draw on their extensive networks to provide business leaders with tailored executive coaching and mentoring services. Designed by Re: Sydney, The Confidante's new brand identity effectively visualises the confidential and discretionary nature of their work and the executive level of their service through a simple negative space keyhole logo that has been given visual and communicative breadth alongside ornate door handle photography, a contrast of bold sans-serif and fine serif typography, and the perceived high quality of dark paper and a copper foil print finish.
---