Posted: April 1, 2014
Filed under: Interior Design, Logo Reviews
| Tags: Brand Identity, Brand Identity Design, Brand Identity Reviews, Branding, Branding Blog, Branding Reviews, British Design, Business Card Design, Coloured Paper, Copper Block Foil, Design For Print, Designed by Passport, Designed in Leeds, Fonts in Use: Avenir, Fonts in Use: Sabon, Interior Design, Logo Design & Branding Blog, Logo News, Logotypes, Monogram Design, New Logo, Sans-serif Logotypes, Stationery Design, The Best Brand Identities of 2014, The Best Logo Designs of 2014
Comments Off

on Pure Design Consultancy designed by Passport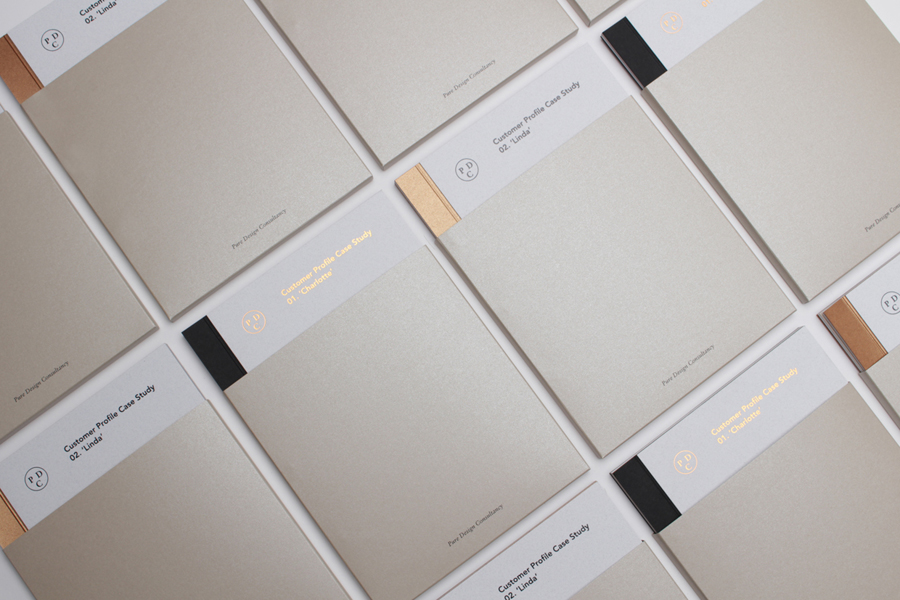 Pure Design Consultancy is a small Leeds based independent interior design studio, working within the retail, leisure, office and exhibition sectors, that provide its clients with conceptual thinking and project management services.
Pure's new brand identity, which included logo, stationery, print and website design by Passport, focuses on the concept of purity, elemental materials and minerals, and conveys these through a combination of alabaster, copper, black and white substrate choices, an austere approach to typography and plenty of unprinted space.
---
Posted: March 20, 2014
Filed under: Fonts in Use, Food and Drink, Packaging Reviews
| Tags: Best Packaging Designs, British Design, Creative Packaging, Designed by Robot Food, Designed in Leeds, Foil Blocking, Fonts in Use: Verlag, Food Logos and Packaging Design, Gold Foil, New Logo, Packaging Company, Packaging Design Blog, Packaging News, Packaging Opinion, Sans-serif Logotypes, Spot Colours, The Best Brand Identities of 2014, The Best Packaging of 2014
Comments Off

on Duchess & Rover designed by Robot Food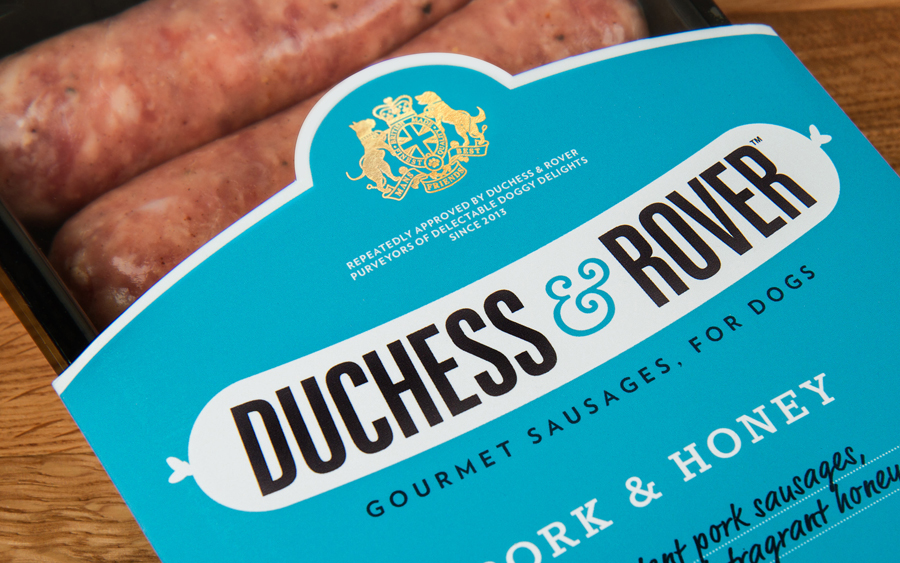 The raw meat sector within the dog food industry continues to grow and innovate, reflecting owner's increasing support and understanding that it can provide a fresh, natural and convenient way for their dogs to receive the nutrients they need. 
Recognising how unpleasant raw meat can be and looking to take advantage of the expanding market, design studio and now product development specialist Robot Food created, branded and packaged their own more appealing sausage range, flavoured using ingredients good for canine health, under the name Duchess & Rover.
---