Posted:
Filed under: Logo Reviews, Photography
| Tags: Brand Identity, Brand Identity Reviews, Branding, British Design, Business Card Design, Designed in London, Letterhead Design, Letterpress, Letterpress Business Cards, Logo Design & Branding Blog, Logo News, Logos for Photographers, Minimal Design, Minimal Logos, Sans-serif Logotypes, Stationery Design
Comments Off

on Peter Ahrens designed by Studio Jubilee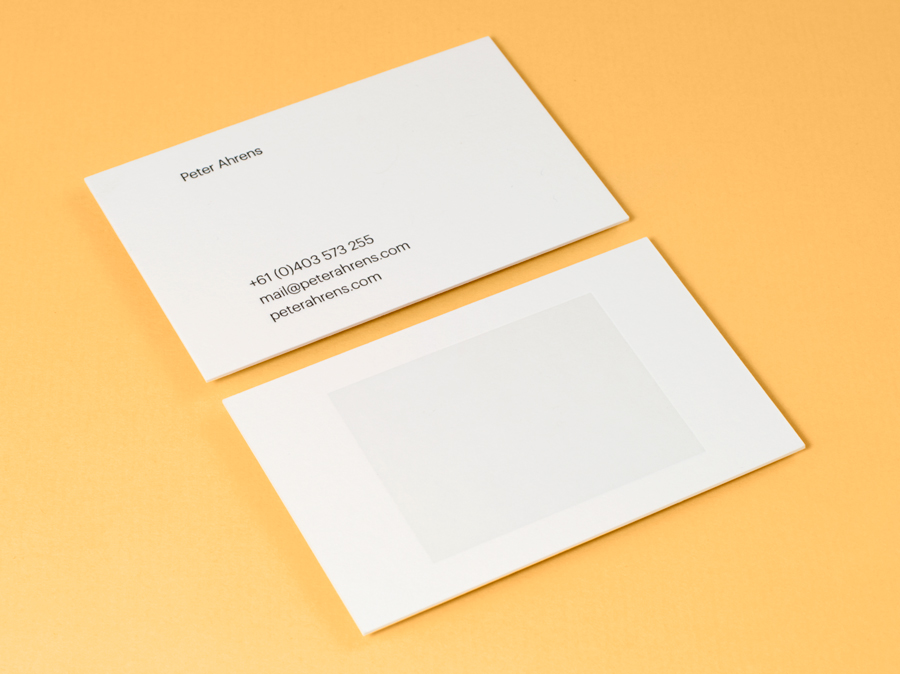 Independent London-based design agency Studio Jubilee have recently updated their website and portfolio. Their brand identity work for South Australian photographer Peter Ahrens—which included a new logo-type, website and stationery set—really stood out for its use of a weighty fluorescent white material choice and tactile print process to enhance a reductionist single font approach.
The project is accompanied by a great write-up, published below, that brings to the forefront the level of physical detail and nuance which underpins what is a limited set of assets to complement Peter's philosophy and offer contrast to the detail of his work which will be appropriately positioned at the heart of communication. To some this will seem basic but to those familiar with material weights, letterpress print finishes and hierarchical communication this is a solid example of a contemporary restraint.
---