Posted:
Filed under: Art and Design, Logo Reviews
| Tags: Brand Identity, Brand Identity Reviews, Branding, Copper Block Foil, Design News, Design Opinion, Design Reviews, Foil Blocking, From Australia, Graphic Design, Handcraft, Letterpress, Logo Design & Branding Blog, Logo Designs, Logo Opinion, Logos, Logotypes, Sans-serif Logotypes, Swear Words, The Best Brand Identities of 2013, The Best Logo Designs of 2013, Typography, Unbleached Materials
Comments Off

on Bindle designed by Swear Words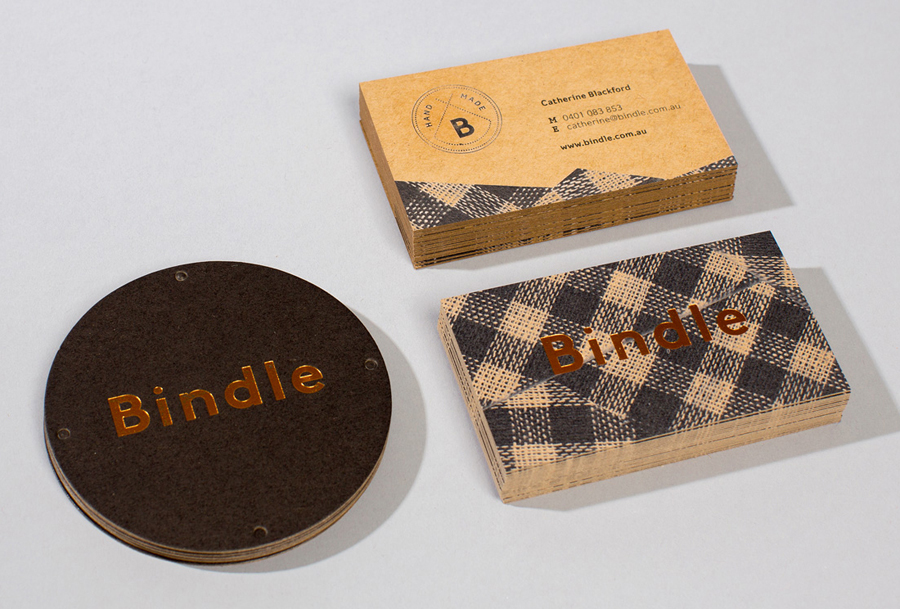 Established by Catherine Blackford in 2012, Bindle is an Australian mail-order, gift-box service that bundles handmade artisanal food, drink, home and kitchenware products for occasions and individuals under labels such as 'A Bit On The Side', 'Breakfast In Bed' and 'For The Hostess'.
Drawing on the name bindle, a folded canvas sheet carried as a small sack over the shoulder with a stick, the service's identity, developed by Swear Words, utilises a printed textile pattern across the tactile, earthy textures of an uncoated, unbleached material choice and a string tied detail across the boxes alongside the high quality of a copper foil treatment to, like their work for Crabapple Kitchen, provide a contemporary finish to traditional, communicative craft cues but infused with the underlying theme of travel that conveys the delivered nature of the service.
---
Posted:
Filed under: Logo Reviews, Retail
| Tags: Accessories Logo and Packaging, Brand Identity Reviews, Branding, Business Card Design, From Australia, Graphic Design, Jewellery Logos, Letterpress, Logo Design & Branding Blog, Logo Designs, Logos, Serif Logotypes, The Best Logo Designs of 2012, Typography, Visual Identity Design Blog
Comments Off

on Julia Denes designed by Sammut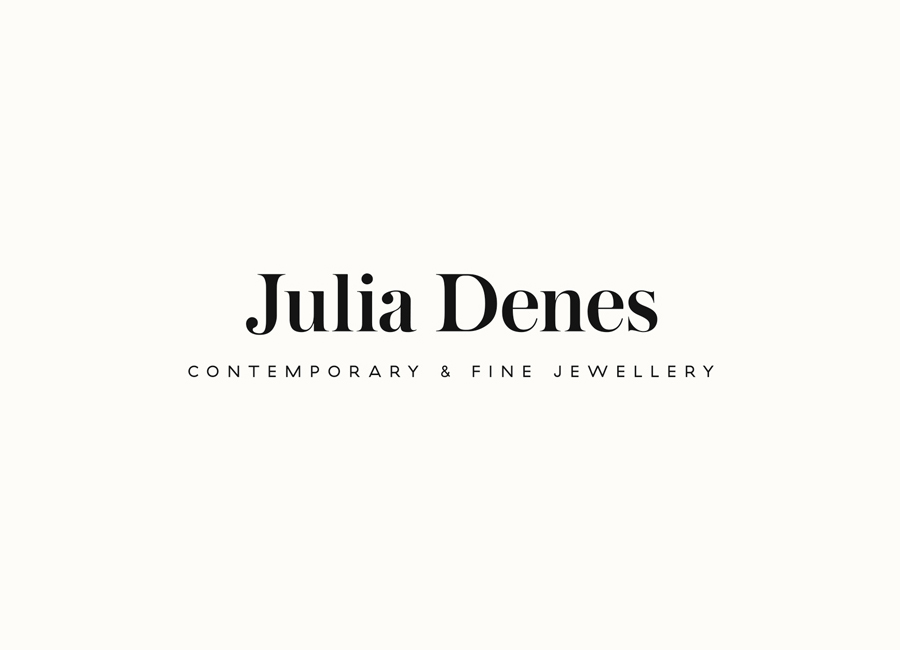 Julia Denes is a designer of handmade contemporary fine jewellery created from high-grade materials. Her visual identity, developed by Australian design agency Studio Sammut, is incredibly simple but delivers a nice balance between classic and craft-technique, contemporary aesthetics, detail, consistency and quality through the well spaced characters of Austin, its smart contrast of sharp and circular serifs, heavy vertical and light horizontal strokes – drawn out by the fine line border of the business card – and the light, geometric and broadly spaced sans-serif letter-forms of the secondary typeface below. A black letter-pressed print treatment delivers a light depression across the surface of a weighty uncoated cream substrate adding craft texture and a tactile quality to the high fashion cues of the typography.
The result has a reductionist sensibility that cleverly communicates the key propositions of material, quality and design across a few simple but communicative assets that appropriately frame the intricacies and organic detail of the jewellery.
---