Posted: April 8, 2014
Filed under: Fashion, Logo Reviews
| Tags: Black and White, Brand Identity, Brand Identity Design, Brand Identity Reviews, Branding, Branding Blog, Branding Reviews, Business Card Design, Design For Print, Designed by Lundgren+Lindqvist, Designed in Gothenburg, From Scandinavia, Logo Design & Branding Blog, Logo News, Logotypes, Lookbook, New Logo, Newsprint, Swedish Design, The Best Brand Identities of 2014, The Best Logo Designs of 2014
Comments Off

on Elvine designed by Lundgren+Lindqvist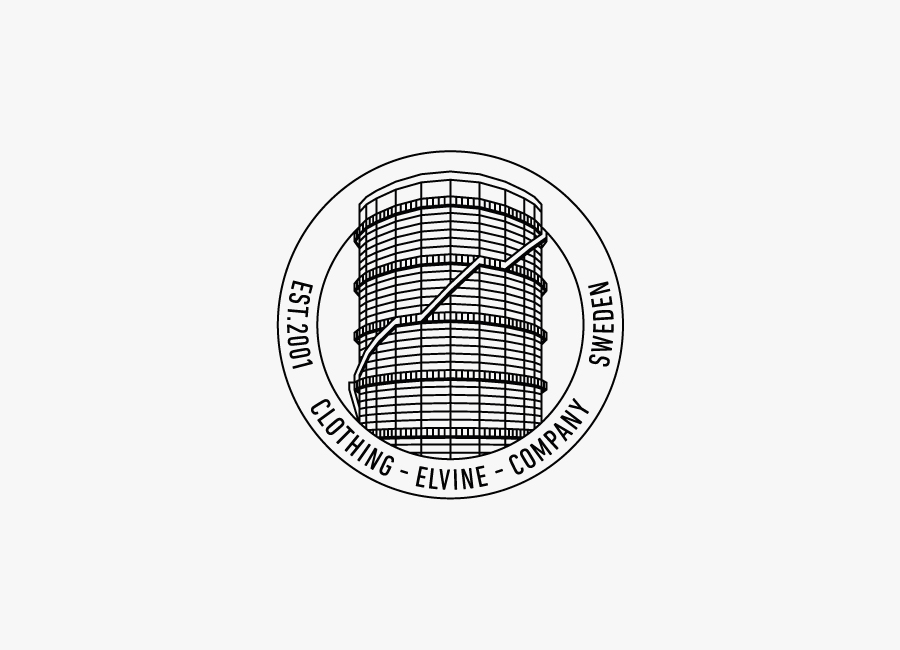 Elvine is Swedish fashion brand, known for their combination of "good design and smart functionality", with over 700 retailers throughout Europe. In response to quick expansion and a move from 'personal affair to hugely popular jacket maker', Elvine commissioned design studio Lundgren+Lindqvist to develop a new brand identity that would better reflect a philosophy and product line created to address the functional needs of the urban citizen.
---
Posted: August 21, 2013
Filed under: Art and Design, Logo Reviews, Publishing
| Tags: Brand Identity, Brand Identity Reviews, Branding, Business Card Design, Design For Print, Designed by Lundgren+Lindqvist, Designed in Gothenburg, Envelope Design, Fluorescent Ink, Fluorescent Paper, From Scandinavia, Graphic Design, Logo Design & Branding Blog, Logo Opinion, Logos, Logotypes, Print Production Logos, Sans-serif Logotypes, Stationery Design, Swedish Design, The Best Brand Identities of 2013, The Best Logo Designs of 2013, White Block Foil, White Ink
3 Comments »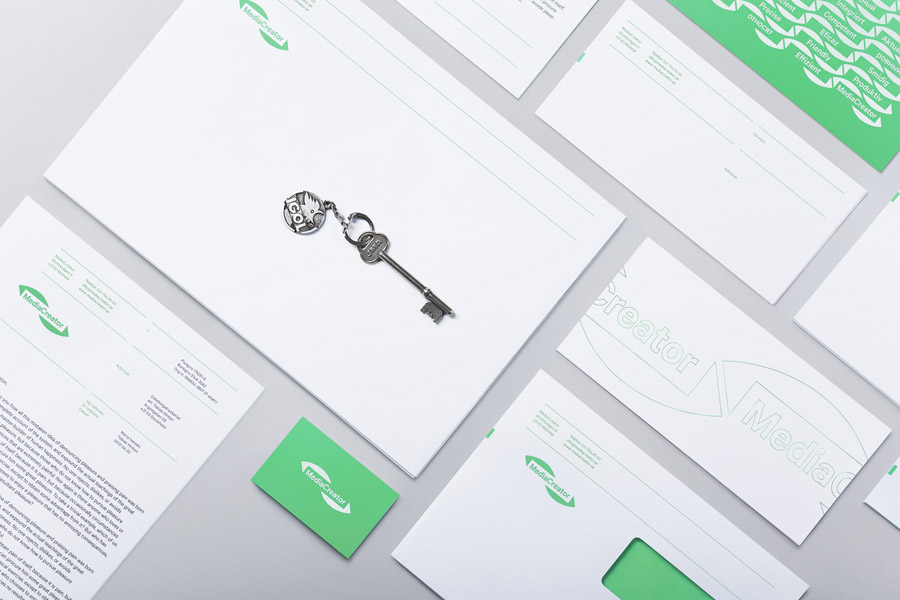 Media Creator is a Swedish print production and project management company that utilises a flexible web-based system that pairs a 'intuitive computerized system' and translation service, with 'alert' and 'friendly' staff to streamline their entire print process.
Utilising a predominantly two-tone colour palette, san-serif typography and bright contemporary illustrative detail, MediaCreator's new visual identity, which included a new logo, stationery set and website created by design bureau Lundgren+Lindqvist, balances production efficiency with individual character and infuses it with a sense of support and accessibility.
---