Posted:
Filed under: Fonts in Use, Logo Reviews, Music, Packaging Reviews
| Tags: Best Packaging Designs, Brand Identity, Brand Identity Reviews, Branding, Designed by Bedow, Designed in Stockholm, Faces, Fonts in Use: Maison, From Scandinavia, Graphic Design, Logo Design & Branding Blog, Logo Opinion, Logos, Record Label and Shop Logos, Record Sleeve Design, Swedish Design, The Best Brand Identities of 2013, The Best Logo Designs of 2013, The Best Packaging of 2013, Type Foundry: Milieu Grotesque, White Block Foil, White Ink
Comments Off

on More Than Human designed by Bedow
Opinion by Richard Baird.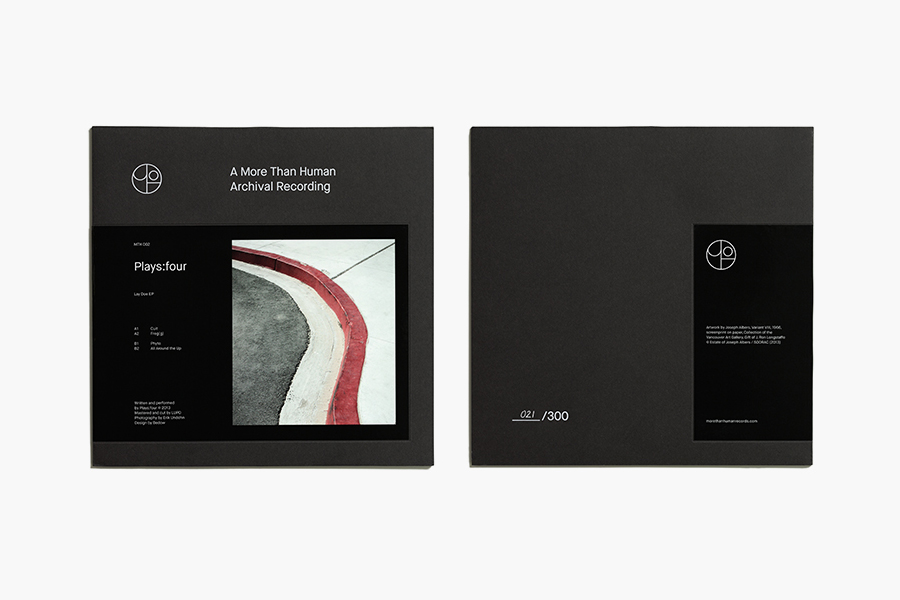 More Than Human is a Vancouver-based record label, established by Gareth Moses, that specialises in the release of limited edition vinyl from electronic musicians such as the Passenger, Plays:Four and Kemper Norton, who's latest EP is described as "political, weird, epic, moving, captivating, disturbing, haunting and deep". The label's logo and record sleeves were developed by Swedish graphic and product design studio Bedow and feature the work of artist Josef Albers and photographer Erik Undéhn.
---