Posted: February 25, 2013
Filed under: Art and Design, Logo Reviews
| Tags: Brand Identity, Brand Identity Reviews, Branding, Branding News, Business Card Design, Design News, Design Reviews, Foil Blocking, Graphic Design, Logo Design & Branding Blog, Logo News, Logo Opinion, Logos, Logotypes, Minimal Design, Minimal Logos, Monochromatic Brand Identities, Sans-serif Logotypes, The Best Brand Identities of 2013, The Best Logo Designs of 2013, Typography, Visual Identity Design Blog
Comments Off

on Longton designed by Longton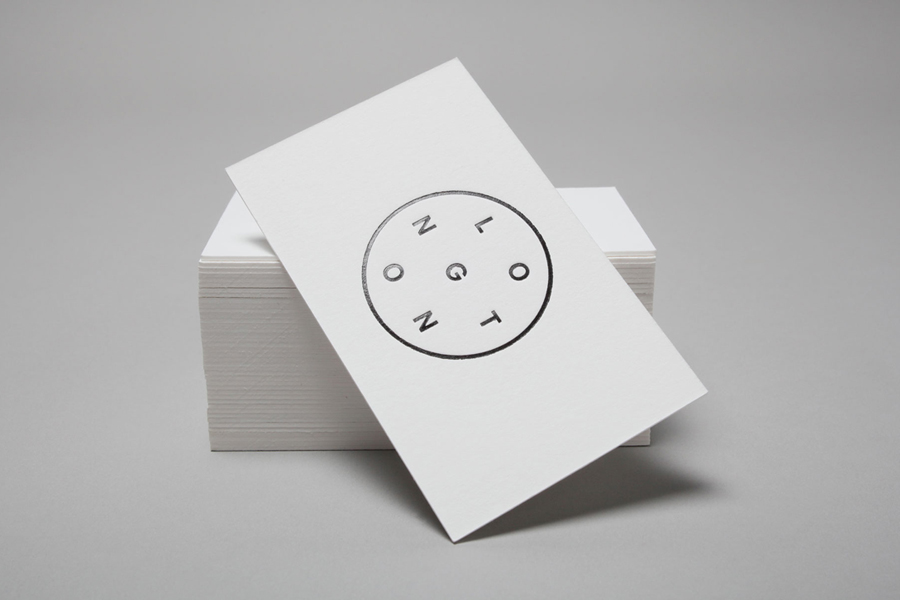 Longton is a Melbourne-based multidisciplinary design studio, established in 2012 by Michael Longton, that offers its clients holistic design solutions built on Michael's past experience—under his previous agency And—with large, international businesses such Sony Music, Billabong, Stussy and Warner Music.
The studio's brand identity—an unusual, modernistic arrangement of neutral sans-serif characters, recurring circular forms and a single consistent line weight forming a logo—has a reductionist quality with the underlying qualities of a logic game or mind map. Its expanded letter-forms –  isolated by generous spacing but collectively united by the container—establish a simple, proprietary value that perhaps reflects the arrangement or coming together of external sources—be that information or experience—into a single and cohesive resolution.
---
Posted: February 19, 2013
Filed under: Architecture and The Built Environment, Logo Reviews
| Tags: Brand Identity, Brand Identity Reviews, Branding, Branding News, Business Card Design, Design News, Design Opinion, Designed by Studio Hi Ho, Graphic Design, Handcraft, Logo Design & Branding Blog, Logo News, Logo Opinion, Logos, Logotypes, Minimal Logos, Sans-serif Logotypes, Stationery Design, The Best Brand Identities of 2013, The Best Logo Designs of 2013, Typography, Visual Identity Design Blog
Comments Off

on Level Improvements designed by Studio Hi Ho
Level Improvements is a small-scale builder that possesses, in the words of Hi Ho – the studio responsible for their new identity – a characteristic often lacking in others in their field — a high level of craft and attention to detail. To reflect these values, Hi Ho developed a 'easily managed and straight talking' visual identity solution that leverages the similarities between an uppercase L and a carpenter's square – a measure of straightness and a steady hand – and isolates it with a typographical quirk to convey both continued consistency and a sense of individuality that distances it from other unreliable services.
---