Posted:
Filed under: Food and Drink, Packaging Reviews
| Tags: Alcohol Packaging, Best Packaging Designs, Black and White, Brand Identity, Branding Reviews, Creative Packaging, Design Opinion, Designed by Maud, Designed by Moruba, From Australia, Minimal Package Design, Packaging Company, Packaging Design, Packaging Design Blog, Packaging News, Sans-serif Logotypes, The Best Packaging of 2014, Wine Design, Wine Label Design, Wine Packaging
Comments Off

on Le Naturel designed by Moruba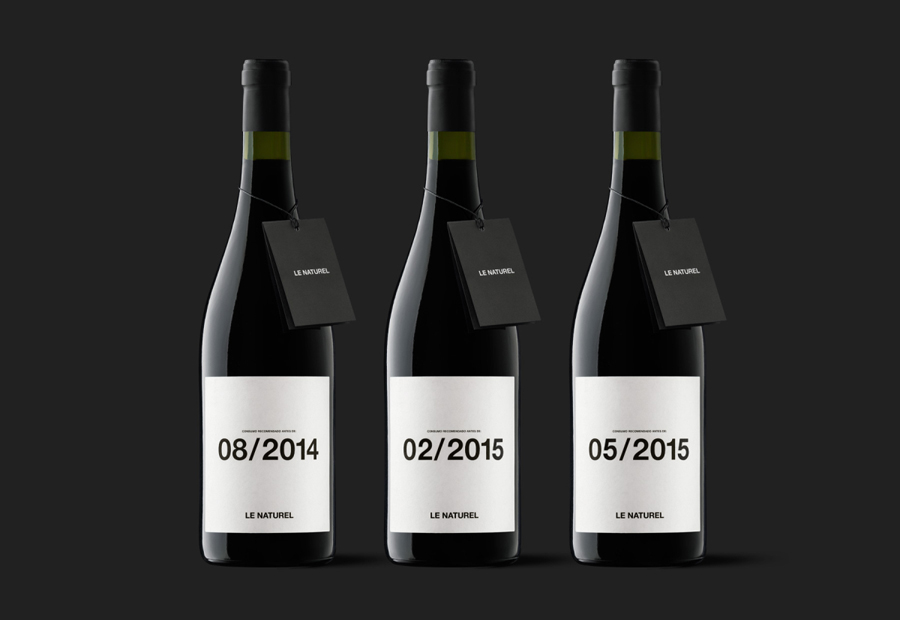 Le Naturel is an all-natural wine created without the use of sulphites by Spanish producer Vintae. Vintae describes itself as an innovative, young and dynamic enterprise, representing the avant-garde and revolutionising different aspects of the wine-growing industry.
The wine's packaging, developed by Moruba, embraces an unusual and distinctive change in communicative priorities, discarding the perceived high qualities of foil and tactile papers, verbose narrative, the themes of heritage, craft and provenance typically associated with the industry and instead leverages an increasing popularity for typographic and ink austerity. This approach places weight on a single piece of information—the established relationship between freshness and best-before dates—and utilises ubiquitous sans-serif typography to convey this with honesty and precision whilst reflecting the brand's avant-garde approach.
---
Posted:
Filed under: Food and Drink, Packaging Reviews
| Tags: Best Packaging Designs, Confectionery Packaging, Designed by Bond, Designed in Helsinki, Food Logos and Packaging Design, From Scandinavia, Illustration, Minimal Package Design, Packaging Design, Packaging Design Blog, Sweet Packaging, The Best Packaging of 2013
Comments Off

on Allsorts designed by Bond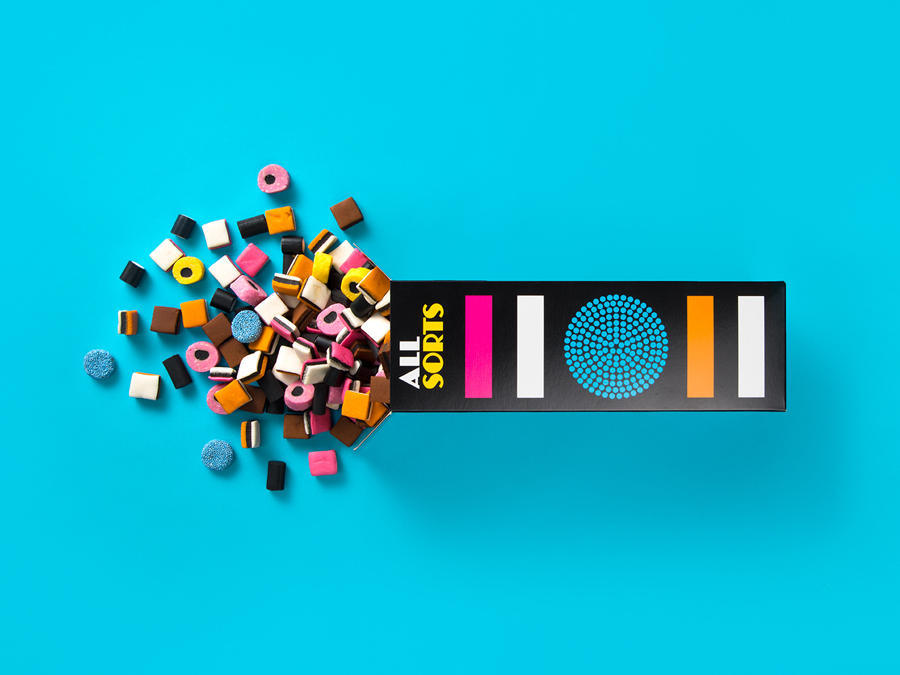 Lovely new packaging design by Helsinki based studio Bond for liquorish confectionery brand Allsorts that brings the "distinctive shapes and colours of the liquorice into the forefront of the design" with simple, iconic geometric illustrative detail and a bright colour palette, enhanced by the black background of a card box structural solution. An approach described by Bond as resulting in a "bold and playful packaging design that allows consumers to easily identify the different varieties."
---