Posted:
Filed under: Logo Reviews, Property
| Tags: Brand Identity Reviews, Design Reviews, Designed by Bleed, Logo Design & Branding Blog, Logo Designs, Norwegian Design, Property Development Logos, Wax Seal
Comments Off

on Aker Brygge designed by Bleed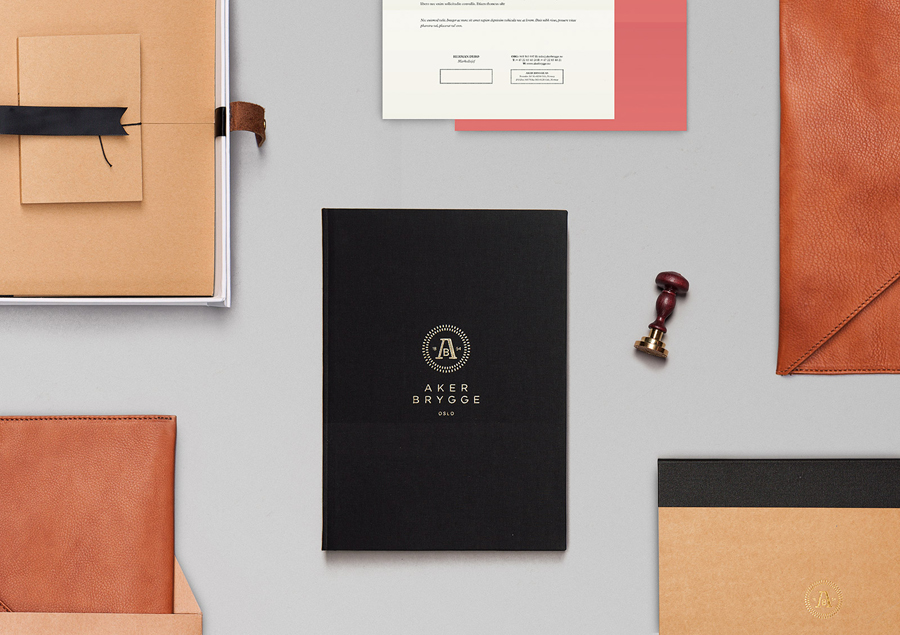 Aker Brygge is a waterside district at the heart of Oslo currently under redevelopment. As part of this, design agency Bleed worked alongside and collaboratively with property developers, architects, landscape architects and exterior lighting designers to bring together and brand this new vision due to be completed in 2015.
---
Posted:
Filed under: Fonts in Use, Logo Reviews
| Tags: Blind Emboss, Brand Identity Design, Design News, Designed by Neue, Designed in Oslo, Folder Design, From Scandinavia, Graphic Design, Logistics Logos, Logo Design & Branding Blog, Logo Designs, Logo News, Logotypes, Norwegian Design, Serif Logotypes, Shipping Logos, Stationery Design, Tinted Photography, Type Foundry: Swiss Typefaces, UV Varnish
Comments Off

on Norwegian Shipowners' Association by Neue
Opinion by Richard Baird.
Norwegian Shipowners' Association is a group of businesses that collectively employ over 55,000 seafarers and offshore workers from more than 50 different nations. The association's new visual identity, created by Oslo based design agency Neue, captures the open sea and sense of knowledge and experience with a two colour square and traditional serif combination.
---